WASHINGTON -- Hillary Clinton argued during Saturday's Democratic presidential debate that she could take a hard line on Wall Street excesses while accepting millions from the industry in campaign contributions. As proof, she pointed to attacks on her campaign funded by two hedge fund billionaires.
"You have two billionaire hedge fund managers who started a super PAC and they're advertising against me in Iowa as we speak," Clinton said, referencing a super PAC called Future45 funded by Paul Singer and Ken Griffin. "So they clearly think I'm going to do what I say I will do."
Those two billionaires, however, don't necessarily represent the broader world of hedge funds or Wall Street.
In fact, campaign finance records show the $204,202 that Clinton has raised from hedge fund executives is by far the most of any 2016 candidate, according to the Center for Responsive Politics. And, as The Huffington Post previously reported, Clinton is the top recipient among the presidential candidates of contributions from the largest banking institutions.
At least eight hedge funders are listed as Clinton fundraisers, collecting more than $100,000 each for the campaign. These include Blair Effron of Centerview Partners, Marc Lasry of Avenue Capital Group, Orin Kramer of Boston Provident, Charles Myers of Evercore, Deven Parekh of Insight Venture Partners, Alan Patricof of Greycroft Partners, and Lisa Perry, who is married to Perry Capital CEO Richard Perry.
Clinton's super PACs, Priorities USA Action and Correct the Record, also have benefited from the largesse of hedge fund executives supporting her campaign. The groups raised more than $3 million from hedge fund billionaires George Soros, Donald Sussman, David Shaw and Roger Altman.
While these contributions complicate Clinton's debate line, they don't necessarily tell where Clinton would ultimately come down on financial sector regulation. She has called for increased regulation of the "shadow banking" that occurs at hedge funds and other alternative investment vehicles, and for raising taxes on profits earned by fund managers. These policy proposals have been applauded by Wall Street critics, including Nobel Prize-winning economist Paul Krugman.
Similarly, it's hard to know where financial sector donors will decide to put their money in the general election.
Since President Barack Obama's 2008 election, financial sector donors have polarized in support of Republicans. These wealthy donors were upset after Obama called Wall Street bankers "fat cats" and proposed raising taxes on investment income (which Clinton also supports). It's unlikely that many of these donors will return to the Democratic Party, barring a Republican nominee that financial sector donors couldn't support, like front-runners Donald Trump or Ben Carson.
Still, there remain those in the finance world who are strongly loyal to Clinton and the Democratic Party.
Many have been by Clinton's side since her electoral career began in the 2000 race for one of New York's U.S. Senate seats. That longtime support cuts against another Clinton debate line: that Wall Streeters donated to her out of gratitude for her work as New York's junior senator to rebuild the financial district in the aftermath of the 9/11 terrorist attacks.
Beginning in 1999, Patricof acted as the informal finance chairman for Clinton's first Senate campaign. Altman, a former deputy treasury secretary and head of the hedge fund Evercore Partners who has donated $250,000 to Priorities USA Action, was an early attendee at fundraisers organized by Patricof for Clinton's first Senate campaign.
As the International Business Times noted, Clinton raised more than $1.1 million from the securities and investment industry for her 2000 Senate campaign. Over her career as a senator and her 2008 presidential bid, Clinton raised $12.7 million from the securities and investment industry and $2.4 million from commercial banks.
A number of these donors have more than a campaign relationship with Clinton. They are friends who have lent support to her and her family in the past.
Clinton and her husband, former President Bill Clinton, were known to use Patricof's Hamptons house to vacation on Long Island when she served as a New York senator. After her presidential primary loss to President Barack Obama in 2008, the Clintons decamped to the Wiborg Beach house of investor Thomas H. Lee in the Hamptons. And in 2006, Lasry's Avenue Capital Group hired Chelsea Clinton.
These donors have stuck by Clinton as she has rolled out proposals to increase regulation of hedge funds and the banking industry. She has stopped short of calls from her primary opponents, Sen. Bernie Sanders (I-Vt.) and former Maryland Gov. Martin O'Malley, to break up the big banks or reinstate the Glass-Steagall firewall between commingling of commercial and investment banking funds.
"She is moving a bit to the left and I think that's fine, and people who are giving to her understand that," Lasry told Bloomberg Politics in May. "Obviously, some people have some issues. I think the vast majority of them won't have issues."
The Clinton campaign did not respond to a request for comment.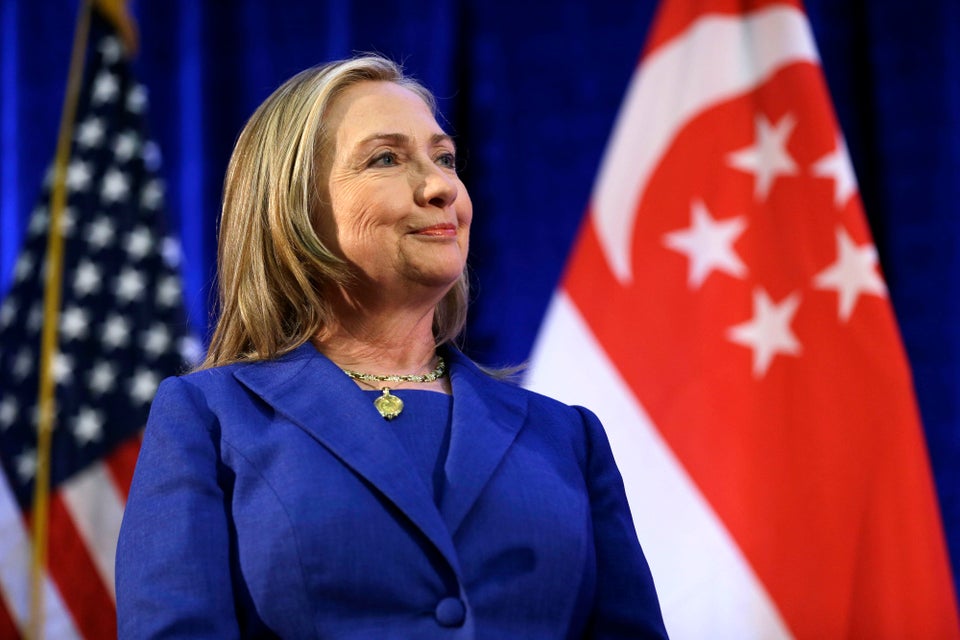 Hillary Clinton
Support HuffPost
The Stakes Have Never Been Higher
Popular in the Community