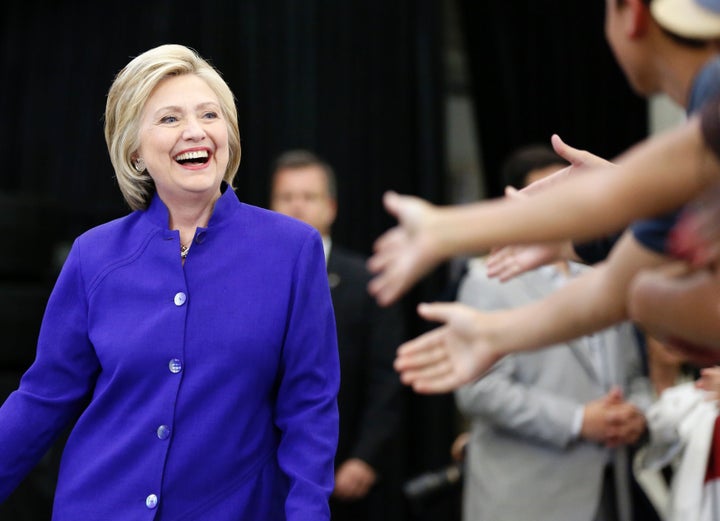 Hillary Clinton celebrated the historic nature of her victory Tuesday night, after she clinched a majority of pledged delegates in the Democratic presidential primary.
"Thanks to you, we've reached a milestone: the first time in our nation's history that a woman will be a major party's nominee," she said to loud cheers.
Clinton spoke to supporters at the Duggal Greenhouse at Brooklyn Navy Yard, where a major theme of her remarks was the movement that helped lead up to this moment.
"Tonight's victory is not about one person. It belongs to generations of women and men who struggled and sacrificed and made this moment possible," she said. "In our country, it started right here in New York, a place called Seneca Falls, in 1848, when a small but determined group of women and men came together with the idea that women deserved equal rights."
"So we all owe so much to those who came before, and tonight belongs to all of you," she added.
The rally kicked off with a video highlighting pioneers in the women's rights movement, including Shirley Chisholm (the first African-American woman elected to Congress and the first woman to run for the Democratic Party's presidential nomination), feminist and activist Gloria Steinem, Patsy Mink (the first Asian-American woman elected to Congress and the first Asian-American to seek the presidential nomination of the Democratic Party), former Texas Gov. Ann Richards, and others.
The Associated Press and other media outlets declared Clinton the presumptive Democratic nominee Monday night, concluding that she'd earned enough pledged delegates and superdelegates to win. Her campaign refrained from celebrating, however, saying it wanted to let people in the six states scheduled to vote on Tuesday finish casting their ballots.
"This is an important milestone, but there are six states that are voting Tuesday, with millions of people heading to the polls, and Hillary Clinton is working to earn every vote," campaign manager Robby Mook said Monday. "We look forward to Tuesday night, when Hillary Clinton will clinch not only a win in the popular vote, but also the majority of pledged delegates."
"Donald Trump is temperamentally unfit to be commander in chief," she said Tuesday night, repeatedly reaching out to Republicans to support her.
Clinton also invoked her mother, who died in 2011, as another woman who has been instrumental in her journey.
"I really wish my mother could be here tonight. I wish she could see what a wonderful mother Chelsea has become and could meet our beautiful granddaughter, Charlotte," she said. "And of course, I wish she could see her daughter become the Democratic Party's nominee."
Before You Go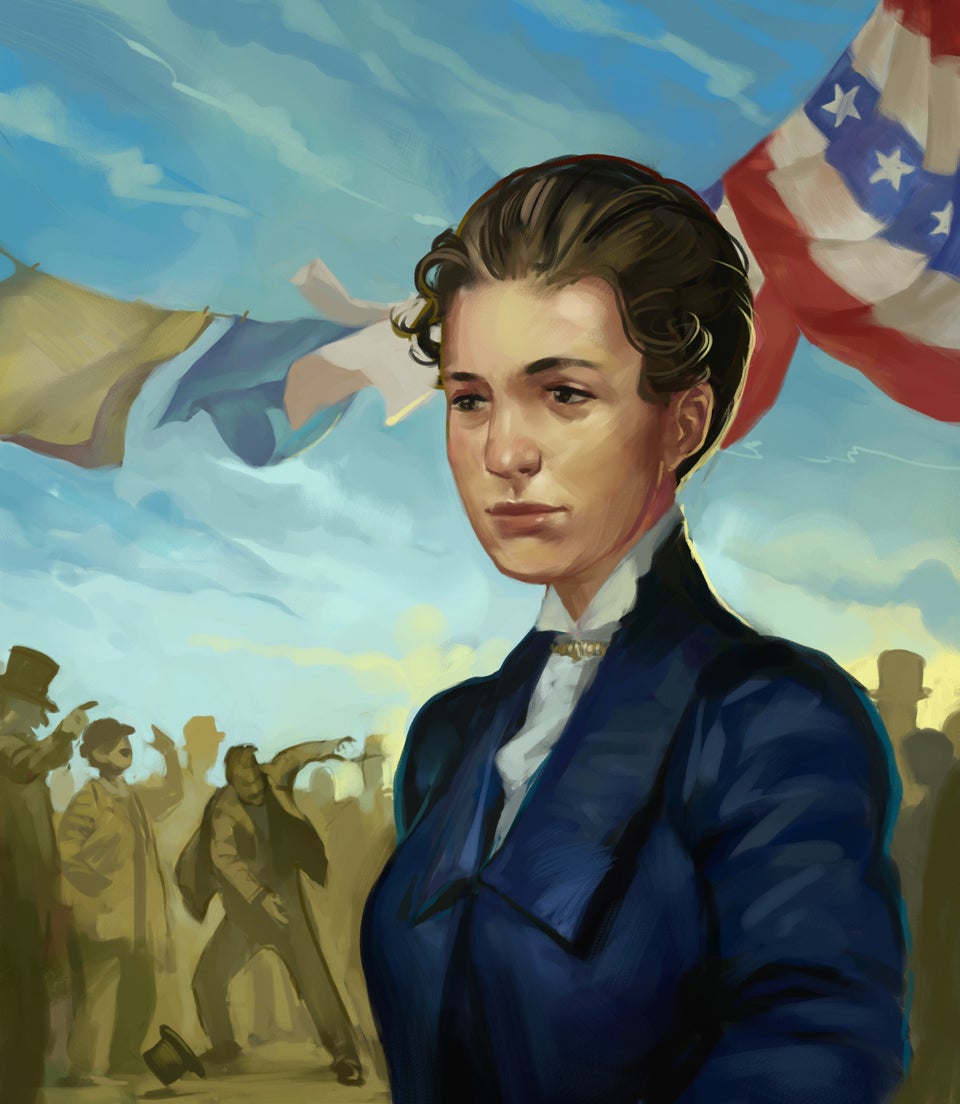 A Brief History Of Women's Political Firsts
Popular in the Community