On election night Tuesday, Hillary Clinton hopes to take the stage at New York City's Javits Center, beneath a glass ceiling, as America's first female president-elect.
If the Democratic nominee is elected president, it will be a captivating moment, overflowing with emotion befitting an achievement that's 227 years in the making.
But in the meantime, history is being made more quietly, in living rooms and polling places across the country.
With early voting under way, millions of Americans have for the first time marked their general election ballots with the hope of sending a woman to the White House.
For some, the experience has been unexpectedly moving.
Sarah Dean recalled driving her mom, Vickie Wilkinson, to her local polling place in Bozeman, Montana last week. "I watched her hand in her ballot and took a picture of her," she said. "And when we got back in the car, she was just so emotional."
The importance of her vote snapped into focus.
"I had forgotten what was happening. This has been such a circus of an election cycle," she said. "But when my mom started crying, I thought, 'Oh yeah, this is an incredible thing that is taking place right now. We should be really excited that we get to do this.' So that's why I took a video of her."
Wilkinson was reminiscing about her own mother that day.
Her parents divorced when she was a girl, in the 1960s, when banks could deny women loans if they couldn't get a man to co-sign. "My mother couldn't get credit. She couldn't buy a car without a male signature. She couldn't get an apartment without a male signature."
After she turned in her ballot, Wilkinson said she was struck with emotion.
"It hit me how important this was," she said. "I'm 60 years old and this is the first time in my life, and anybody's life here, that we've actually had a viable woman candidate for president of the United States. And she has a good shot at winning!"
"To think about how far we've come," Wilkinson added. "The fight and struggle just to vote for an intelligent, qualified, viable woman ― it was just sort of overwhelming to me on that morning. And I was thanking God that I was able to do this."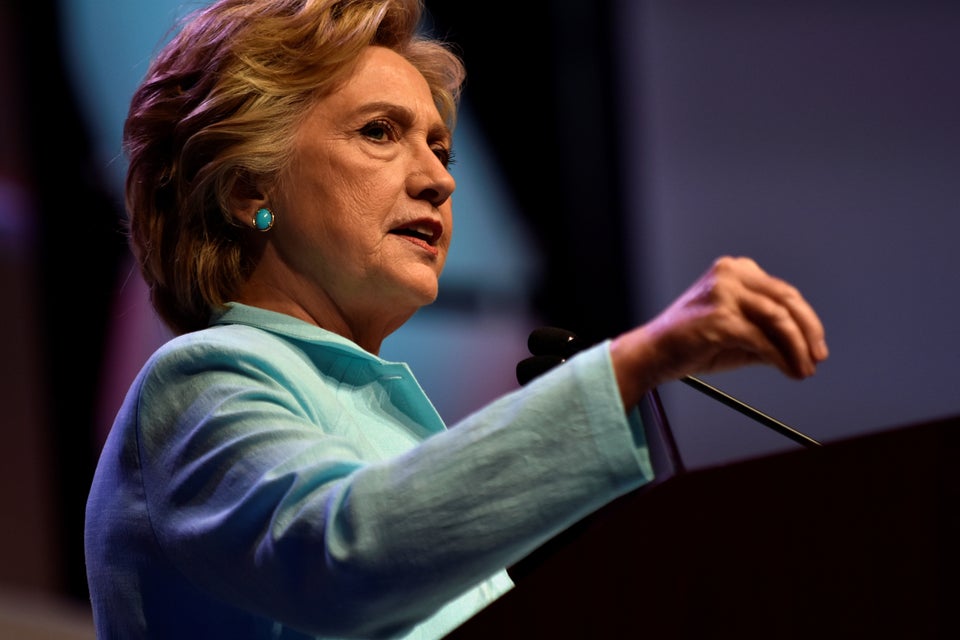 Hillary Clinton accepts nomination
Popular in the Community