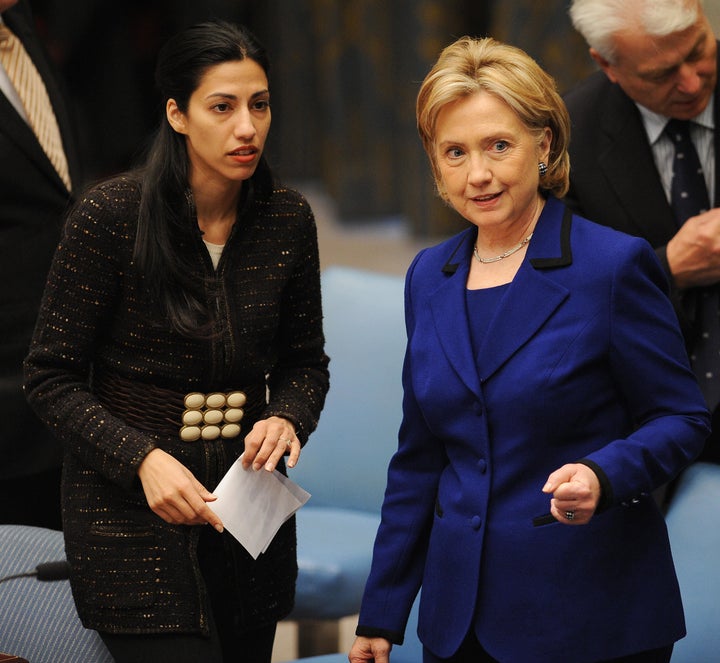 When Huma Abedin was thrust into the spotlight in May 2011 after her husband, then Congressman Anthony Weiner, was caught sexting other women, one of the people she turned to for support was her boss, Hillary Clinton.
Abedin, Clinton's former chief of staff and top aide, opened up about their relationship in the weeks after the scandal broke in a New York Times Magazine profile of Weiner published on April 10th. Abedin told Jonathan Van Meter that she and Hillary had some heart-to-hearts in the wake of the scandal:
We've had a lot of personal conversations, none of which I feel comfortable talking about. But what I will say about her, and for that matter her entire family, the unconditional love and support they have given me has been a real gift. And I think she would be O.K. with me saying this, because I know she has said this before: At the end of the day, at the very least, every woman should have the ability and the confidence and the choice to make whatever decisions she wants to make that are right for her and not be judged by it.
Weiner also talked to Van Meter about Abedin's situation post-scandal and likened it to the position that Hillary Clinton was in after the Monica Lewinsky affair came to light. "If you read Hillary's biography of the time," Weiner told Van Meter, she speaks pretty frankly about believing that there were people out to get her husband -- 'I believe him, I'm going to stand in there, I'm going to tell friends that it's bull' -- and the way she felt when she found out the truth."
Abedin and Clinton have worked together for years -- in 2010 TIME referred to Abedin as Hillary Clinton's second shadow -- so it's unsurprising that they also have a close personal relationship. According to the Washington Post, during a pre-wedding party for Abedin and Weiner in 2010, Clinton said: "I have one daughter. But if I had a second daughter, it would [be] Huma."
Related
Before You Go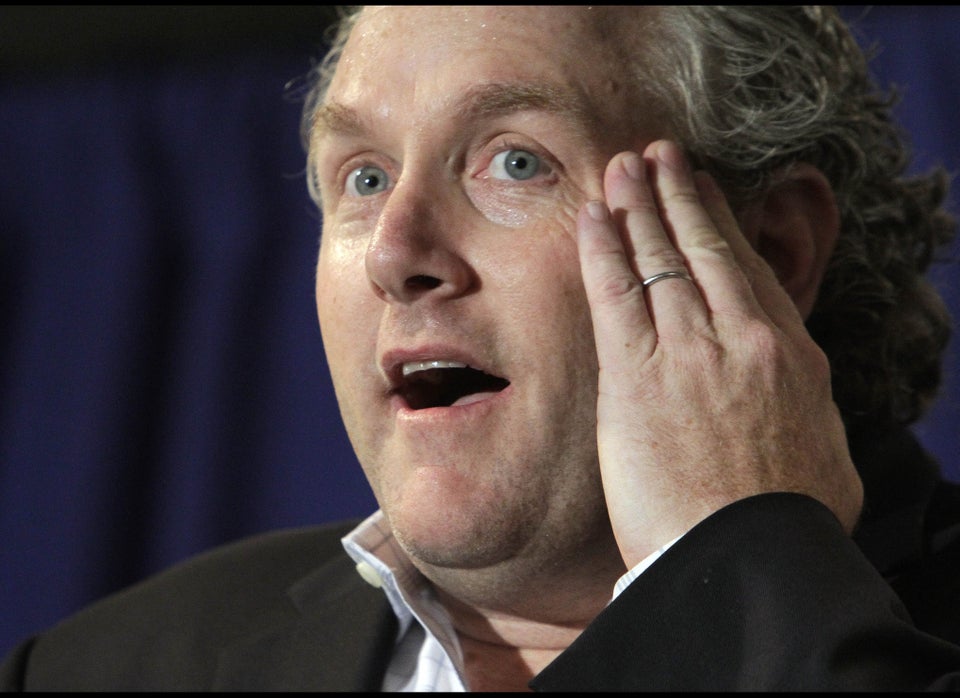 Anthony Weiner Scandal Timeline
Popular in the Community