Former Secretary of State Hillary Clinton said Tuesday that unaccompanied minors who crossed the border illegally in a massive influx over recent months "should be sent back" to their native countries, but also that they should be reunited with their families -- which sometimes requires them to stay in the United States.
"They should be sent back as soon as it can be determined who responsible adults in their families are, because there are concerns about whether all of them should be sent back," the potential 2016 presidential candidate said in an interview with CNN's Christiane Amanpour. "But I think all of them who can be should be reunited with their families."
Clinton's answer mirrored the Obama administration's tough position on how to deal with unaccompanied minors, who are entering the country through the U.S.-Mexico border in Texas at rates some have called a "humanitarian crisis." Those minors are put into deportation proceedings by the Department of Homeland Security, but then are transferred to the Department of Health and Human Services. That department looks for family members in the United States who can care for the children, although that does not mean they won't be deported later.
But faced with reports of misperceptions in Central America that minors have a free pass to stay if they make it to the United States, the administration is playing damage control, repeatedly urging parents not to send their children. Clinton made the same point.
"We have to send a clear message, just because your child gets across the border, that doesn't mean the child gets to stay," she said. "So, we don't want to send a message that is contrary to our laws or will encourage more children to make that dangerous journey."
Clinton said the main reason minors are coming is to escape violence in their home countries, predominantly Honduras, El Salvador and Guatemala.
Amanpour asked if that meant they should be able to remain in the United States, since it is safer.
"Well -- it may be safer but that's not the answer," Clinton replied.
Instead, Clinton said the United States should do more to deal with violence in the region, including by providing more border security in southern Mexico.
Clinton also spoke on CNN about immigration reform, which she supports, and about President Barack Obama's immigration record. She said Obama is in a difficult position "because there are laws that impose certain obligations on him" to enforce immigration law, and that those laws should change.
"I would be very open to trying to figure out ways to change the law, even if we don't get to comprehensive immigration reform to provide more leeway and more discretion for the executive branch," she said.
After her remarks, the advocacy group United We Dream criticized Clinton for failing to provide a clear answer on her stance on deportations.
"Who does Hilary stand with: our families or the Deporter-in-Chief?" Cristina Jimenez, managing director for United We Dream, said in a statement. "If separating children from families is not who we are as Americans, then Hillary Clinton should join other Democratic leaders in calling on President Obama to take executive action to provide relief and reform for families still under the threat of deportation."
Before You Go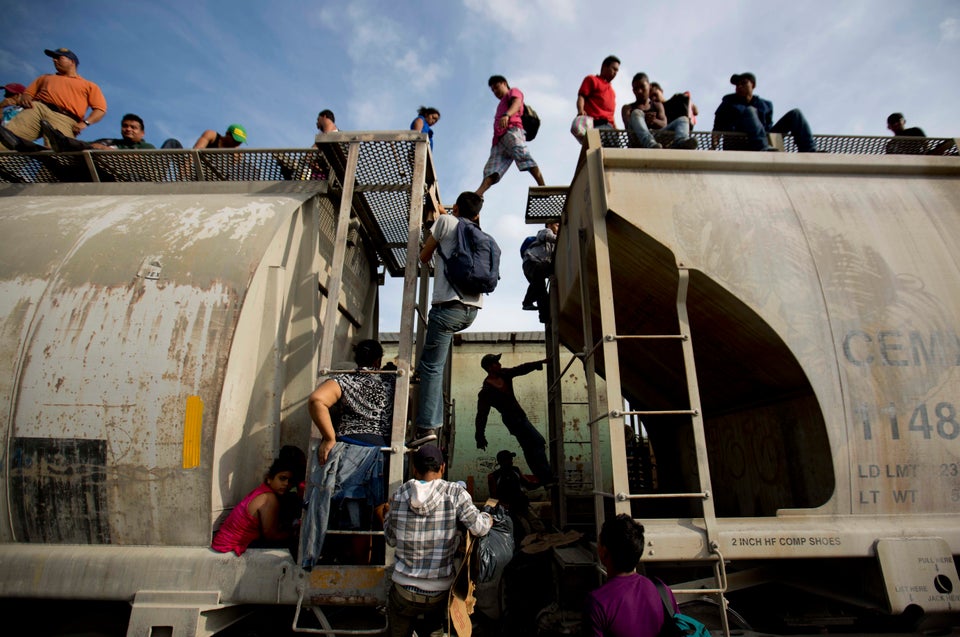 Why Latin Americans Really Come To The U.S.
Popular in the Community