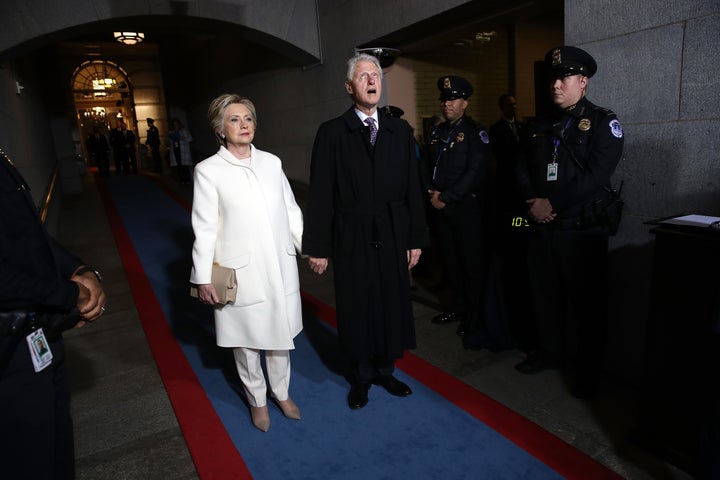 Those hoping to see Hillary Clinton at today's inauguration likely didn't hope she'd be attending as a guest, but here we are.
Clinton arrived at Donald Trump's swearing-in Friday wearing her usual pantsuit, this time in off-white.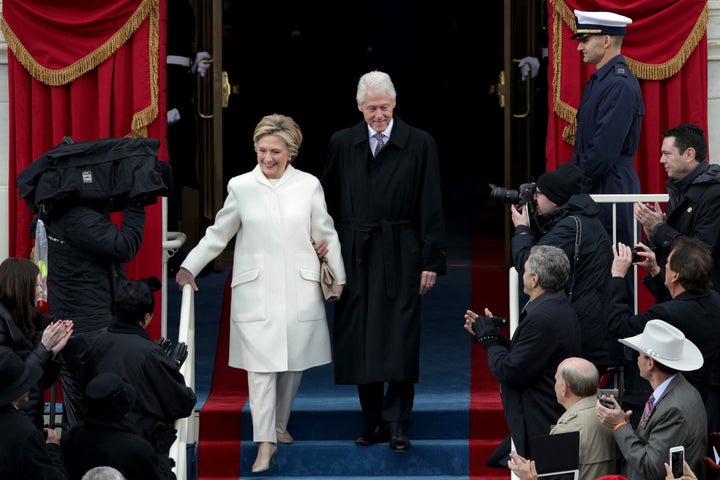 The suit is subtle yet poignant message about Clinton's unwavering commitment to the women's movement. And we can't help but wonder whether or not she inspired Ivanka Trump's look for the event, too.