Hillary Clinton would lead two potential GOP rivals in Iowa in the 2016 presidential election, according to a poll released Friday by Quinnipiac University, while Vice President Joe Biden would narrowly trail his potential GOP opponents.
The poll found Clinton ahead of Sen. Marco Rubio (R-Fla.) by 48 percent to 37 percent. She led Sen. Rand Paul (R-Ky.), who recently traveled to Iowa, by a narrower 46 to 42 percent.
Rubio held a 1-point edge over Biden, 40 percent to 39 percent, while Paul led the vice president by 44 percent to 39 percent.
"The major difference between former Secretary of State Hillary Clinton and Vice President Joseph Biden is that she runs much better among independent voters, although Sen. Rand Paul runs better among that key group than either Democrat," Peter A. Brown, assistant director of the Quinnipiac University Polling Institute, wrote in the poll's press release.
Iowa went Democratic in the last two elections, and Obama won the state in 2012 by 6 points. While the Iowa caucuses are traditionally the start of the election year calendar, the Quinnipiac poll didn't test potential primary matchups.
The Quinnipiac poll surveyed 1,411 registered voters between May 15 and 21.
Before You Go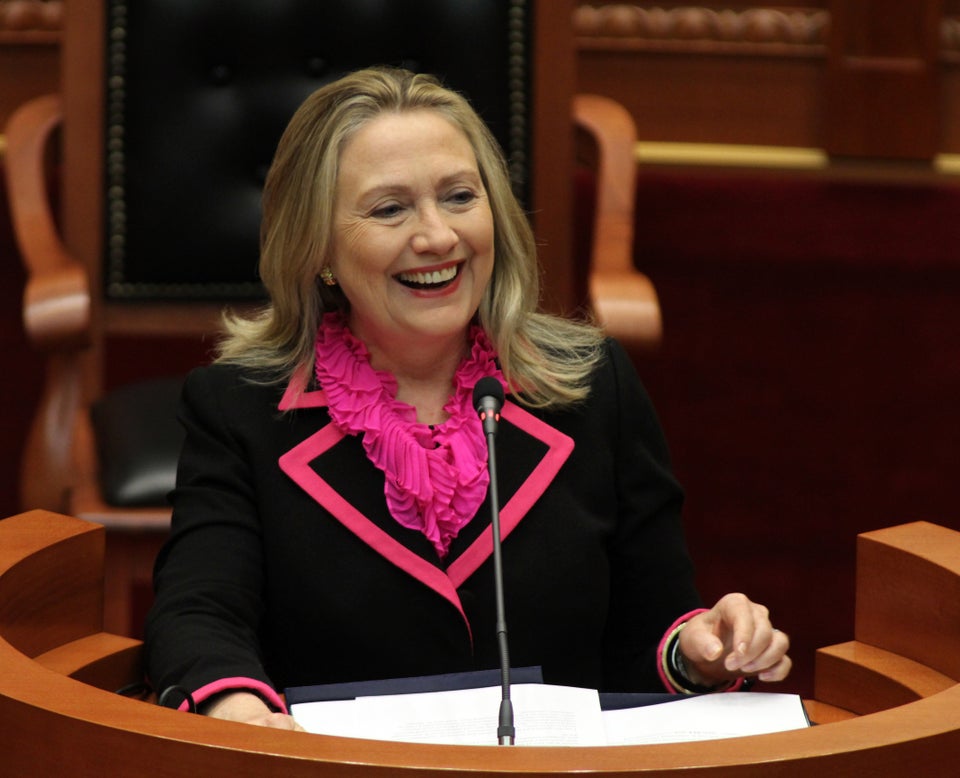 Which Women Might Run In 2016?
Popular in the Community