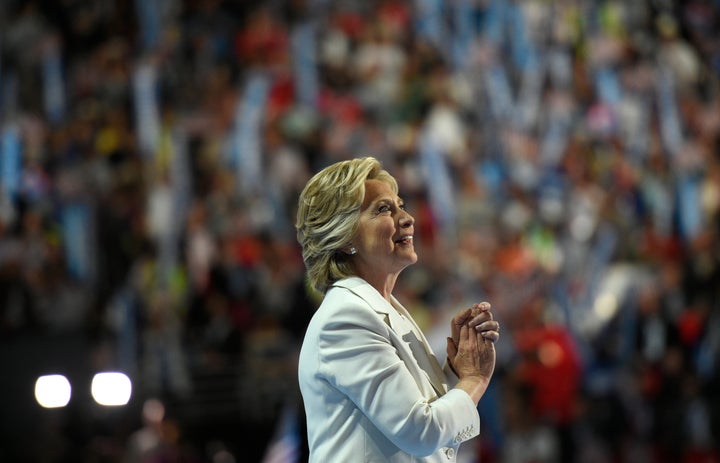 As the convention wrapped up, I texted my grandmother to see if she had watched. "Of course" she had, she told me. "So emotional," I texted back. Her response? "I know. I've been watching her for almost 30 years."
Last night was powerfully symbolic for many reasons. We have finally nominated a woman to the top of a presidential ticket for a major political party. We saw what it looked like to have a man sitting the audience watching rapturously as his wife campaigned to lead the nation. We saw a woman who has spent years taking shit for her outfits, her hairstyles, her decisions to keep or not keep her last name, her career ambition, her voice, and her lack of desire to bake cookies finally accept the opportunity to be elected to that highest office. And we saw, for the first time, a presidential nominee who is a daughter, a mother and a grandmother, speaking directly to generations of American women ― and men.
"I'm still glowing from her being on that stage," my mom texted me a bit after midnight, and I knew exactly what she meant.
Tonight, we've reached a milestone in our nation's march toward a more perfect union: the first time that a major party has nominated a woman for president. Standing here as my mother's daughter, and my daughter's mother, I'm so happy this day has come. I'm happy for grandmothers and little girls and everyone in between. I'm happy for boys and men – because when any barrier falls in America, it clears the way for everyone. After all, when there are no ceilings, the sky's the limit.
I know Hillary's nomination does not evoke the same emotional response in everyone. As a white woman, I know that it's easier for me to pour my thirst for representation, my desire to see, for the first time, a powerful woman on that stage saying "I accept your nomination," into this particular woman candidate. Hillary Clinton's nomination does not "fix" anything fundamental in this country, but it does send a message that barriers can be broken ― albeit if much more slowly than is ideal.
For many American women who grew up wondering if we'd ever see a woman presidential nominee (and, fingers crossed, a woman president), Hillary's speech ― and her nod to "grandmothers and little girls and everyone in between" ― felt personal. Born in the late '80s, I grew up during the (Bill) Clinton years, so Hillary and Chelsea feel like women I've kind of known my whole life. When Chelsea, who was forced to go through her "awkward phase" in the unforgiving public eye, introduced, "my mother, my hero, and our next President" it was impossible not to feel something.
As I texted my female friends and mom and grandma during Hillary's speech, my Twitter feed was filled with women expressing overwhelming emotion about doing the same. And for those women with children, I imagine last night felt a particular kind of special ― and a relief that we have passed that "first."
I asked women on Twitter if they too felt compelled to reach out to women of other generations last night, and many ― too many to feature in this piece ― said yes.
There are women who reached out to their daughters...
There are women who sent love to their peers who are mothers...
And women who wish their mothers were around to see this milestone.
Last night was about the 2016 election and about stopping Donald Trump and about Hillary Clinton specifically, but it was also about generations of American women who have been waiting to see their experiences validated and addressed on the national stage. No matter Hillary Clinton imperfections ― and, yes, there are many ― for an hour on Thursday night, we got to pause the debate and allow mothers, daughters, grandmothers and granddaughters to revel in an American "first," together.
Before You Go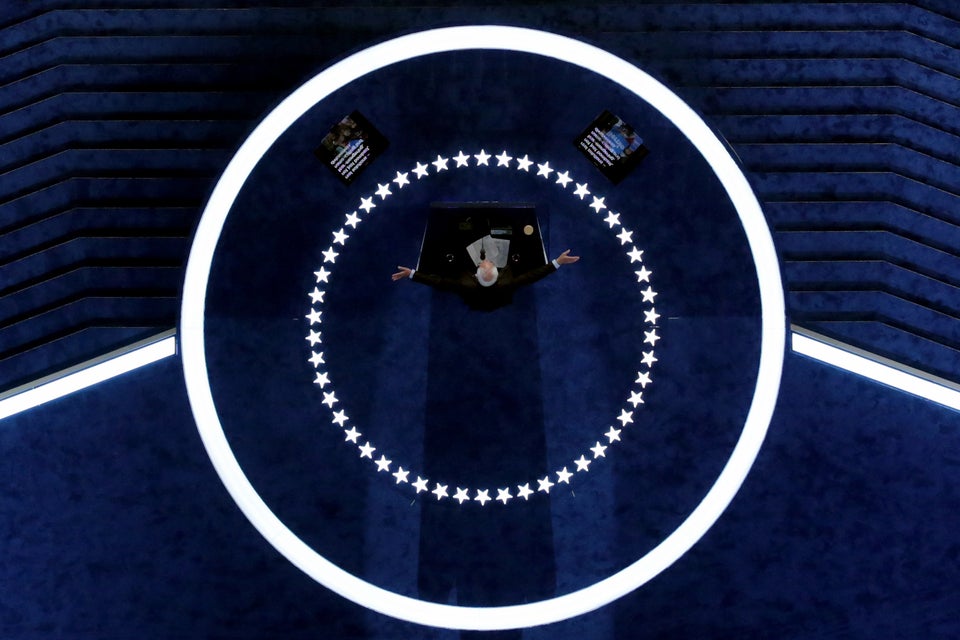 Best Photos From The Democratic National Convention
Popular in the Community