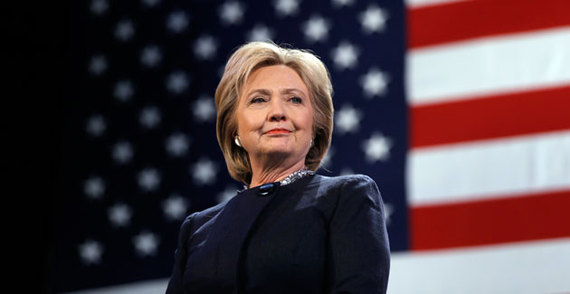 When the United States has presidential elections, the whole world watches. And for good reason: policy made by Washington is policy for the entire world. And in this election Americans will decide whether the world sees more conflict or less.
When one observes American political discourse, one cannot but notice something very peculiar about it. On the one hand, political commentators in America are keenly aware of how important their country is on the world stage. On the other, they seem to completely mischaracterize America's role and the way it goes about shaping the reality of everyone else. In particular with regards to global conflict. And nowhere else is this as evident as in the Middle East.
What is now widely recognised is that US and British intervention in Iraq was catastrophic for the stability of that region. The Iraq War is a prime example of unwarranted aggression which destroyed a very fragile veneer of peace in a very volatile region, with consequences that have spread to Syria, Turkey and increasingly to other countries in the region too. So there is no doubt that the use, or even the threat, of American force can be hugely destructive, and give rise to deep, unabating conflicts.
But what we seem to have forgotten in the past decade is that the converse is not therefore true: it does not follow that the withdrawal of American influence from a region will make it more peaceful. When America turns inwards, as the supporters of Trump want it to do, what you get is not a less peaceful world: instead, you have a world that is as prone to conflict as it has always been, but without any overarching authority to keep local infighting in check. When America withdraws, you may have fewer civilians killed accidentally by mistargeted drone strikes, but you more than make up for it by having Russian strikes deliberately targeting hospitals and humanitarian convoys.
When America moves out, Russia, Iran and others move in. And for all we can fault the US on its human rights record in the War on Terror, which we can and should continue to do, I dare say that the record of Russia and Iran is far, far worse. And even if it hadn't been for the exacerbating influence of these regional players, Sunnis, Shias and the other factions of the Middle East will not stop fighting if the United States leaves the region. All that will happen is that whereas before they would try and fail to fight the US, now they will keep fighting and successfully killing each other in catastrophic numbers.
If the Obama administration has proven anything, it is that America needs to be the World's Policeman, even if it may not want to. Because when the Police is out of the neighbourhood, the gangsters move in. And the gangsters have no concerns for the rights of civilians, no interest in proportionate use of force, or any aspiration beyond enhancing their own positions and interests.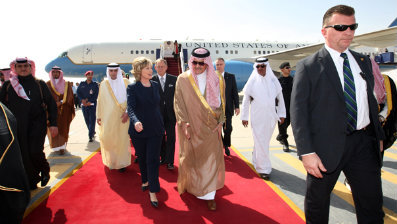 Hillary Clinton is one of the few people who understands this. And her proposed approach to the Middle East will be a much welcome relief: she is proposing to rebuild relations with America's closest allies in the region, where previous administrations have only managed to alienate America's long-standing allies. This will be a boon for American influence in the region. She will continue the previous administration's efforts to reconstruct relations with Iran not solely for the benefit of the US but so that American allies such as Israel and Saudi Arabia have less to fear from Tehran yet will not shrink from penalising the Iranians if they do not keep their end of the deal, whereas Trump and the Republicans would sooner re-ignite open conflict against the regional power. And she will counter Russian excesses in Syria, now that Putin has demonstrated beyond any reasonable doubt that he does not have any interest in a peace settlement.
She may be decried as a hawk by liberals, and a warmonger by Republicans over Libya (nevermind the hypocrisy), but she is the only one who has shown that she grasps the essential truth that the world still needs an interventionist America, and she also seems to be the only politician in Washington who is willing to take the political hit for doing the right thing, and reassert America's role as the global hegemon. Americans may reluctantly support Clinton as the less bad alternative to Trump. But the rest of the world - they should welcome her with enthusiasm.