Jim Obergefell, the lead plaintiff in the Supreme Court's landmark marriage equality case, announced his support for Democratic presidential candidate Hillary Clinton on Monday.
"We have fought to not only change laws, but to change hearts, and now we need a President who will help us fight to eliminate the injustices that occur regularly in our community, and the best person to do that is Hillary Clinton," Obergefell said in a statement. "Hillary is a proven leader who will not only ensure that states are implementing marriage equality, but will work to end discrimination in our community whether it's by passing the Equality Act or through state measures."
Obergefell married John Arthur, his partner of 20 years, aboard a medical jet in Maryland in 2013, while Arthur was suffering from ALS. Arthur passed away in October of that year, three months after the couple filed their lawsuit to force their home state of Ohio to recognize Obergefell as Arthur's surviving spouse.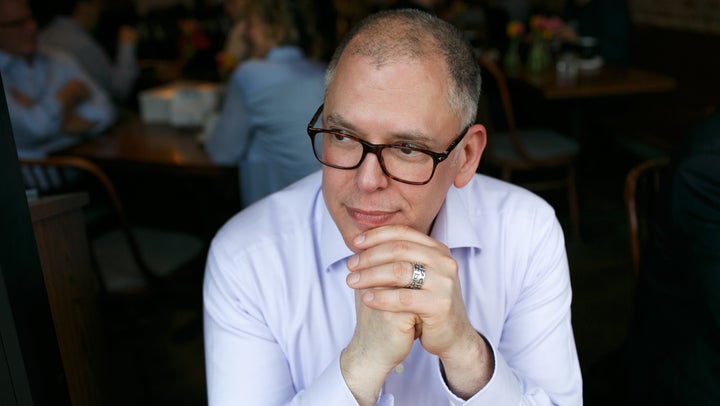 "There are still too many places where LGBT Americans are targeted for harassment and violence, and there are too many young people who are uncertain and scared of what their future might hold," Clinton said Monday. "Right now in America, you can get married on Saturday and be fired from your job on Monday just because of who you love."
In July, Clinton came out in favor of the Equality Act, which is a comprehensive nondiscrimination bill that would provide protections for lesbian, gay, bisexual and transgender individuals who are currently not protected by federal law. 
UPDATE: Nov. 17 -- Greg Bourke and Michael DeLeon, two plaintiffs in the Supreme Court marriage equality case from Kentucky, told The Huffington Post that they also endorse Clinton. 
"Although Hillary Clinton was late in the support of same sex marriage she now gets how important equal rights are for LGBT Americans," they said. "Hillary has broad and deep experience in government. She was an excellent Secretary of State and will be a strong president."
REAL LIFE. REAL NEWS. REAL VOICES.
Help us tell more of the stories that matter from voices that too often remain unheard.