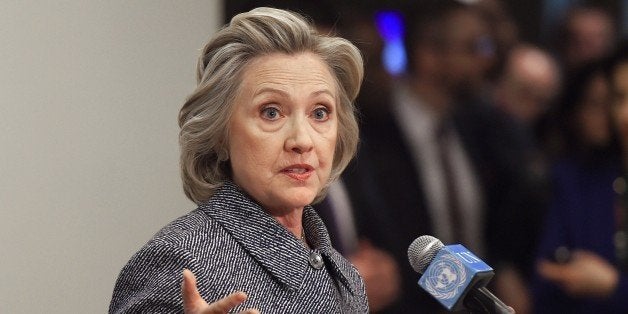 NEW YORK -- Hillary Clinton's campaign team held an off-the-record dinner Thursday night in Washington, D.C., for roughly two dozen journalists and staff members at John Podesta's house, according to sources familiar with the matter.
The dinner signals that the Clinton team is trying to engage with top reporters in the days before the Democrat's expected announcement of a 2016 presidential run. It also suggests the new campaign team is looking to change course from the toxic relationship with the press that plagued the 2008 race. The Clinton team is also holding a private event in New York on Friday night for journalists, according to sources.
Podesta, the campaign chairman and a seasoned cook, made a pasta with walnut sauce for the dinner guests, which included reporters from The New York Times, The Washington Post, Politico, The Wall Street Journal, The Associated Press, Bloomberg, McClatchy, Reuters and several major TV networks.
A Huffington Post reporter attended the dinner, but did not discuss it with this reporter.
Clinton herself did not attend the dinner. But several key Clinton staffers, including Campaign Manager Robby Mook, Chief of Staff Huma Abedin, Communications Director Jennifer Palmieri, Strategic Communications Adviser Karen Finney, Senior Adviser Mandy Grunwald and pollster Joel Benenson, were there.
A Clinton spokesman declined to comment on the gathering.
Clinton has long had a fraught relationship with the media, going back to scandals and controversies during her husband's presidency in the 1990s. But in recent months, Clinton sources have promised that the 2016 campaign would be different.
She took questions from the press for about 15 minutes last month following revelations that she exclusively used a private email account for government business throughout her four years as secretary of state, but hasn't since given an interview.
During a journalism awards ceremony late last month, Clinton suggested she wanted a fresh start with the Fourth Estate.
"I am all about new beginnings," Clinton said. "A new grandchild, a new email account. Why not a new relationship with the press? So here it goes. No more secrecy. No more zone of privacy. But first of all, before I go any further. If you look under your chairs, you'll find a simple nondisclosure agreement."
This post has been updated with a more complete list of who was in attendance and to mention a Friday event in New York.
Related
Before You Go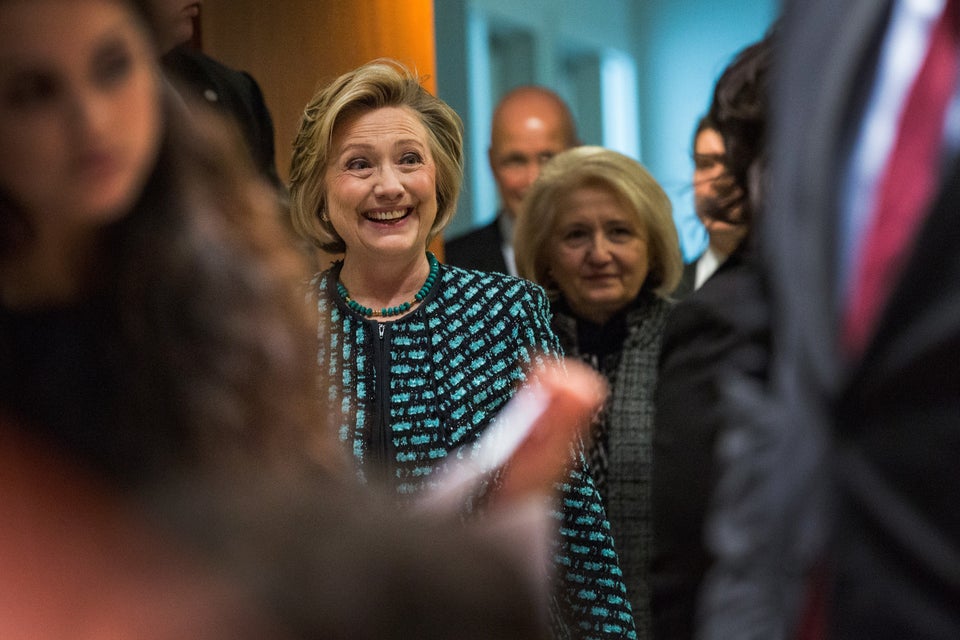 Hillary Clinton
Popular in the Community