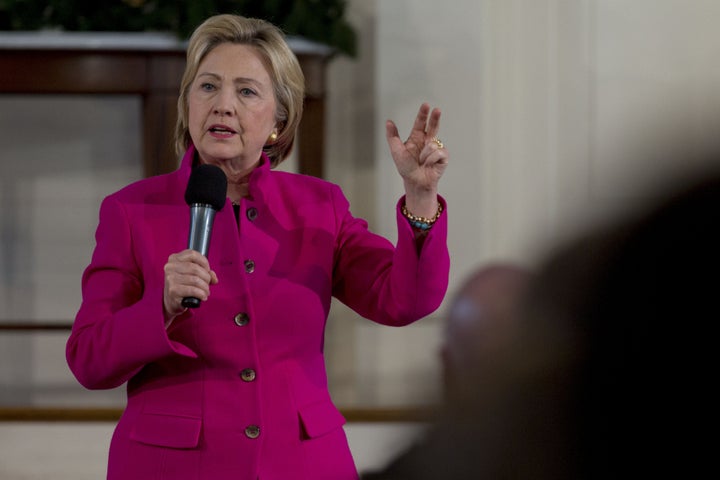 Pastor Kevin Swanson at it again. 
Now, however, the pastor is taking aim at Hillary Clinton, arguing that the 2016 Democratic presidential hopeful will turn children gay if she's elected, Right Wing Watch reports.
Listen to audio of Swanson's remarks below, then scroll down to keep reading: 
The way to save the nation, Swanson claimed, is to keep enough kids out of public schools and repent. Otherwise, he said, God will fail to "have mercy on this nation" and allow Clinton to be elected president. 
"Why wouldn't Hillary Clinton get full rein upon this nation to continue the destructive pattern, destroy the social fabric of the nation — the family, of course — so that of course there will be 75 percent of kids born outside of wedlock to single mothers by the year 2030, so to be sure that tremendous majorities of American kids are taken down the track towards homosexuality, towards the destruction of sexuality with pornography habits, illegitimate divorce, the shack-up rates being 30 times what they were in 1970 and so forth?"
Hate to break it to you, Swanson, but gay people were gay long before Clinton ever announced her candidacy, and they'll continue to be gay no matter who is elected in 2016. 
PHOTO GALLERY
Awesome Photos Of Hillary Clinton
REAL LIFE. REAL NEWS. REAL VOICES.
Help us tell more of the stories that matter from voices that too often remain unheard.