A major coalition of building and construction unions announced its support for Hillary Clinton for president on Thursday, adding to the Democratic front-runner's growing stockpile of labor endorsements.
In a statement, North America's Building Trades said it would campaign for Clinton and the infrastructure spending plan she laid out earlier this week. The former secretary of state called for $275 billion in new federal spending devoted to roads, highways, airports and other projects that support union construction jobs.
Sean McGarvey, the labor alliance's president, said Clinton has the "toughness" and "strength" to lead the country through difficult times.
"Her infrastructure plan is further proof that she understands that the state of our nation's infrastructure is a bellwether for the health of the American economy and for the economic prospects of American workers," McGarvey said.
The Building Trades coalition includes the Teamsters, the International Brotherhood of Electrical Workers and the Laborers' International Union of North America, among others. Individual unions within the coalition still make their own presidential endorsements. (LIUNA has already endorsed Clinton on its own.) Many building trade unions skew toward white, working-class men, a demographic that some polls suggest Clinton could struggle with.
Clinton has been running away with union endorsements despite Democratic presidential contender Sen. Bernie Sanders' long-running relationship with organized labor. Sanders has been one of the most vocal supporters of collective bargaining in Congress throughout his career, but some of the largest unions have already thrown their weight behind Clinton. That includes the Service Employees International Union, the American Federation of State, County and Municipal Employees and the nation's two largest teacher unions.
Overall, Clinton has picked up more than a dozen national union endorsements, compared with two for Sanders -- National Nurses United and the American Postal Workers Union.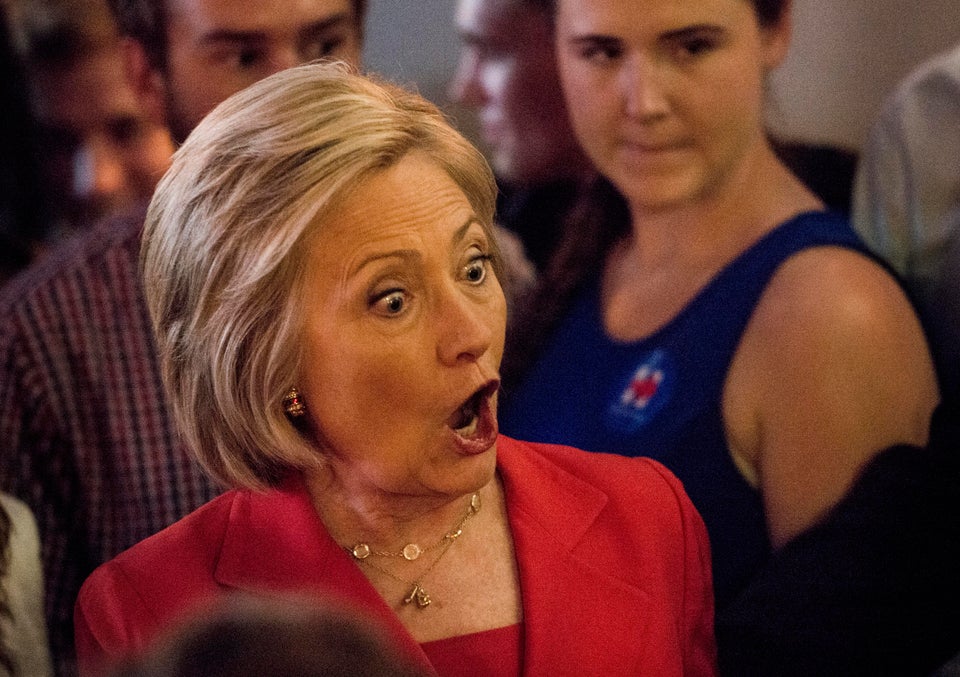 Most Awkward Moments On The 2016 Campaign Trail
Popular in the Community