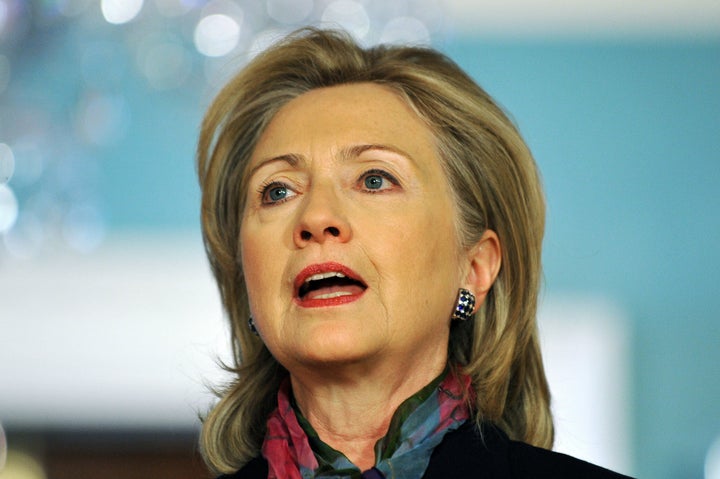 Secretary of State Hillary Clinton plans on making her current role in the Obama administration her "last public position," she said Friday in response to persistent rumors that she might continue her political career by trading places with Joe Biden at vice president, replacing Defense Sec. Robert Gates when he retires next year, running for president in 2016, or even primarying Obama in 2012.
"I think I'll serve as secretary of state as my last public position and then probably go back to advocacy work, particularly on behalf of women and children, and particularly around the world because if you look at what is still happening to women in many parts of the world it is tragic and terrible," she told a reporter at a town hall in Bahrain, after rejecting a now seemingly obligatory question about her 2012 presidential aspirations.
Clinton then talked about her "fascinating and rewarding public career" working for the Children's Defense Fund, and said that she "would like to continue working to improve lives for others."
Clinton is in Bahrain as part of a six-day tour of Central Asia and the Middle East. On Thursday, she managed to touch down in four different countries--Kazakhstan, Kyrgyzstan, Uzbekistan and Bahrain--thanks to cooperative time zones and a willingness to work 22 hours straight. She is expected to return to Washington Saturday.
Popular in the Community