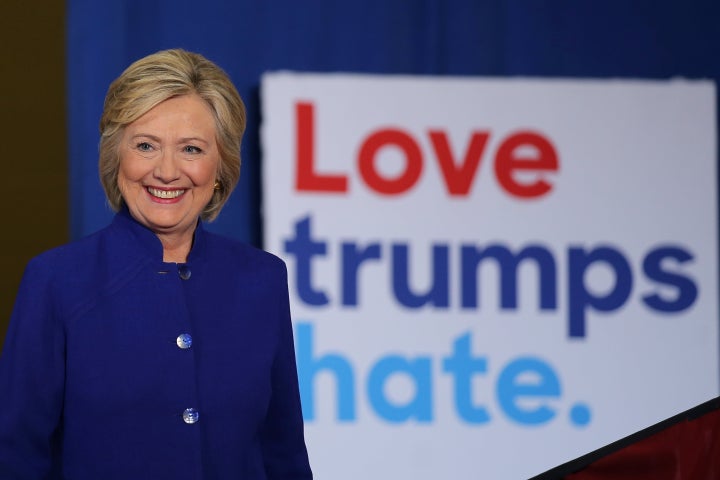 U.S. voters on all sides of the political spectrum are anxiously awaiting the first presidential debate of the 2016 election cycle Monday. If it were up to the LGBT community, however, there'd be little need for the anticipated mud-slinging, as collective support for one nominee appears to be fairly set in stone.
Clinton still maintains a solid lead once Libertarian Gary Johnson and Green Party candidate Jill Stein are factored into the equation, with 63 percent of registered LGBT voters saying they'll vote for her. Support for Trump, however, dips to 15 percent, while Johnson and Stein garner 13 percent and 8 percent, respectively.
Though election prognosticating is inherently futile at this stage, the survey stresses the important role that LGBT voters played in the 2012 election when 76 percent voted to re-elect President Barack Obama.
Though Trump has been glossing over his own less-than-optimal stance on LGBT issues throughout his campaign, his selection of Indiana Gov. Mike Pence as his running mate in July suggested that his administration's stance on the queer community could be more conservative than initially believed.
Clinton, meanwhile, has made regular nods to the LGBT community throughout her campaign. In an impassioned Sept. 19 blog post for Mic, she vowed to "make sure that no special interests get in the way of protecting and expanding civil rights, LGBT rights and all human rights."
All the more reason we're definitely with her in 2016.
Head here to read more about the latest NBC News/Survey Monkey Weekly Election Tracking Poll.
Before You Go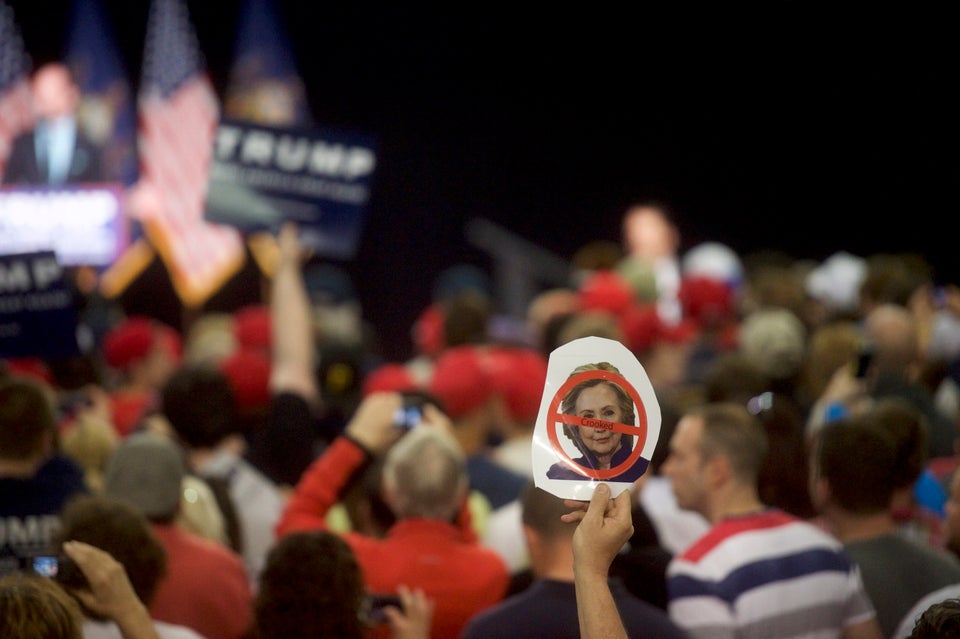 Donald Trump Is Name-Caller In Chief