Election season is in full swing, and now MAD magazine is taking a swing at Hillary Clinton.
The venerable humor magazine skewers Clinton in its latest issue with a My Little Pony spoof called "My Little Phony."
The spread points out a few of the times when the former secretary of state was caught fibbing, but in cartoon horsy form.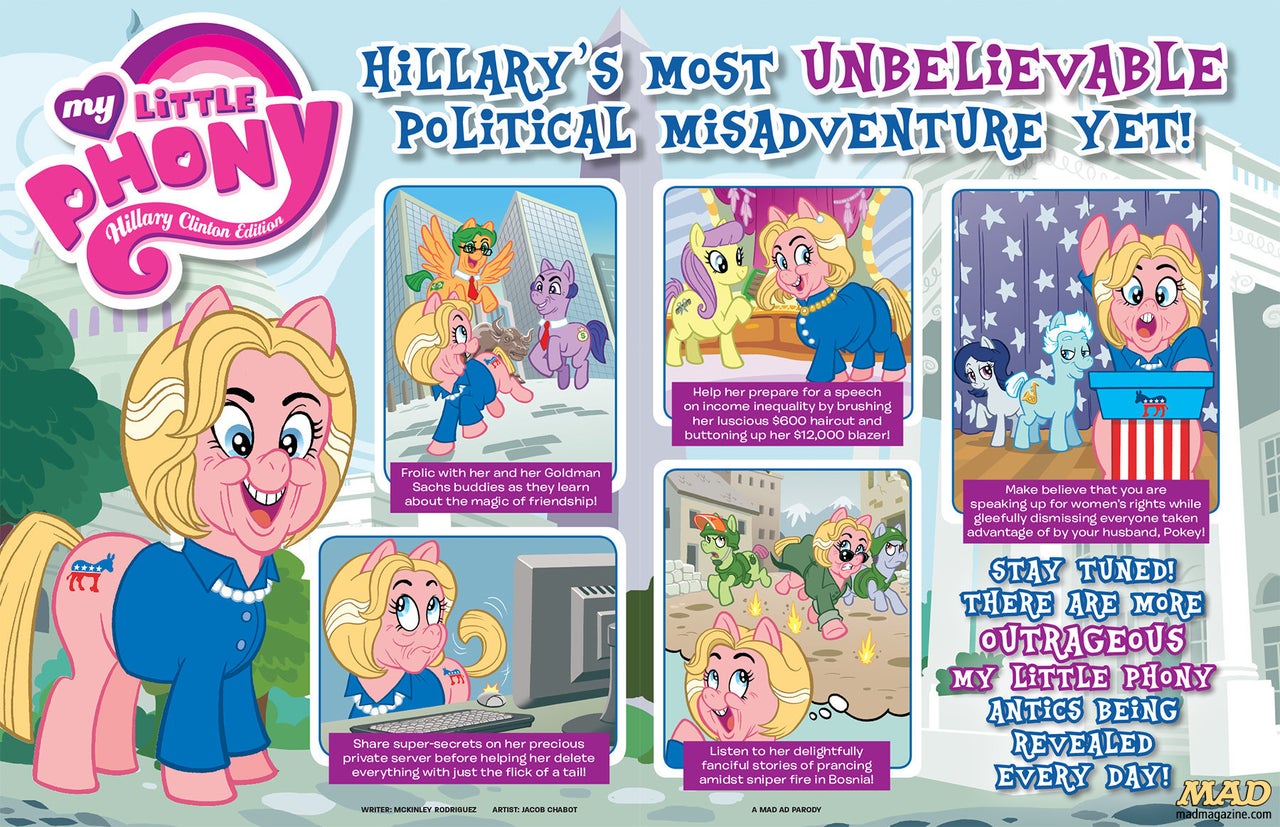 The digital issue will be released Friday and the magazine will hit stands Oct. 11.
As alway, Alfred E. Neuman appears on the front cover.