Former Secretary of State Hillary Clinton recalled the guidance of Eleanor Roosevelt during a speech Thursday at New York University, advising women pursuing public service to develop thick skin.
"One of the best pieces of advice that I have ever heard from anyone is from Eleanor Roosevelt in the 1920s, who said that women in politics or in public roles should grow skin like a rhinoceros," Clinton said at an event kicking off a partnership with her family foundation's "No Ceilings" project and the Bill & Melinda Gates Foundation. "I think there is some truth to that."
Joined on stage by her daughter, Chelsea Clinton, and philanthropist Melinda Gates, the potential 2016 presidential candidate emphasized the importance of growing from criticism without allowing it to take a personal toll.
"When you look at the challenges of being a change-maker and being willing to buck the establishment, it's important to learn how to take criticism seriously but not personally," Clinton said. "And to do that you have to be willing to hear what others who are your critics are saying and to evaluate where they are coming from."
Clinton has faced a wide-range of criticism in the years following the 2012 attacks in Benghazi, Libya, which claimed the lives of four people, including U.S. Ambassador J. Christopher Stevens.
In October, former Vice President Dick Cheney accused Clinton of refusing to be "hands on" and shirking responsibility.
"[S]he's doing everything she can to avoid responsibility for what clearly fell into her bailiwick," Cheney said.
Clinton later called the Benghazi attacks her "biggest regret" during an appearance at the National Automobile Dealers Association convention in New Orleans.
"My biggest regret is what happened in Benghazi," Clinton said in January. "It was a terrible tragedy, losing four Americans, two diplomats, and now it's public, so I can say, two CIA operatives. Losing an ambassador like Chris Stevens, who was one of our very best."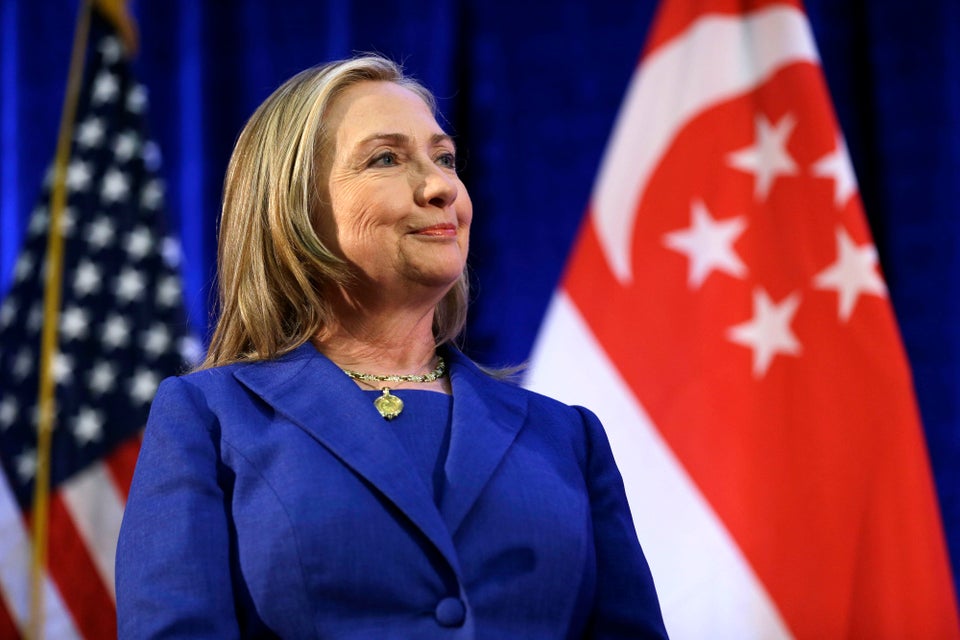 Hillary Clinton
Popular in the Community