Former Secretary of State Hillary Clinton easily won the Democratic primary in Mississippi on Tuesday, aided by a strong infrastructure that she and her husband, former president Bill Clinton, have built in the state over decades.
By winning Mississippi, Clinton continued her streak of victories across the Deep South, where minority voters make up a significant share of the Democratic electorate. Mississippi's population is nearly 40 percent African-American.
Leading up to Tuesday's primary vote, Clinton led in a poll of likely Democratic primary voters by more than 50 percentage points over her rival, Vermont Sen. Bernie Sanders.
Mississippi's Democratic primary awards 41 delegates on a proportional basis, but Sanders has already all but ceded the state to Clinton, given how solid the support for Clinton is among Democratic voters.
Underscoring how little Sanders focused on Mississippi was a fundraising email his campaign sent out on Tuesday. "Tonight, Michigan votes," the email says. "Next week, Illinois, Ohio, Florida, Missouri, and North Carolina follow suit." There was no mention of Mississippi.
And while Clinton herself did not visit the state ahead of the primary, Bill Clinton held a rally on Friday at Jackson State University, a historically black college in the state capital.
"You need a change agent," President Clinton told the students, and "she's the best I ever saw."
Mississippi is the last Democratic primary contest in the South, and the sixth to go to Clinton. She has bested Sanders in South Carolina, Georgia, Alabama, Louisiana and Arkansas.
Before You Go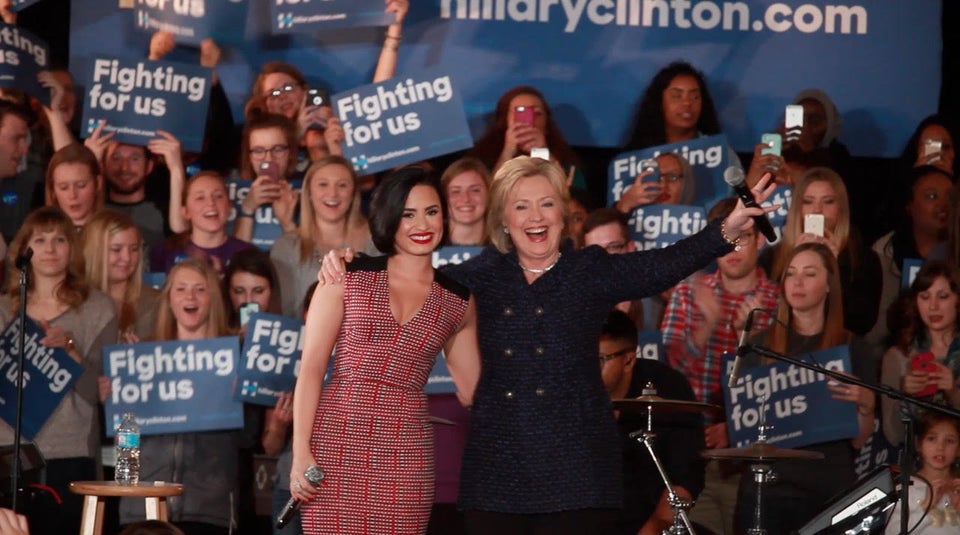 Demi Lovato Joins Hillary Clinton in Iowa
Popular in the Community