Former Secretary of State Hillary Clinton told People magazine she's "moved on" from the Lewinsky scandal that rocked her husband's presidency, the New York Times reports.
"I think everybody needs to look to the future," Clinton told People.
Clinton refused to address rumors about her reaction to the affair in the past.
"I'm not going to comment on what did and didn't happen," she said.
Clinton, meanwhile, is potentially gearing up for a presidential run, telling people she knows she has "a decision to make" but noting she wants to "live in the moment," especially with her first grandchild on the way.
"But part of what I've been thinking about, is everything I'm interested in and everything I enjoy doing – and with the extra added joy of 'I'm about to become a grandmother,' I want to live in the moment," Clinton said in her first at-home interview since the end of her husband's presidency in January 2001. "At the same time I am concerned about what I see happening in the country and in the world."
Clinton explained how she was taking advantage of her free time:
Clinton provided a glimpse into her life as a private citizen these past 16 months, even dishing on organizing her closets and binge-watching TV?

"Oh, that was good, too," she said, describing a little self-consciously how she and her husband Bill, "totally binge-watched" the first season of House of Cards. Part of the appeal, she explained, was "a little bit of the, 'Oh, my gosh, I can't believe we can just sit here and do this' and 'We're only going to watch one episode, oh, let's watch another. Okay, well, we have time, we're not going anywhere, let's watch a third.' I know that sounds kind of devoid of content."

But, she adds, "It wasn't like I was just lying around trying to catch up on 20 years of lost sleep."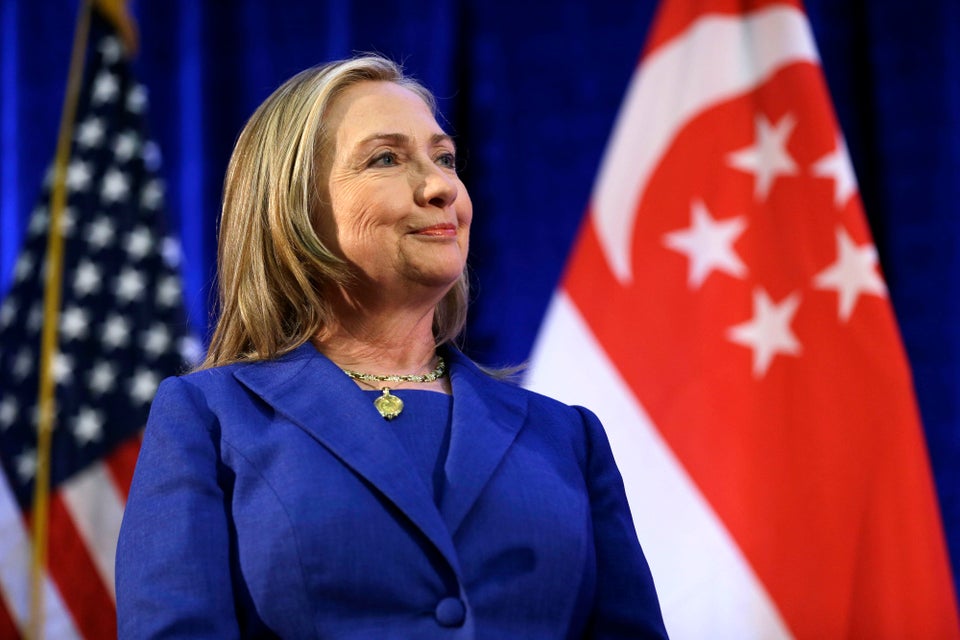 Hillary Clinton
Popular in the Community