Stern got his hands on the "Rodham" script, which -- at least in blurb form -- seems to resemble any number of biopics-cum-origin stories. For instance, when Hillary is asked about her romance with Bill Clinton, then assistant professor of law at the University of Arkansas, Rodham tells a friend that the activity in the couple's sex life "depends upon what the meaning of the word 'sex' means." (Get it?)
"Rodham" focuses on Hillary's early career, specifically her time spent on the House Judiciary Committee during the Watergate scandal. (The House Judiciary Committee was responsible for impeaching President Richard Nixon.)
"It's also really a journey of a woman who was torn between her personal desires and her professional ambition -- both literally pulled her thousands of miles apart, because Bill did not want to leave Arkansas, and she did not want to leave Washington, D.C.," Kim told Politico in January.
"Hiring a guy to direct the movie about the woman who is working her ass off to put more women in leadership positions around the world in a gigantic slap to everyone working on gender equity issues," Indiewire's Women & Hollywood writer Melissa Silverstein noted. "Hiring a woman for this film would make a statement -- a really good statement -- that yes, a woman can direct the movie about the early years of the most powerful woman in the world."
As of now, no one has been cast in "Rodham." For more on the "Rodham" script, including which swear word the film version of Hillary Rodham most prefers, head over to The Daily Beast.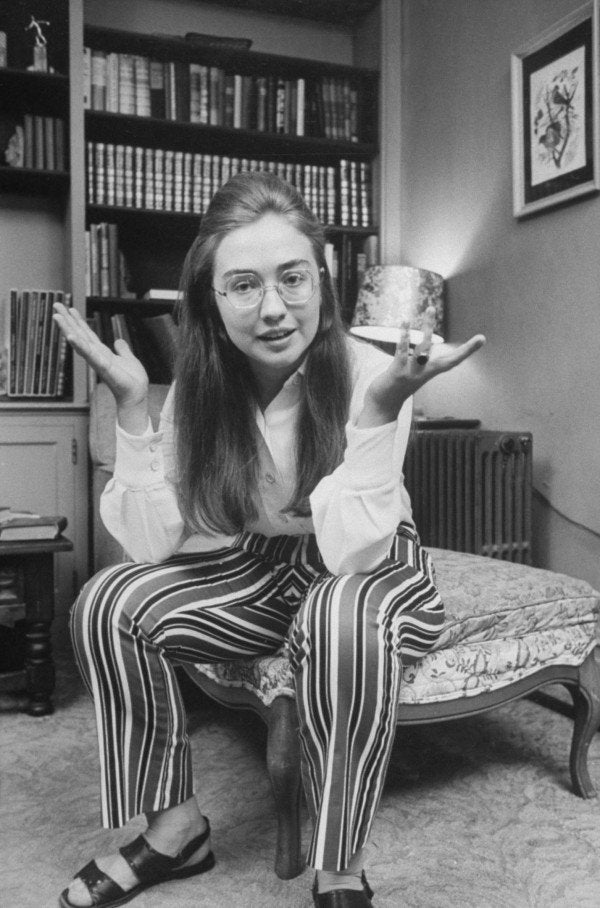 Hillary Clinton's Style Evolution
Popular in the Community