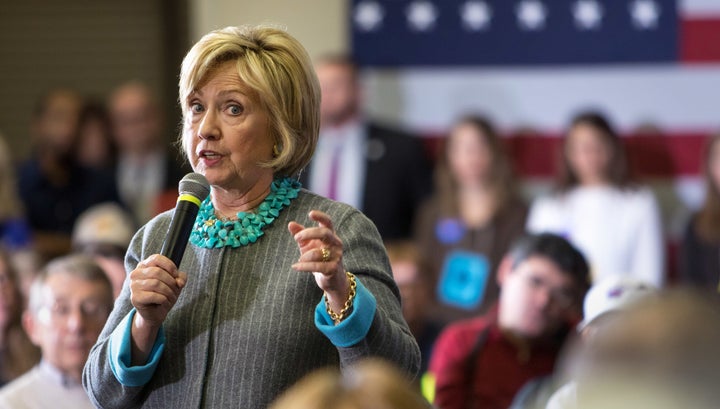 Eleven progressive and Muslim organizations are asking Hillary Clinton to repudiate the support of a retired general who suggested over the summer that the United States should "segregate" Islamic radicals.
Gen. Wesley Clark, a retired four-star general and former supreme allied commander of NATO forces in Europe, is a surrogate for Clinton's campaign. In a July interview with MSNBC, he spoke favorably of the internment of Nazi sympathizers during World War II and suggested the government should do the same for radical jihadists today.
"If these people are radicalized and they don't support the United States and they're disloyal to the United States as a matter of principle, fine," Clark said. "That's their right and it's our right and obligation to segregate them from the normal community for the duration of the conflict."
Clark later said his comments were mischaracterized and that he was "for separating people who have made dangerous decisions from the rest of society."
"My comments from last July were not directed at any religion or faith but in response to a question about ISIS recruitment inside the United States," Clark said in a statement Thursday evening. "The persecution of Muslim Americans is intolerable. I reject any proposal to inter anyone on account of his or her religion. I am troubled by the reaction, from some, to those comments and regret any misunderstanding."
The general stumped for Clinton in Iowa on Veteran's Day, and the campaign has touted his endorsement on its Facebook page.
The controversy over the general's ties with Clinton comes as Donald Trump's anti-Muslim rhetoric has called attention to Islamophobia in America. Most recently, Trump called to ban Muslims from entering the U.S. While Clinton has forcefully condemned the GOP candidate's proposal, the groups who wrote to her on Thursday say they are "concerned your campaign is sending mixed messages when it comes to Islamophobia." They ask the former secretary of state to make it clear "that you find such extreme proposals unacceptable" by condemning Clark's remarks.
Clark's comments further "the anti-Muslim mob mentality" fostered by Trump and other GOP presidential hopefuls, the groups say. They argue that Clinton should "lead by example."
"Mr. Trump recently refused to say whether he would have created Japanese internment camps during World War II," the letter says. "Anything less than a crystal clear contrast with such fear-mongering will only fuel more hate crimes against American Muslims."
The groups points out that Clinton's campaign immediately removed the mayor of Roanoke, Virginia, from its state leadership team in November after he suggested that the wartime imprisonment of Japanese-Americans during World War II could be a model for interning Syrian refugees.
"The internment of people of Japanese descent is a dark cloud on our nation's history and to suggest that it is anything but a horrible moment in our past is outrageous," Clinton spokesman Josh Schwerin said at the time, explaining the campaign's decision.
In a statement Thursday, Clinton spokesman Jesse Ferguson said, "Hillary has vocally opposed any discrimination against Muslims, believing that any of policies or comments that discriminate against a religion are wrong and not who we are as a country."
On Wednesday, Clinton bashed Trump's proposal to ban Muslims from coming into the country. She addressed Muslim-Americans in an email to supporters, saying that "what you're hearing from Trump and other Republicans is absolutely, unequivocally wrong."
"Now is the time for all of us to stand up to hateful, dangerous words and deeds," she said.
But Murshed Zaheed, acting political director of CREDO Action, which organized the letter, said Clinton's response to Trump was undercut by her campaign's ties to Clark.
"While Secretary Clinton is talking the talk when it comes to fighting back against Islamophobia, she has so far refused to walk the walk," Zaheed said. "By not disassociating herself with General Wesley Clark, Sec. Clinton is choosing to stick with a loyalist over staying true to her principles."
The other groups that signed the letter are ColorOfChange.org, MPower Change, Emerge USA, Bend the Arc, Demand Progress, American Family Voices, We Act Radio, Presente.org, Islamic Society of Boston Cultural Center, and the Muslim American Society of Boston.
This story has been updated to include comments from Clark and from the Clinton campaign.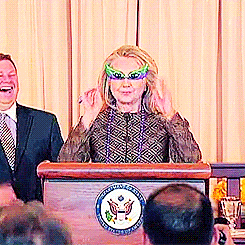 19 Perfect Quotes From Hillary Clinton
Popular in the Community