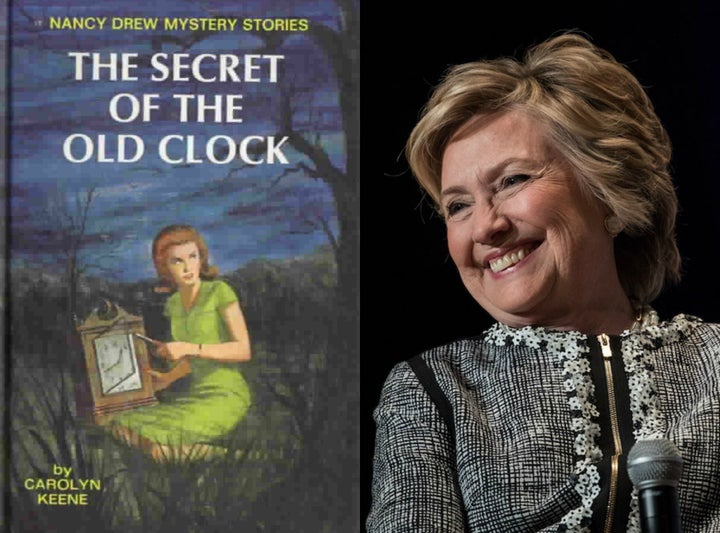 Hillary Clinton has become a role model to countless young girls and women thanks to her glass-ceiling-busting career, including her run for president as a major-party nominee. Her own role model? Well, she wears sweater sets, fights crime and is completely fictional.
"I read a lot of books when I was growing up, but that had a big impact on me, because she was, dare I say, a little bit of a role model," said Clinton. "She just seemed like such a go-getter and really smart and brave [....] She was taking care of the house, she was going to school, she was solving mysteries."
To readers today, Nancy Drew might seem a bit prim and conventional; the only child of a widowed attorney, she runs the household from a young age. She always appears to be dressed stylishly, with not a strawberry-blonde hair out of place. When the series first launched, however, it filled a gap in the market that most publishers had simply ignored: Despite numerous mystery novels starring and promoted to boys, there were none geared toward girls. Media coverage at the time professed bafflement that there was even demand for a girl sleuth.
"How [Nancy Drew] crashed a Valhalla that had been rigidly restricted to the male of her species is a mystery even to her publishers," wrote a Fortune analyst in 1934. "Nancy Drew tops even Bomba, the most popular of modern male heroes."
With so many accomplished and ambitious women among the fans of the series, the reason seems clear: Young girls were just as interested in adventure as their male counterparts, they just needed to see that it could be an option for women.
The series evolved over time, through different editors and ghostwriters, to slowly shape the idea of Nancy we have today. The original sleuth, sketched by ghostwriter Mildred Wirt Benson, was risk-taking, outspoken, sometimes even sarcastic, and resistant to authority. The series later underwent a makeover that both expunged certain racially problematic notes and remade Nancy into a model of demure girlishness. It's pretty clear which Nancy inspired Clinton, who specified that she "liked the earlier ones better than the later ones."
Though she's come a long way since her days of devouring "every Nancy Drew book," she admits that one thing hasn't changed: Her love for mystery novels. "I'm a very devoted mystery reader," she said. Maureen Corrigan pointed out during the campaign that Clinton seems particularly devoted to reading domestic mysteries by and about women ― much like Nancy Drew. At BookExpo, she named several women authors, including Jacqueline Winspear and Louise Penny, as particular favorites.
Clinton, who said she often turns to books for "total distraction," hinted that escaping into these page-turners has been one post-election relaxation strategy.
"I've read a lot of mysteries," she said wryly, "and it was very comforting, because it was someone else's problem."
Before You Go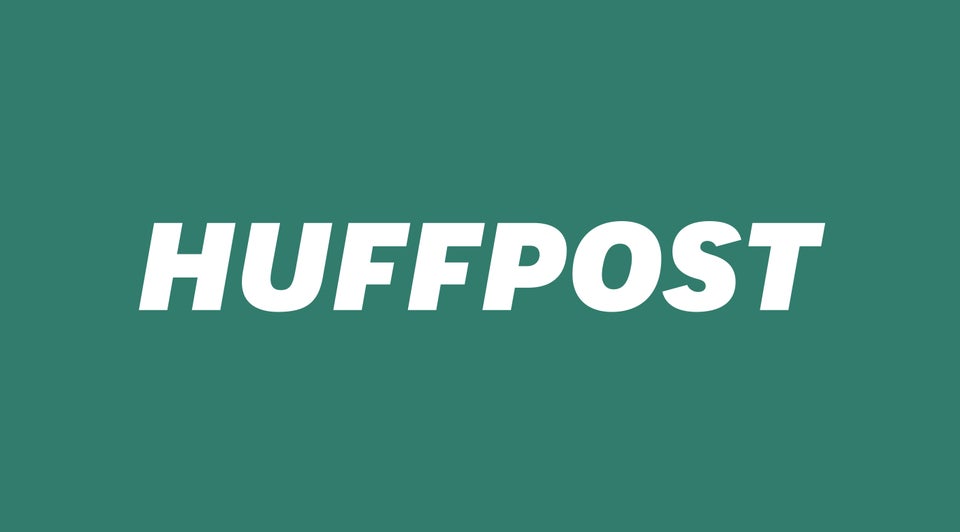 Hillary Clinton Was Every Woman
Popular in the Community