Hillary Clinton handily won the Nevada caucus Saturday, defeating Sen. Bernie Sanders (I-Vt.) in a crucial step on the way to the Democratic presidential nomination.
Nevada was seen as a contest in which Clinton could prove that she can beat Sanders by dominating among racial minorities. That's also the conventional wisdom on South Carolina, which holds its Democratic primary next Saturday.
"I am so, so thrilled and so grateful to all of my supporters out there," Clinton said during her victory celebration Saturday. "Some may have doubted us, but we never doubted each other."
Clinton distinguished herself from Sanders by arguing that while she's also angry about economic and racial inequality, she is the candidate with better solutions to address a broader range of problems.
"Americans are right to be angry, but we're also hungry for real solutions," she said. "In the campaign, you've heard a lot about Washington and Wall Street. We all want to get secret unaccountable money out of politics. That starts with appointing a new justice to the Supreme Court who will protect the right of every citizen to vote, not for every corporation to buy elections. ... The truth is, we aren't a single-issue country. We need more than a plan for the big banks, the middle class needs a raise and we need more jobs."
The former secretary of state's campaign was the first Democratic team to open field offices in the state last spring. In May, Clinton picked Nevada as the place to unveil her plan to reform the nation's immigration system, which includes pushing for a path to citizenship for undocumented immigrants and protecting them from deportation. Since then, she has held dozens of town hall meetings and organizing events across the state.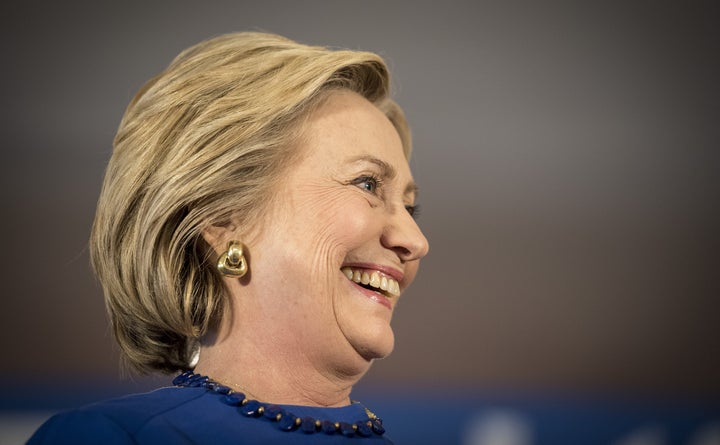 As polls showed a tightening race, Clinton's campaign had begun to set expectations for a possible Sanders upset in the Silver State.
"There's reasons to believe that Senator Sanders should fare well in a state like Nevada," Clinton press secretary Brian Fallon told MSNBC the day of the New Hampshire primary, which Sanders won by a landslide. "Obviously there's an important Hispanic element to the Democratic caucus-goer universe in Nevada, but it's still a state that is 80 percent white voters. You have a caucus-style format, and he'll have the momentum coming out of New Hampshire presumably, so there's a lot of reasons he should do well."
Clinton herself rejected that Nevada-so-white take after her campaign came under criticism for the messaging. She told the state's best-known politics reporter, Jon Ralston, that Nevada "was put into this early process because of diversity."
According to census data from 2014, about half of Nevada's population is non-white. Twenty-eight percent of its residents are Latino, 9 percent are African American and 8 percent are Asian American.
In the 2008 Democratic presidential caucus, Clinton won the popular vote over then-Sen. Barack Obama of Illinois, though he ultimately picked up more delegates because of how his supporters were distributed throughout the state. This time, Clinton's campaign worked to correct that mistake, pouring resources into rural areas beyond Las Vegas, where a majority of caucus-goers reside.
While Sanders' campaign didn't open field offices in the state or have staff on the ground until months after Clinton's, it quickly caught up. His campaign eventually had more paid staff on the ground than hers and spent significantly more on television ads. And in a major coup for the senator, the 60,000-strong Culinary Workers Union decided to remain neutral, robbing Clinton of the organizing muscle it had put behind Obama in 2008.
Two recent TV ads showcase the candidates' different approaches to winning over Nevadans. Sanders put out an ad highlighting how hard the state was hit by the 2008 financial crisis, pairing Nevadans talking about losing their homes with his usual message about taking on Wall Street, fighting income inequality and breaking up the big banks. Clinton's ad, in contrast, focused on a conversation she had with a young girl whose parents were at risk of being deported. She tells the 10-year-old that she will "do everything I can so you don't have to be scared."
Clinton's Latino supporters, like longtime labor leader and civil rights activist Dolores Huerta, criticized Sanders for voting against a bipartisan immigration reform bill in 2007, with some suggesting that his current immigration advocacy had come late. Sanders, in turn, emphasized Clinton's ties to Wall Street donors as he campaigned in Nevada, implying that she wouldn't be as strong an advocate for reforming the financial services sector.
The race between Sanders and Clinton now turns to South Carolina's Democratic primary on Feb. 27 and to the slew of states holding primaries and caucuses on March 1, otherwise known as "Super Tuesday."
Polls have consistently shown Clinton ahead of Sanders by a large margin in South Carolina, where more than half of the Democratic electorate is black. Before she just barely beat Sanders in Iowa, she told Palmetto State Democrats that they were one of her "first lines of defense." A big win for Clinton in South Carolina, combined with her Nevada victory, would help make her case that she is the more appealing candidate for a broader cross-section of Democratic voters.
Sanders could win the Colorado and Minnesota caucuses and the Massachusetts and Vermont primaries on March 1, though Clinton still looks like the favorite in Alabama, Arkansas, Georgia, Oklahoma, Tennessee, Texas and Virginia, which all hold primaries that day.
One problem for Sanders is that Clinton has built up a huge lead among superdelegates, the Democratic officials and officeholders who do not have to support their state's primary or caucus winner at the party's convention this summer. The Sanders campaign's philosophy is that in states where it can dominate among the voters, the superdelegates will feel obliged to honor the will of the grassroots. Either way, it's months until the convention.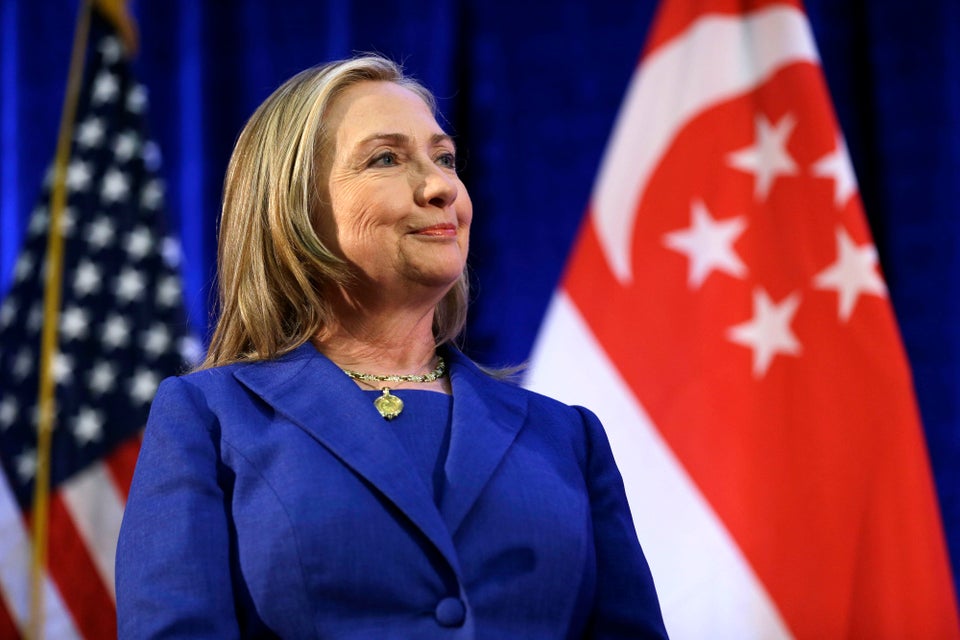 Hillary Clinton
Popular in the Community