Hillary Clinton returned to the birth of her political life on Wednesday night as she urged Americans to not stand down in the face of adversity.
"Coming here tonight wasn't the easiest for me," the Democratic presidential candidate said at a Children's Defense Fund "Beat The Odds" gala. "There have been a few times this past week that all I wanted to curl up with a good book, or our dogs, and never leave the house again."
Marian Wright Edelman, the group's president and founder, introduced Clinton, highlighting her role in history as the first woman to win the nomination of a major party, as well as her popular vote win over President-elect Donald Trump. Clinton worked for the Fund right after law school and often cited her time there in campaign speeches.
"She is our president for the people," Edelman said.
Clinton told the crowd that she knew many of them were deeply disappointed about the results of the Nov. 8 election.
"I know this isn't easy," she said. "I know that over the past week a lot of people have asked themselves whether America was the country we thought it was. The divisions laid bare by this election run deep. But please listen to me when I say this: America is worth it. Our children are worth it."
Clinton made an emotional point about her late mother, Dorothy Rodham, as a show of how far women can go.
"I dream of going up to her and sitting next to her and taking her in my arms and saying, 'Look, look at me and listen: You will survive,'" Clinton said. "'You will have a family of your own. Three children. And as hard as it might be to imagine, your daughter will grow up to be a United States senator, represent our country as secretary of state and win more than 62 million votes as president of the United States.'"
"No child should have to live with fear like that," Clinton said. "No child should be afraid to go to school because they're Latino or African-American or Muslim or because they have disability. We should protect our children and help them love themselves and love others."
The former secretary of state implored people to rise above the hatred.
"America is still the greatest country in the world," she said. "This is still the place where anyone can beat the odds. It's up to each and everyone of us to keep working to make America better and stronger and fairer."
Clinton hasn't appeared in public since her concession speech, though she did hold a call with top donors over the weekend. She said she blames FBI director James Comey for slowing the momentum of her candidacy days before the election when he sent a letter to Congress announcing the review of more emails.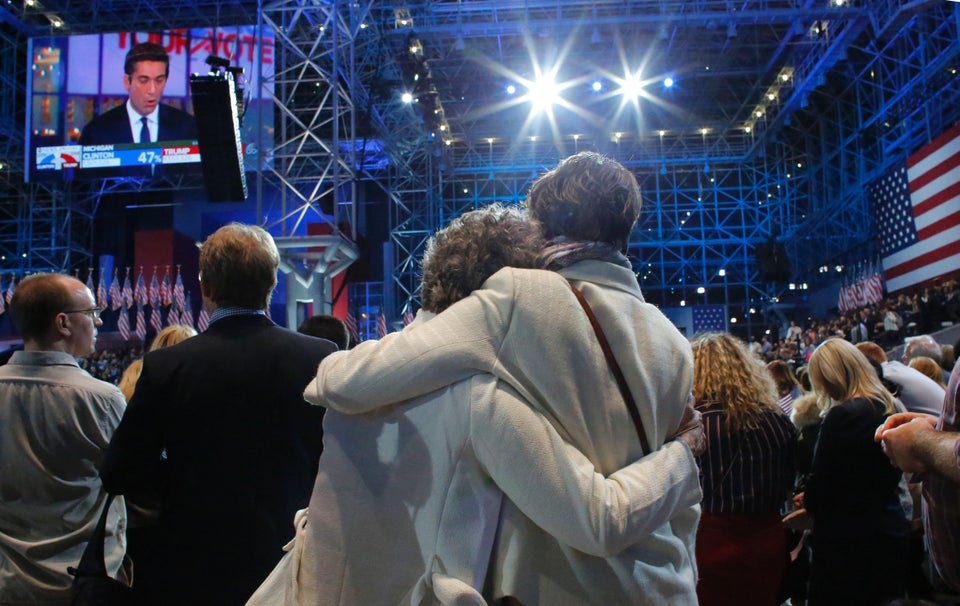 Clinton Supporters React After Election Loss
Popular in the Community