Hillary Clinton handily won New York's Democratic presidential primary on Tuesday, recapturing the state that twice elected her U.S. senator.
"Today you proved once again, there's no place like home," Clinton said to loud cheers at her victory rally in Times Square, where she was joined by her husband and daughter. "In this campaign, we've won in every region of the country. ... But this one's personal. New Yorkers, you've always had my back. And I've always tried to have yours."
Clinton's victory adds to her delegate lead and damages Sanders' claims that he can catch up to her. More importantly, it avoids what would have been an embarrassing loss that would have boosted her rival's momentum. 
"The race for the Democratic nomination is in the home stretch and victory is in sight," she added Tuesday night. 
Clinton had long led in the polls, although Sen. Bernie Sanders (I-Vt.), a Brooklyn native, refused to concede the state without a fight. The Clinton team recognized the symbolism of New York and knew what a loss would mean. She was campaigning in the state two weeks ago, even before Wisconsin's voters had gone to the polls.
Sanders attracted massive crowds across New York. More than 28,300 people turned out to see him in Brooklyn's Prospect Park on Sunday, according to his campaign, which called it his biggest rally to date. The state has a natural core of supporters for him, with a significant number of strong progressives who turned law professor Zephyr Teachout's 2014 primary challenge to Gov. Andrew Cuomo (D) into a real race.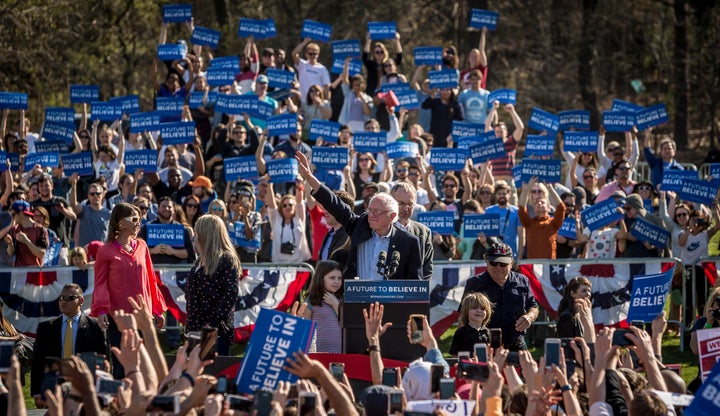 During last week's debate in Brooklyn, Sanders struggled to explain his vote to grant legal immunity to gun manufacturers, while Clinton continued to dodge calls to release transcripts of speeches she gave to Wall Street firms. Sanders also had to clarify comments that he didn't think Clinton was qualified to be president, presenting the former secretary of state with an opportunity to tout her qualifications.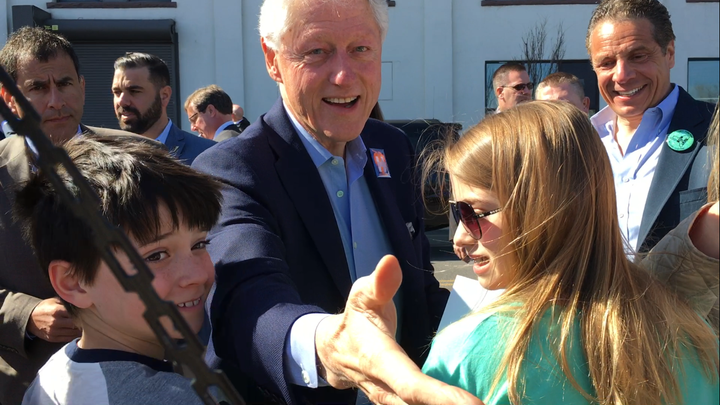 "We have an advantage in New York because we had Hillary here as our senator. We know how good she is," Cuomo told volunteers and other supporters at a phone-banking event in Buffalo on Monday. "We know what she brought back to New York and how she helped [the University at Buffalo] and small businesses all across upstate New York and focused on the economy." 
At times, it felt more like she was running for senator again, taking pages from the playbook of her 2000 and 2006 races, in which she won over skeptical voters by focusing obsessively on local concerns. Her campaign highlighted upstate initiatives she'd worked on as senator. Downstate, she focused on retail politicking more typical of a mayoral candidate. 
Over and over, Clinton's campaign reminded New York voters of what she'd done as senator, releasing ads highlighting some of those accomplishments. 
For her supporters, that message rang true.
"I'm here all the way from Jamestown," Carol Jones, 55, said at an organizing event in Buffalo on Monday, referring to a city about two hours away. "She knows where Jamestown is."
Jones said she would support Sanders if he became the Democratic nominee, but she wouldn't be happy about it. 
"I'm not going to be an enthusiastic supporter [of Sanders] because I don't believe in unicorns and fairy dust," she said. "It's yadda yadda yadda. ... There's no plan to get what he wants. There's no way it can happen. Not with the government the way it is. Hillary knows how to build those bridges, walk across the aisle and get it done."
Calling all HuffPost superfans!
Sign up for membership to become a founding member and help shape HuffPost's next chapter
BEFORE YOU GO
PHOTO GALLERY
Hillary Clinton