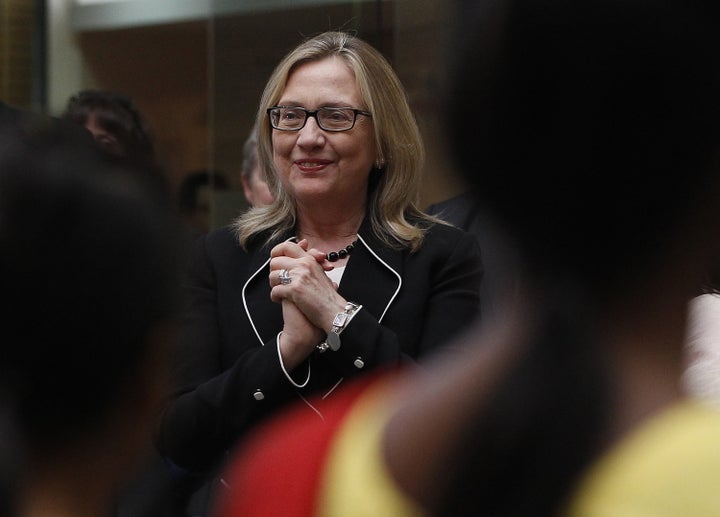 And now, a pic of Clinton without makeup -- and wearing glasses -- has set off another dose of Internet fervor.
Drudge Report and other websites posted a picture of Secretary Clinton "au naturel" on Monday, showing Clinton speaking in Bangladesh wearing black frame glasses and what seems to be no makeup (except for some little lip gloss in some of the photos). The Washington Post remarked that in the "refreshing" photo, Clinton "looked like a schoolgirl." (Fox News, on the other hand, says the secretary looks "tired and withdrawn" in the images.)
"I feel so relieved to be at the stage I'm at in my life right now. Because you know if I want to wear my glasses I'm wearing my glasses. If I want to wear my hair back I'm pulling my hair back. You know at some point it's just not something that deserves a lot of time and attention. And if others want to worry about it, I let them do the worrying for a change."
Just another reason why some fashion mavens love Hillary (and why we are firmly anti-scrunchie ban.)
See one of the alleged "no makeup" pics and more photos of Hillary's glasses moments from her recent travels in India and Bangladesh below.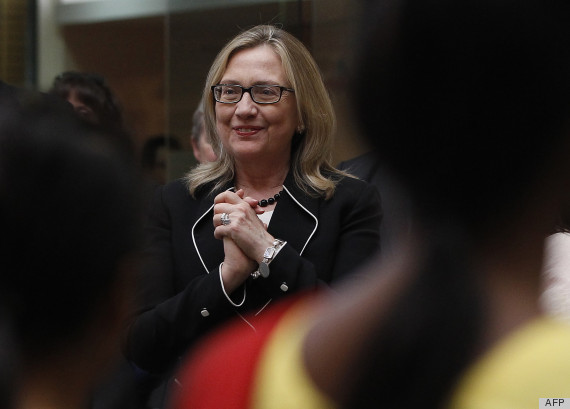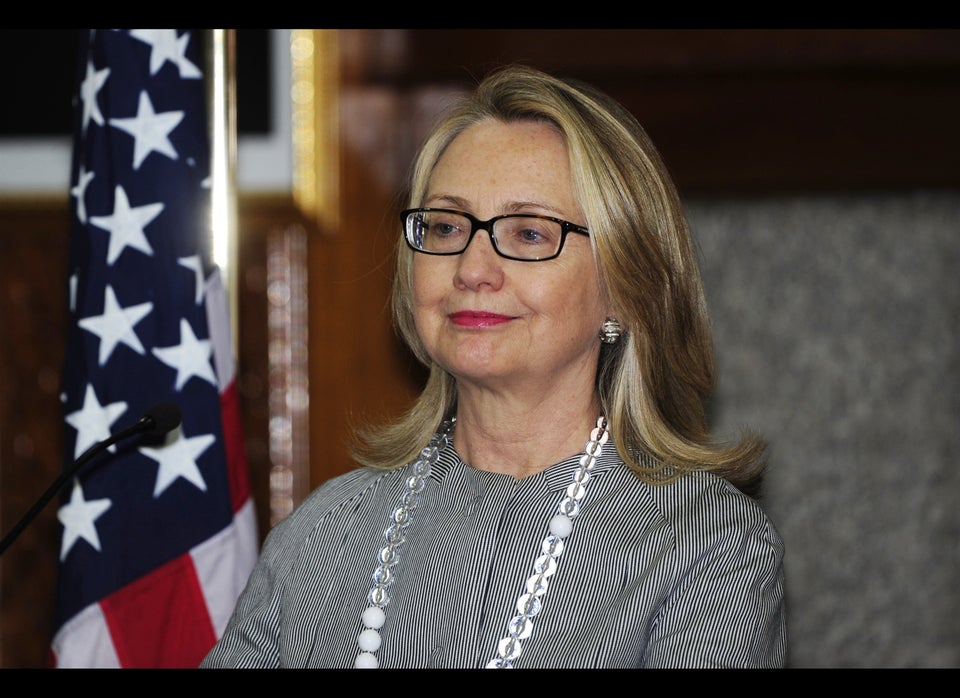 Hillary Clinton Travels In India and Bangladesh
Related