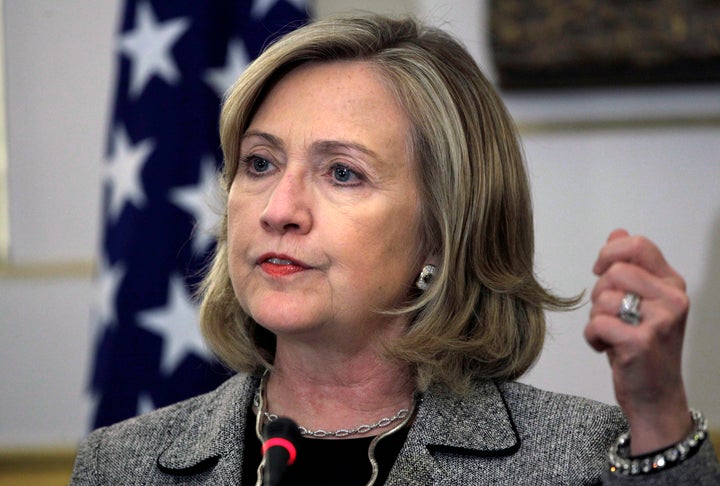 Secretary of State Hillary Clinton tells CNN's Wolf Blitzer in an interview set to air on Wednesday's edition of "The Situation Room" that she would not serve a second term in President Barack Obama's cabinet.
Executive Producer of CNN's "John King USA," Michelle Jaconi, relayed the news in a tweet on Wednesday afternoon. Here's an excerpt of the interview released by the network:
Q- If the president is reelected, do you want to serve a second term as secretary of state?

No

Q- Would you like to serve as secretary of defense?

No
In the exchange that follows, Clinton also signals she has no interest in serving as president or vice president of the United States. The indication should come as no surprise. Last year, she suggested her role in the Obama administration would be her "last public position."
Clinton reiterates the same outlook to Blitzer in the interview airing tonight. "I have no intention or any idea even of running again," she says. "I'm going to do the best I can at this job for the next two years."
As for what might lie ahead for Clinton in her post-political life, she predicted last year that she'd likely "go back to advocacy work, particularly on behalf of women" after serving in the Obama administration. She added that she would conduct that work on a global scale, explaining, "If you look at what is still happening to women in many parts of the world it is tragic and terrible."
Popular in the Community