Former secretary of state and potential 2016 presidential candidate Hillary Clinton had sharp words for President Barack Obama's foreign policy in an interview with The Atlantic's Jeffrey Goldberg, dismissing the president's "don't do stupid shit" foreign policy approach for not being "an organizing principle" worthy of "great nations."
In recent months, "Don't do stupid shit" has emerged as a common shorthand for Obama's foreign policy (which aims to be "interventionist and internationalist, but not isolationist or unilateral," as one aide told the Los Angeles Times). Clinton, however, believes the approach is not enough.
At one point, I mentioned the slogan President Obama recently coined to describe his foreign-policy doctrine: "Don't do stupid shit" (an expression often rendered as "Don't do stupid stuff" in less-than-private encounters).

This is what Clinton said about Obama's slogan: "Great nations need organizing principles, and 'Don't do stupid stuff' is not an organizing principle."

She softened the blow by noting that Obama was "trying to communicate to the American people that he's not going to do something crazy," but she repeatedly suggested that the U.S. sometimes appears to be withdrawing from the world stage.
Clinton also offered tough criticism of Obama's role in the Syria conflict. According to Clinton, the decision to not back moderate Syrian rebels in the early stages of the civil war opened the door for groups like the Islamic State, the militant group formerly known as ISIS, to emerge.
"The failure to help build up a credible fighting force of the people who were the originators of the protests against Assad—there were Islamists, there were secularists, there was everything in the middle—the failure to do that left a big vacuum, which the jihadists have now filled," Clinton said.
The former New York senator has previously pointed to the daylight between herself and the president on Syria. In a June interview with CNN, Clinton said she and other officials pressed Obama to arm the rebels fighting Syrian President Bashar al-Assad, but the White House ultimately rejected the plan. However, in that interview Clinton wouldn't say whether arming rebels would have prevented the rise of extremist groups elsewhere.
"It's very difficult, in retrospect, to say that would have prevented this," she said
Before You Go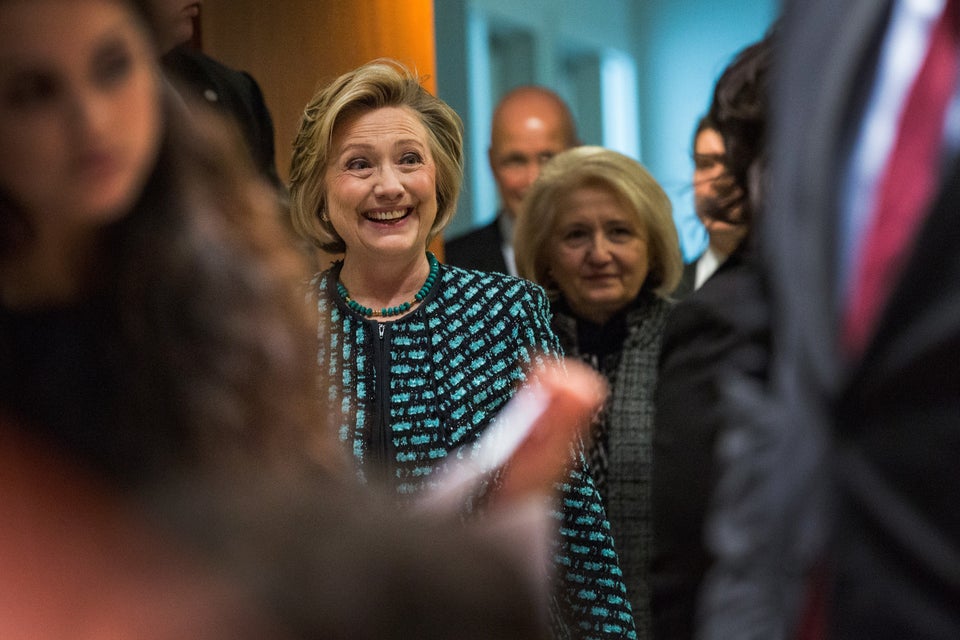 Hillary Clinton
Popular in the Community