Hillary Clinton and Oscar de la Renta go way back. Throughout the years, she's worn his designs for landmark events and presented him with various honors. So who better to kickstart his brand new fashion exhibition than Hillz herself?
The former secretary of state hosted a private grand-opening reception at The William J. Clinton Presidential Center last night to celebrate Oscar's new exhibit, "Oscar de la Renta: American Icon." Joined by husband Bill Clinton, daughter Chelsea Clinton and Vogue's Anna Wintour, Hillary welcomed the fashion designer wearing -- what else? -- one of her pantsuits. But she didn't take this opportunity to poke fun at her signature style yet again. Instead, she kept the focus on the man of the hour.
"Oscar has really treated first ladies such as myself and Nancy Reagan and Laura Bush with such great support," she said. "And sometimes, as Chelsea knows, he's even dressed our daughters."
Perhaps one of her most famous looks by the designer is the teal pansuit she wore as she was sworn in as a senator in 2001. That along with her inaugural ball gown in 1997 and the elegant dress from her 1998 Vogue cover make it quite obvious why Oscar and Hillary get along so swimmingly. It also doesn't hurt that the politico can make the stoic Anna Wintour crack a smile.
You can see the exhibition, which features 30 of Oscar de la Renta's designs, until Dec. 1 at The William J. Clinton Presidential Center. Check out the photos from last night's ceremony as well as a few of our favorite Oscar looks below.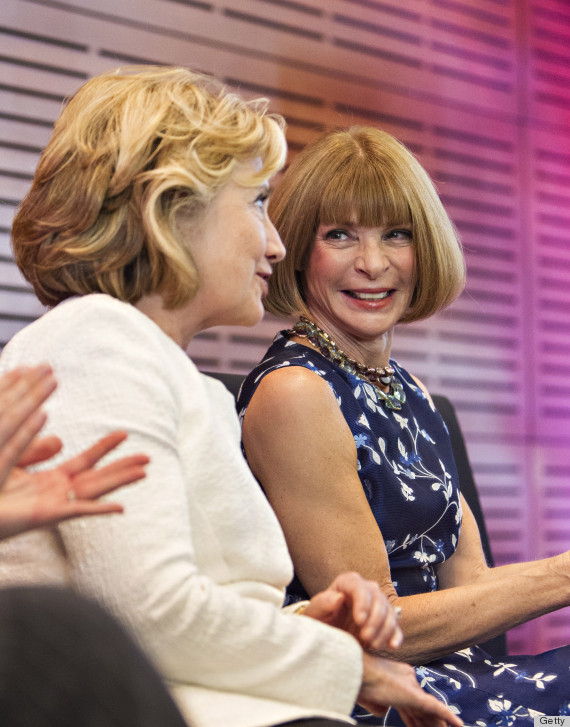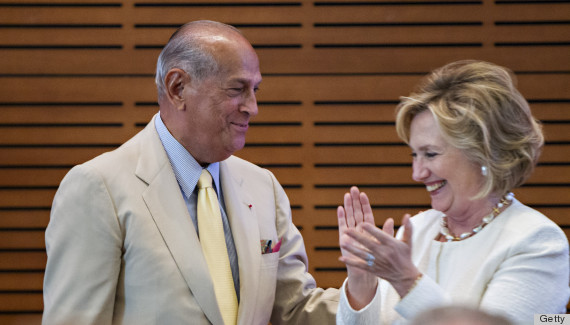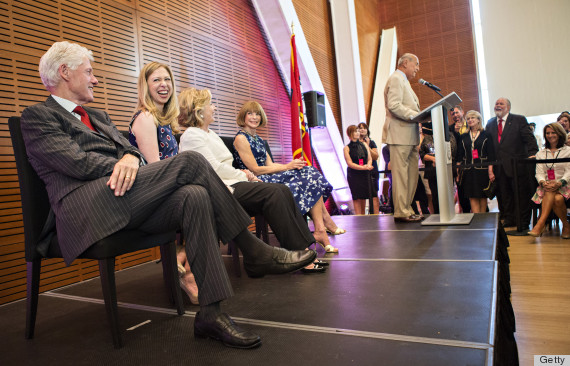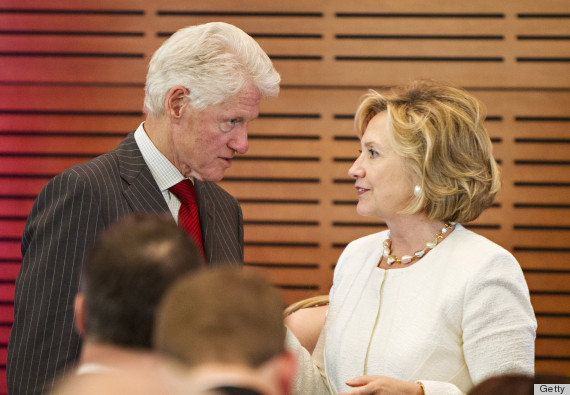 Some of Hillary's most iconic Oscar de la Renta moments: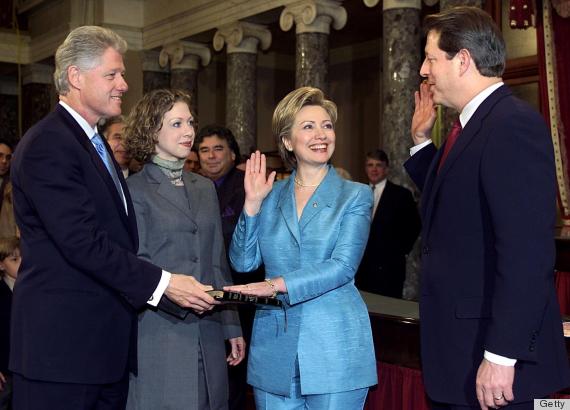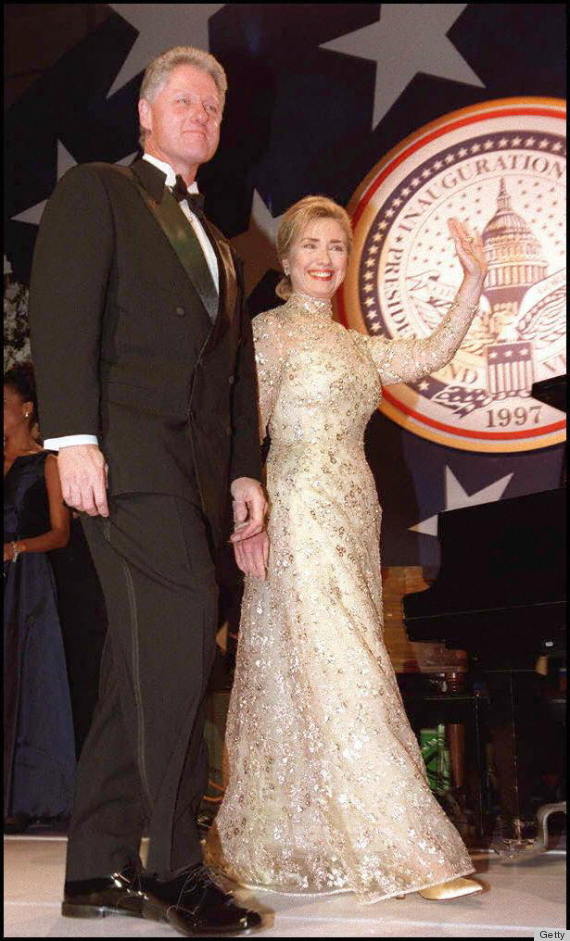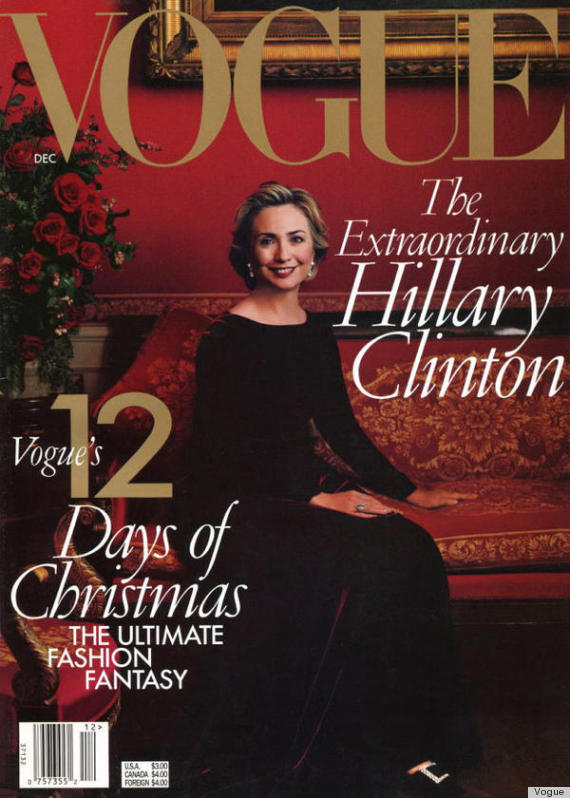 See more of Hillary's style: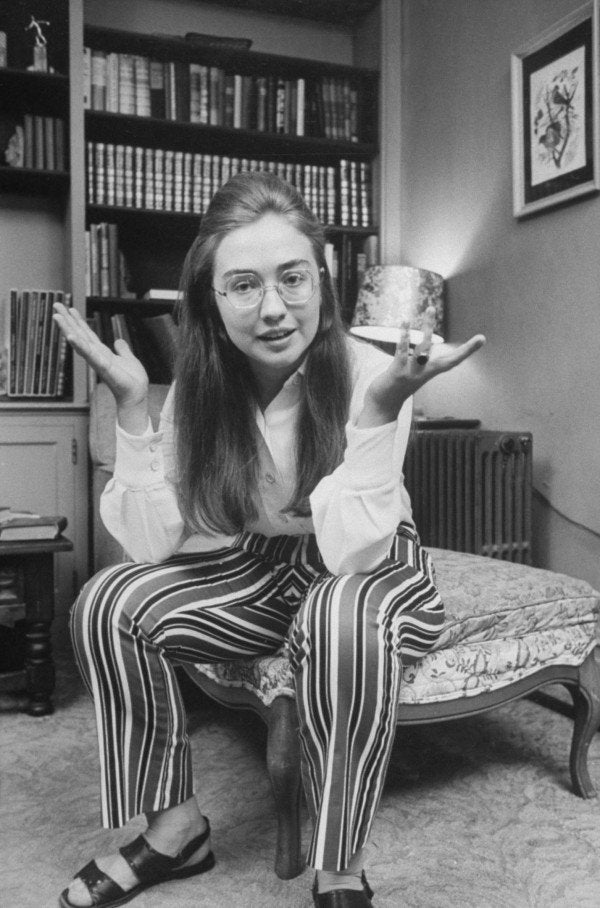 Hillary Clinton's Style Evolution