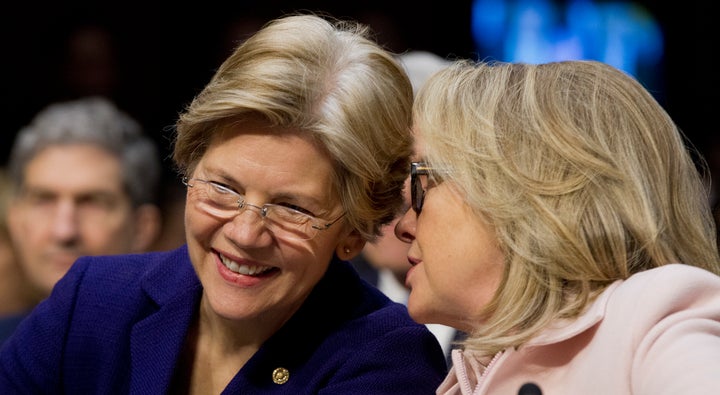 WASHINGTON -- Democratic primary voters still prefer former Secretary of State Hillary Clinton, even when they're given the option of picking a fantasy candidate like Sen. Elizabeth Warren (Mass.) instead.
That's the takeaway from a new poll conducted by the liberal-leaning Public Policy Polling that was released on Tuesday. When the polling firm threw a bunch of names into the mix of primary candidates -- such as Warren, former Vice President Al Gore, former Democratic presidential nominee Michael Dukakis and Secretary of State John Kerry -- Democratic voters stuck with Clinton.
Warren, Gore, Kerry and Dukakis are not actually running, but their names have been tossed out -- sometimes jokingly -- as an expression of some Democrats' desire to add more intrigue and Clinton alternatives to the primary contest. In a head to head matchup, Clinton leads Warren 58 percent to 28 percent, with 14 percent undecided. However, the Massachusetts senator still faces elatively low name recognition. Fifty-one percent of respondents had a favorable view of Warren and 18 percent had an unfavorable view, but 31 percent were unsure.
Clinton holds much larger leads against Kerry and Gore.
The one figure in the poll who isn't currently running but may shake things up is Vice President Joe Biden, who is rumored to be close to making a decision about whether he will enter the race. The PPP poll finds Clinton leading Biden 51 percent to 38 percent in a head to head matchup. And, in an overall survey that adds Biden to the current Democratic primary field, Clinton earns 42 percent to Biden's 20 percent, with Sen. Bernie Sanders (I-Vt.) taking second place with 24 percent.
However, as PPP notes, Biden voters tend to pick Clinton, rather than Sanders, as their second choice -- illustrating that a run by the vice president could end up helping Sanders, a self-identified democratic socialist, by splitting the vote of Democrats who are looking for more of a centrist, establishment figure. If Biden doesn't get into the race, Clinton leads Sanders 51 percent to 28 percent.
With all of the candidates, including the fantasy ones, thrown into the field, Clinton still gets 37 percent to Sanders' 19 percent and Warren's 11 percent. Even combining their support, Clinton would lead them 37-30.
The PPP poll surveyed 551 Democratic primary voters between Oct. 1 and 4 and has a margin of error of 4.2 percent. Read the full results of the poll here.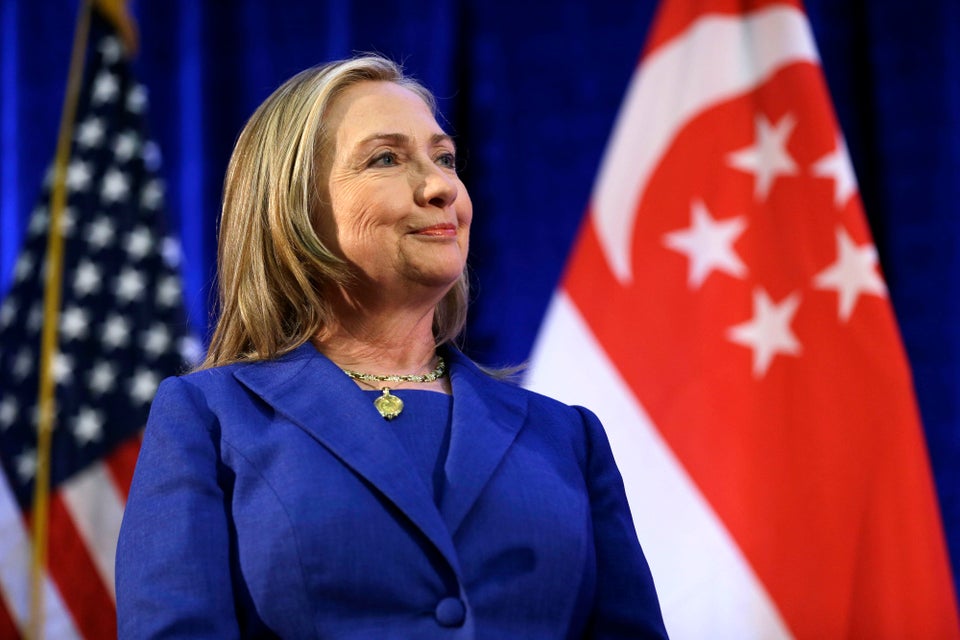 Hillary Clinton
Popular in the Community