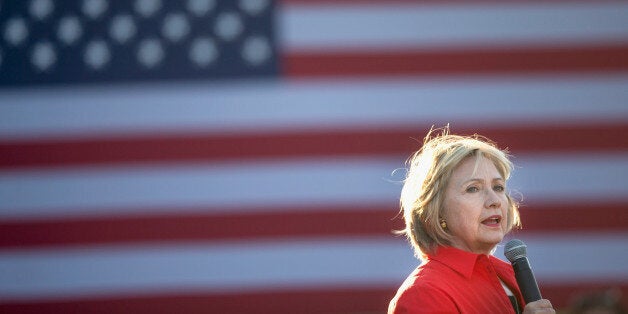 As a young Palestinian girl growing up in a patriarchal society, your speeches about women's rights inspired me to imagine a world where gender equality could exist. As first lady, you famously declared, "Women's rights are human rights." That's something I strongly believe, too.
That's why I was surprised to read your article in The Forward. I was surprised because when you chose to speak about my homeland, not once did you mention Israel's human rights violations against Palestinian women and children. Even worse, you described us as lurking terrorists motivated only by "incitement," as if the Israeli military occupation does not exist.
I am not a terrorist. I do not believe in the use of violence. I am a young Palestinian woman who grew up under occupation and is trying to better my life through education. It has not been easy. Starting at the age of five, I had to pass through Israeli military checkpoints to go to school. I was searched and humiliated on a daily basis, along with my parents and sisters. One day soldiers released dogs to chase after us. They shot their guns at us. I could have been killed, as many Palestinians are, for no reason. I could have been Hadeel Salah al-Hashlamun, the 18-year-old woman and college student who Israeli soldiers killed at a checkpoint in September.
There are millions of women and girls like me. What about us? According to your article, we do not exist. We are invisible, like women have been treated throughout history.
Did you know that half of Palestinians are women and girls? Did you know that like our brothers, we also live under military occupation, and that Israeli settlers steal our land? Did you know that pregnant women rushing to the hospital have been stopped at checkpoints and have given birth there? Did you know about Isra' Abed, the young Palestinian mother who posed no threat but was gunned down by Israeli police in Afula? Did you know about Mohammed Abu Khdeir, the Palestinian child who was kidnapped and burned alive last year by Israeli settlers? Did you know that the Israeli army killed 17 Palestinian children in the last month just for throwing stones, or for nothing at all?
You did not mention any of these things in your article. But I'm sure you know these things. You were the secretary of state and talk about getting the cease-fire in Gaza. I'm sure you know these things, but you chose to remain silent about them. Maybe that's good politics here in America, but it means pretending that people like me do not exist.
Secretary Clinton, you have been an inspiration for women and girls around the world. My own dream is to become a human rights and peace activist, but your article left me deeply frustrated. I know you can be better. Please do not forget us again.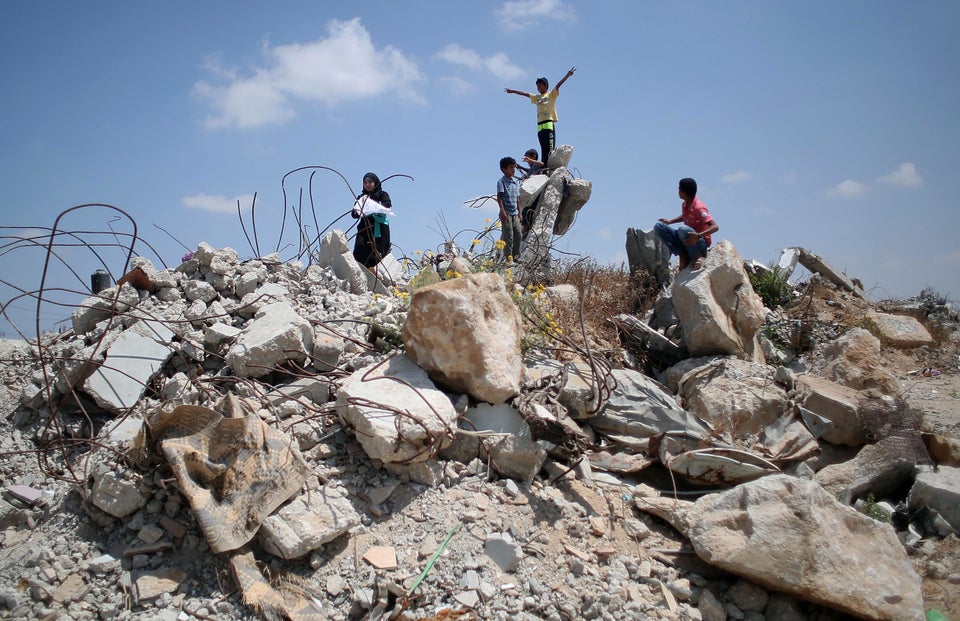 Gaza War Anniversary Photos
Related
Popular in the Community