Hillary Clinton is collaborating with Steven Spielberg's Amblin Television for a TV adaptation of a book about activists' fight to ratify the Constitution's 19th Amendment ― women's right to vote.
The project ― either a limited series or a TV movie ― will be based on journalist Elaine Weiss' The Woman's Hour: The Great Fight to Win the Vote, published in March. Clinton will be executive producer, according to The Hollywood Reporter.
"Elaine Weiss' unforgettable book" is "an inspiration for everyone, young and old, male and female, in these perilous times," Clinton said in a statement to The Hollywood Reporter. "So much could have gone wrong, but these American women would not take no for an answer: their triumph is our legacy to guard and emulate."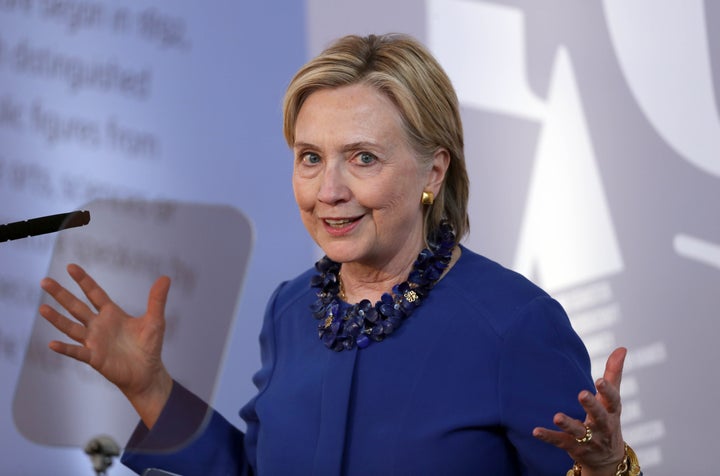 Clinton also tweeted about her involvement in the project, saying she was "delighted to have a hand" in telling the stories of those who fought for women's suffrage.
The critically acclaimed book tells a richly reported story of the fight to ratify the 19th Amendment after Congress passed it in 1919. It's "an inspiring story of activists winning their own freedom in one of the last campaigns forged in the shadow of the Civil War, and the beginning of the great twentieth-century battles for civil rights," the book summary says.
A New York Times review explains why the book offers "several timely reminders": "How history-altering legislation comes about after much nitty-gritty, unglamorous fieldwork; of how tenuous the progress toward true equality under the law really is; of how social and legal changes that in retrospect seem inevitable were hardly considered such at the time (indeed, even after the 19th Amendment passed, its ratification was contested repeatedly)."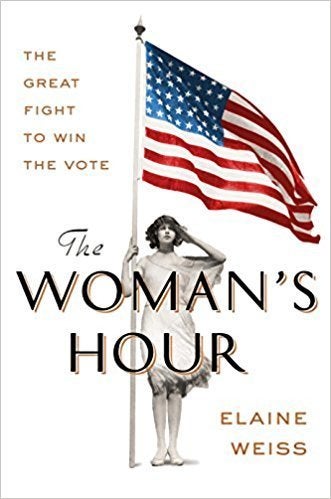 Amblin plans to shop the project as a TV movie or a limited series to premium cable channels like HBO and Showtime, and to streaming platforms like Netflix and Amazon.
Clinton has reportedly been a champion of the book since it was published and is the reason it's being eyed for television, according to The Hollywood Reporter. Clinton called her attorney and met with Weiss after reading the book. Then she took it to Spielberg, who brought in Amblin TV.
Amblin TV co-presidents Darryl Frank and Justin Falvey, as well as Weiss, are also executive producers. A writer for the TV version hasn't been hired yet, but Clinton is expected to be actively involved with the search and selection. 
This article has been updated with a tweet from Clinton. 
BEFORE YOU GO
PHOTO GALLERY
Never-Before-Seen Photos Of Hillary Clinton