There's no denying that social media plays a crucial part in a presidential campaign. Instagram, Twitter and Facebook are flooded with posts from candidates and their supporters over the course of the race. It's less common, however, to find a presidential candidate cruising the DIY hack haven that is Pinterest.
All political beliefs aside, Clinton's Pinterest account is chock-full of silly, surprising items pinned by one of her social media savvy staffers Clinton herself -- and they are pretty eye-opening.
As expected, many of the pins are promotional and pointed toward her campaign, but a little bit of digging uncovered some other, more fun pins (spiked sweet tea anyone?).
Check out 12 of our favorite pins from Clinton's account below.
1. She likes chocolate chip cookies.
4. She understands what the most important debate-watching necessity really is.
5. She won a Grammy, for goodness sake.
6. She supports Comic Con.
7. She quotes queen Beyoncé.
8. She pins some AMAZING throwback photos.
9. Like, seriously amazing.
10. Her "breakfast of champions" includes bacon (yes, in the shape of an H).
11. She knows what the most important part of a dinner party is.
12. And, she knows how to put together a killer Halloween costume.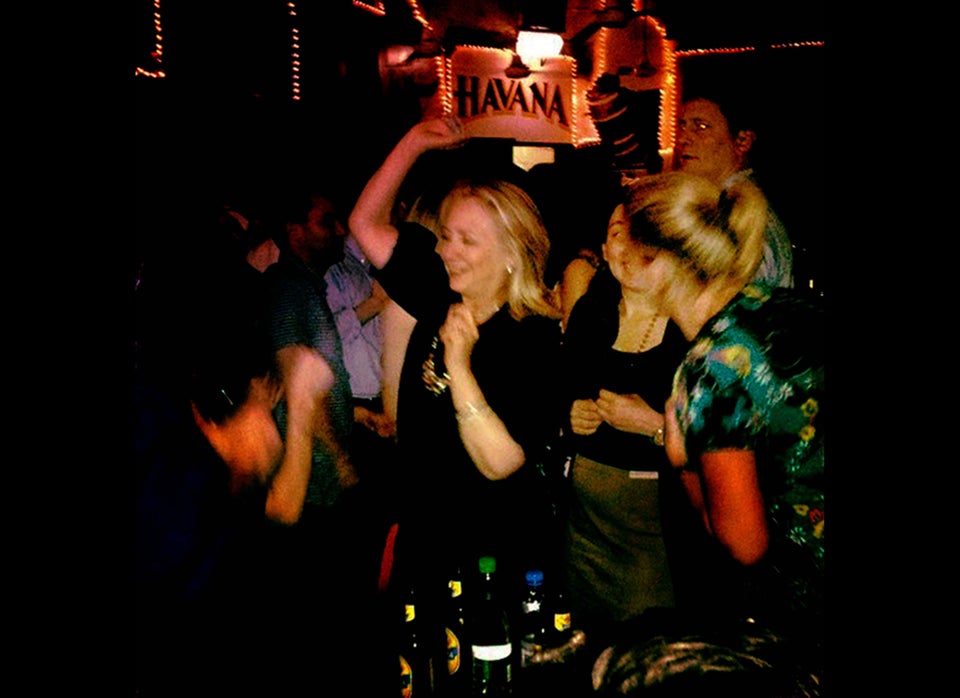 Awesome Photos Of Hillary Clinton