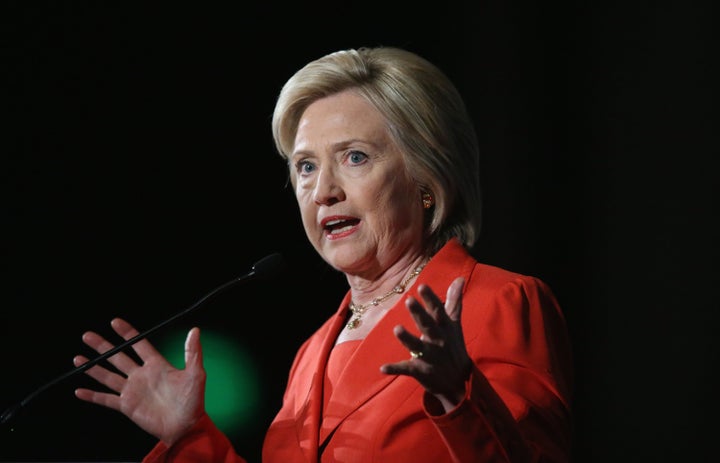 "I think it is unfortunate that Planned Parenthood has been the object of such a concerted attack for so many years," the Democratic presidential candidate said at a campaign event in Greenville, South Carolina. "And it's really an attack against a woman's right to choose, to make the most personal, difficult decisions that any woman would face, based on her faith and the medical advice that she's given."
An anti-abortion group called the Center for Medical Progress created a fake tissue procurement company in order to trick Planned Parenthood doctors into meeting with them to discuss the donation of fetal body parts for science. Undercover actors filmed Planned Parenthood staffers discussing reimbursement for tissue specimens and explaining how doctors would carefully perform an abortion to preserve the fetal organs.
Anti-abortion activists and Republicans in Congress believe the heavily edited videos show Planned Parenthood illegally selling fetal tissue after abortions, and they have called for a federal investigation into the family planning provider. Planned Parenthood, meanwhile, says the videos are misleading, and that what they actually show are doctors discussing the legal, not-for-profit donation of tissue for the purposes of medical research.
Cecile Richards, the president of Planned Parenthood, apologized for the callous-sounding tone of the staffers filmed in the videos, but maintained that the videos did not show her organization doing anything illegal.
The founder of the Center for Medical Progress, David Daleiden, previously worked for the anti-abortion group Live Action, which has been secretly filming Planned Parenthood for years in an attempt to catch its staffers performing illegal activities.
While previous "sting" videos did not lead to any legal action against Planned Parenthood, the new videos have prompted Republicans in Congress, including presidential candidates Rand Paul (R-Ky.) and Ted Cruz (R-Texas), to escalate their efforts to strip federal family planning funding from the nation's largest provider.
Clinton defended Planned Parenthood, saying it "remains a very important part of the whole healthcare delivery system, particularly, but not exclusively, for poor women."
But Clinton also acknowledged she does not know the specifics of this particular case.
"I don't have all the facts," she said, "but Planned Parenthood has apologized for the insensitivity of the employee that was taped, and they will continue to answer questions from Congress and others."
Popular in the Community