CNN's moderators didn't ask the candidates any questions about Planned Parenthood or abortion access during the two-hour debate. But Clinton took the opportunity to mention the provider when she was asked whether it would be possible to advance paid family leave through Congress, while Republicans are -- ostensibly -- concerned about new forms of government intervention.
"When people say that, it's always the Republicans or their sympathizers who say you can't have paid leave, you can't provide health care," she said. "They don't mind having big government to interfere with a woman's right to choose and to try to take down Planned Parenthood. They're fine with big government when it comes to that. I'm sick of it! You know, we can do these things."
She was also the last candidate to mention Planned Parenthood, as no candidate mentioned the political attacks the provider has faced in the closing statements. This was in contrast to the two Republican primary debates that have taken place thus far, in which Planned Parenthood was frequently brought up as a vehicle to criticize abortion access.
Planned Parenthood announced earlier Tuesday that it would cease accepting reimbursements for the cost of donating tissue from abortions for medical research. The move came after anti-abortion activists and conservatives seized on sting videos of Planned Parenthood staff members discussing the tissue donations to accuse the provider of profiting from the practice.
For the latest updates on tonight's debate, visit our liveblog.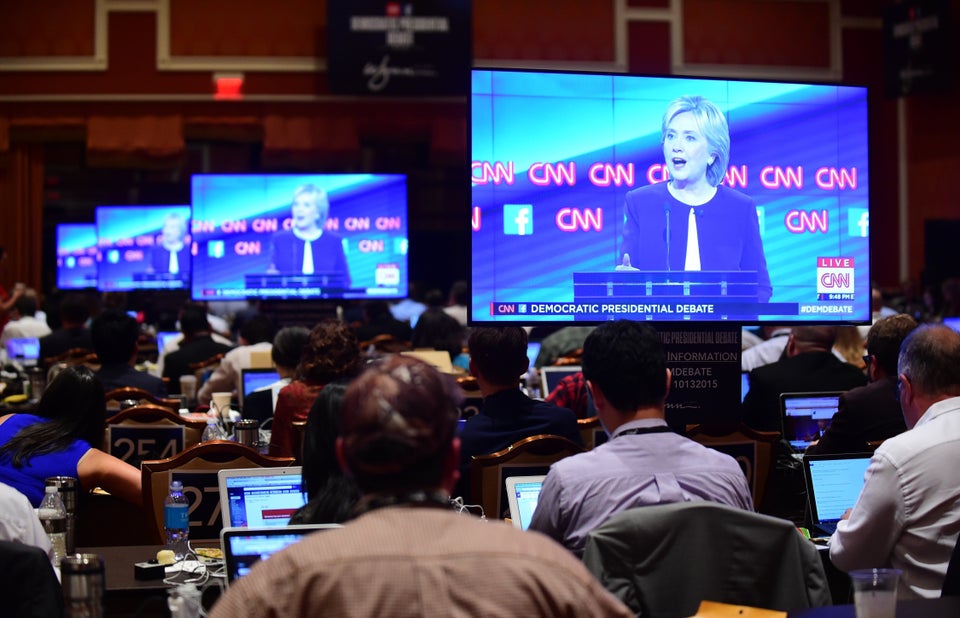 Democratic Debate 2016
Popular in the Community