WASHINGTON -- Planned Parenthood's political arm said Thursday that it would back former Secretary of State Hillary Clinton in the election, marking its first-ever endorsement in a presidential primary.
"No other candidate in our nation's history has demonstrated such a strong commitment to women or such a clear record on behalf of women's health and rights," said Cecile Richards, the president of the Planned Parenthood Action Fund, in a written announcement. 
"Let's be clear -- reproductive rights and health are on the ballot in 2016," Richards said. "It is unthinkable that our daughters and granddaughters would have fewer rights than my generation did, yet every single GOP candidate for president wants to erase decades of progress for women -- pledging to cut access to Planned Parenthood, ban safe, legal abortion, and block health insurance coverage for birth control." 
The group said it would formally announce the endorsement in Manchester, New Hampshire on Sunday, at the same event in which it kicks off its 2016 electoral program. Planned Parenthood has said it plans to spend at least $20 million in the upcoming election cycle, targeting key battleground states.
The organization made its first presidential endorsement in support of John Kerry in 2004 and endorsed President Barack Obama in 2008 and 2012. Planned Parenthood's decision to declare a preference in the Democratic primary, rather than wait to endorse the Democrats' nominee later this year, reflects an increased sense of urgency in the battle over reproductive rights.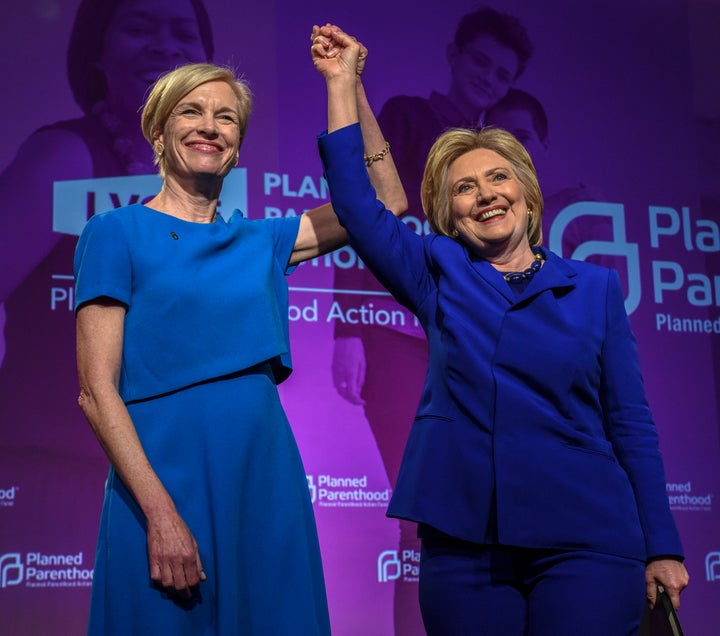 Planned Parenthood has faced unprecedented attacks on its state and federal funding after the release last summer of a series of sting videos produced by an anti-abortion group, which claimed to show the health provider engaging in the sale of fetal parts. (Planned Parenthood says that it donated, but did not sell, fetal tissue for medical research, which the law allows.) Federal and state investigations have turned up no evidence so far that Planned Parenthood did anything illegal, but multiple states have still attempted to cut off funds that help the organization provide cancer screenings, contraceptives and STI tests and treatment to low-income patients.
Reproductive rights are already a major issue in the presidential race and are likely to be even more decisive as the election nears and Republicans attempt to maintain their scrutiny of the organization. A special committee in the House was set up last year to investigate Planned Parenthood even after multiple other congressional committees failed to find any evidence of wrongdoing on the provider's part. To top it off, the Supreme Court will rule by late June in a major abortion case that threatens to close a slew of clinics nationwide.
Clinton said Thursday that Planned Parenthood's "patients, providers, and advocates across the country are a crucial line of defense against the dangerous agenda being advanced by every Republican candidate for president."
"We need a president who has what it takes to stop Republicans from defunding Planned Parenthood and taking away a woman's right to basic health care," she said in a statement. "I've fought for women and families my entire life, and I refuse to let anyone rip away the progress we've made ... I will fight to ensure access to reproductive health care regardless of income, national origin, race, or ZIP code."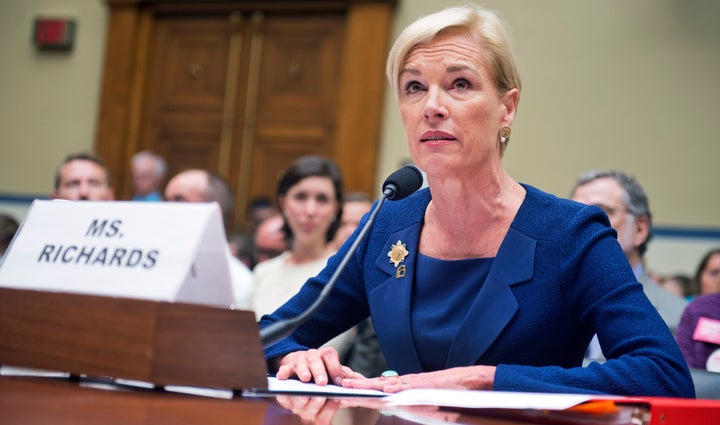 In its press release endorsing Clinton, Planned Parenthood said she has been in its corner "more than any other presidential candidate." The group highlighted Clinton's sponsorship of legislation to expand and protect reproductive health care access and to pass an equal pay bill as a New York senator; her attempt to reform the nation's health care system as first lady; her involvement with the National Campaign to Prevent Teen and Unplanned Pregnancy; her support for the Affordable Care Act and her effort in the Senate to make emergency contraception available without a prescription.
Clinton's two rivals for the nomination, Sen. Bernie Sanders (I-Vt.) and former Maryland Gov. Martin O'Malley (D), both share her support for reproductive rights. But Clinton has been the only one to repeatedly bring up abortion and Planned Parenthood during the Democrats' first three debates.
In contrast, nearly every Republican presidential candidate wants to ban abortion. Leading contenders like Sens. Ted Cruz (Texas) and Marco Rubio (Fla.) oppose making exceptions for victims of rape and incest, a position that is significantly more extreme than those of previous GOP presidential nominees. Just 19 percent of Americans believe abortion should be illegal in all circumstances, according to Gallup.
PHOTO GALLERY
18 Distressing Things The GOP Has Said About Planned Parenthood
REAL LIFE. REAL NEWS. REAL VOICES.
Help us tell more of the stories that matter from voices that too often remain unheard.