WASHINGTON -- Hillary Clinton's first speech since she won a majority of pledged delegates in the Democratic presidential race included remarks about how abortion relates to other issues. That's groundbreaking for a presidential candidate.
"For too long, issues like these have been dismissed by many as 'women's issues' – as though that somehow makes them less worthy, secondary," Clinton said. "Well, yes, these are women's issues. They're also family issues. They're economic issues. They're justice issues. They're fundamental to our country and our future."
Then, she noted that reproductive rights are inextricable from other progressive priorities, like raising the minimum wage, passing comprehensive immigration reform and equal pay laws, preventing gun violence and challenging systemic racism.
"All the issues we're talking about today are connected," she said. "They intersect. And that's why I'm grateful to the reproductive justice leaders in this room and across America. Because you know that all those issues go straight to that fundamental question: whether we believe women and families of all races and backgrounds and income levels deserve an equal shot in life."
Clinton's speech was a powerful reminder that the concept of "choice" is hollow for low-income people who may not actually have a choice when it comes to terminating their pregnancies because they can't afford an abortion.
"Let's repeal laws like the Hyde Amendment that make it nearly impossible for low-income women -- disproportionately women of color -- to exercise their full reproductive rights," she said.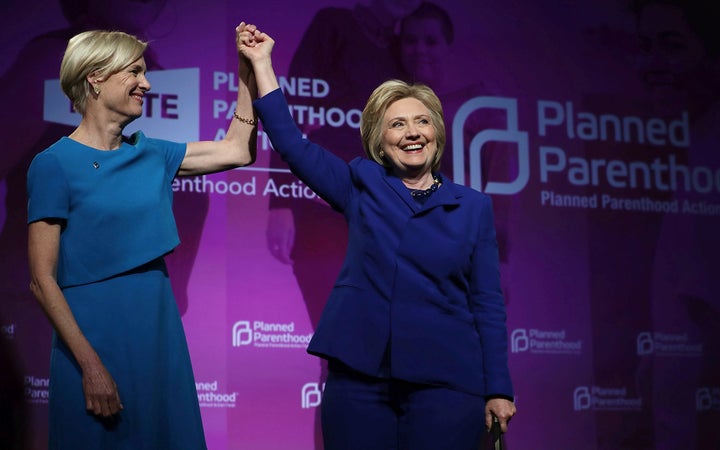 The Democratic Party platform advocated for access to abortion "regardless of ability to pay" in 2012, but reproductive justice advocates have had trouble convincing Democrats to expend the political capital necessary to push for the Hyde Amendment's repeal in a Republican-controlled Congress.
Clinton also noted the hypocrisy of Republicans who would simultaneously force pregnancy upon women who do not want to remain pregnant while opposing guaranteed paid family leave and policies that would help reduce unintended pregnancy in the first place. The United States is the only developed country in the world that does not guarantee some period of paid family leave for new parents.
"Have you ever noticed that the same politicians who are against sex education, birth control and safe and legal abortion are also against policies that would make it easier to raise a child -- like paid family leave?" she asked.
A large portion of Clinton's speech was dedicated to attacking the GOP's presumptive nominee, Donald Trump, for his misogyny and for his promise to defund Planned Parenthood and appoint Supreme Court justices who would support overturning Roe v. Wade, the landmark decision that legalized abortion.
But what may ultimately be more significant is that Clinton showed how a high-level, mainstream Democrat can unapologetically explain why repealing the Hyde Amendment matters, even when Republicans will inevitably attack her for supporting "taxpayer-funded abortion" in the general election.
Before You Go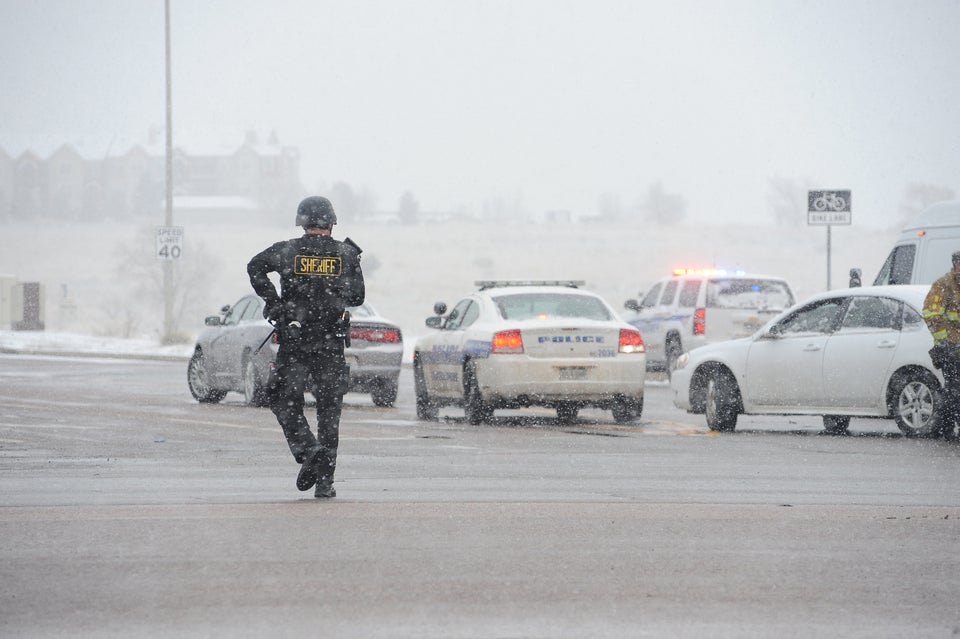 Planned Parenthood Shooting
Popular in the Community