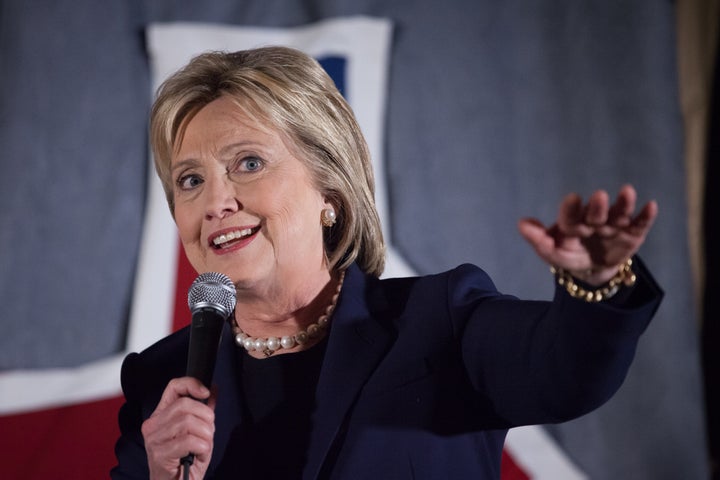 Hillary Clinton promised on Friday that she would not cut Social Security benefits, winning praise from progressive groups that had pressured her to take such a stance -- but drawing questions from Sen. Bernie Sanders (I-Vt.), who challenged her commitment to the issue.
"I won't cut Social Security," Clinton wrote in an initialed tweet that included a link to her campaign website's Social Security page. "As always, I'll defend it, & I'll expand it. Enough false innuendos."
The post was a response to something Sanders had tweeted earlier in the day, when he urged Clinton to "join me in saying loudly and clearly that we will never cut Social Security."
But Clinton's pledge clearly was also aimed at national progressive groups that publicly had demanded greater clarity from the presidential hopeful on the matter. Earlier on Friday, Social Security Works and the Progressive Change Campaign Committee, neither of which have endorsed a candidate in the Democratic race, expressed dissatisfaction with language on the Clinton campaign website and with a campaign aide's assurances that Clinton had "no plans to cut Social Security, and in fact, has a plan to expand benefits." The groups argued that this left leeway for her to agree to certain benefit cuts.
Clinton previously had stated that she planned to increase benefits, particularly for vulnerable beneficiaries, but progressive groups worried she might be willing to strike a so-called grand bargain on fiscal policy that increased benefits for some poorer Americans as it cut middle-class benefits.
Those organizations praised Clinton's Twitter comment as the kind of airtight commitment they were seeking.
"Today, Hillary Clinton clarified her position that she, like Bernie Sanders, will oppose all Social Security benefits cuts, including, of course, raising the retirement age which is an across the board benefit cut," said Nancy Altman, president of Social Security Works. "Expanding, not cutting, Social Security is profoundly wise policy and what an overwhelming majority of Americans want."
"Expanding, not cutting, Social Security is profoundly wise policy and what an overwhelming majority of Americans want."
The PCCC said members of its group and Social Security Works had helped secure Clinton's declaration by pressing the candidate to clarify her stance. The organization, which claims it has 1 million members, had been collecting signatures online from people wanting Clinton to rule out any Social Security benefit cuts, and had announced an advertising campaign asking Clinton to do the same.
"This is a huge victory for American seniors," said PCCC co-founder Stephanie Taylor. "Today, after thousands of Progressive Change Campaign Committee and Social Security Works members took action -- Hillary Clinton took cuts to Social Security off the table. Now, we can finally move to the conversation we should be having in a Democratic primary: how to best expand Social Security."
Democracy for America, an online progressive heavyweight that has endorsed Sanders in the primary, also praised Clinton's Twitter pledge. The group, which claims over 1 million members, had used Twitter in the past to ask Clinton to rule out Social Security cuts -- and took to the medium again on Friday night to thank her for doing so.
Sanders, however, was less sanguine in his reaction. He demanded more details from the Clinton campaign about its plans for the popular social insurance program.
"We're glad that, for the first time, Secretary Clinton has indicated that she will join me in expanding Social Security benefits," Sanders said in a statement, not acknowledging that Clinton previously had professed support for expanding benefits. "But we need more clarity."
Sanders went on to list a series of policy options he believes will fix the program -- ones that he has embraced but that Clinton apparently has yet to adopt -- including lifting the cap on earnings that are subject to Social Security payroll taxes.
"Is she prepared to scrap the cap on payroll taxes?" Sanders asked. "Is she prepared to support legislation that I have offered that would both expand Social Security benefits and extend the solvency of Social Security for the next 58 years as a result of lifting the cap on taxable income on people who earn more than $250,000 a year? I hope so but we're still not sure."
"Hillary understands that there is no way to accomplish that goal without asking the highest-income Americans to pay more, including options to tax some of their income above the current Social Security cap, and taxing some of their income not currently taken into account by the Social Security system," her site states.
"We're glad that, for the first time, Secretary Clinton has indicated that she will join me in expanding Social Security benefits. But we need more clarity."
Currently, the payroll taxes that fund Social Security are only levied on the first $118,500 of an individual's earnings. Sanders has introduced legislation that would eliminate the cap on earnings of $250,000 or more, in order to both increase Social Security benefits across the board and prolong the program's solvency.
Clinton's website says she would "preserve Social Security for decades to come by asking the wealthiest to contribute more" and "oppose closing the long-term shortfall on the backs of the middle class, whether through benefit cuts or tax increases."
Expanding Social Security has become a progressive litmus test in recent years, with prominent national figures like Sen. Elizabeth Warren (D-Mass.) -- and mainstream liberal opinion leaders like The New York Times editorial board -- characterizing it as the appropriate response to an impending retirement income deficit.
It remains to be seen whether Sanders' attempts to cast doubt on Clinton's position on Social Security will solidify his considerable lead in New Hampshire ahead of the state's primary on Tuesday.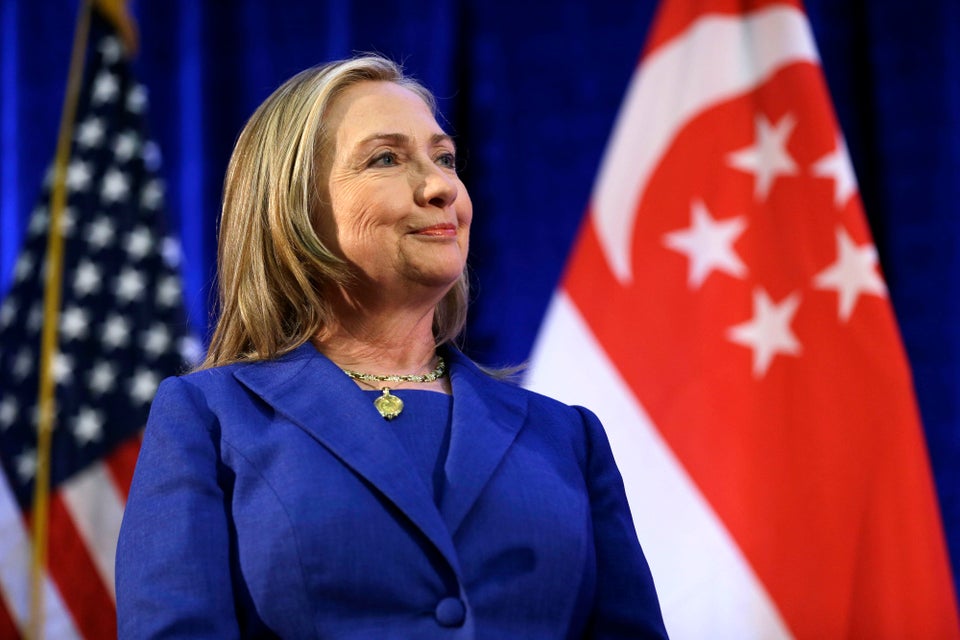 Hillary Clinton
Popular in the Community