WASHINGTON -- Expanding the federal government's abilities to investigate police departments across the country would be a key part of Hillary Clinton's approach to criminal justice reform if she were president, an aide told The Huffington Post on Friday.
Clinton's plan would include doubling funding for the Justice Department's collaborative reform program that works with police departments to implement change, expanding the Civil Rights Division unit that investigates law enforcement agencies, and adding funds for training for officers on the federal, state and local level.
Clinton supports giving subpoena power to Justice Department lawyers investigating law enforcement agencies that may be engaged in unconstitutional behavior, such as the revenue-driven practices DOJ found during its investigation of the Ferguson Police Department, according to the aide.
While there are thousands of law enforcement agencies across the country, there are only about 50 lawyers in the unit in charge of investigating potential civil rights violations. An aide said Clinton believes the small size of that unit has limited the Justice Department's abilities to meet the demand for its services, a point on which many civil rights attorneys inside and outside the Justice Department agree.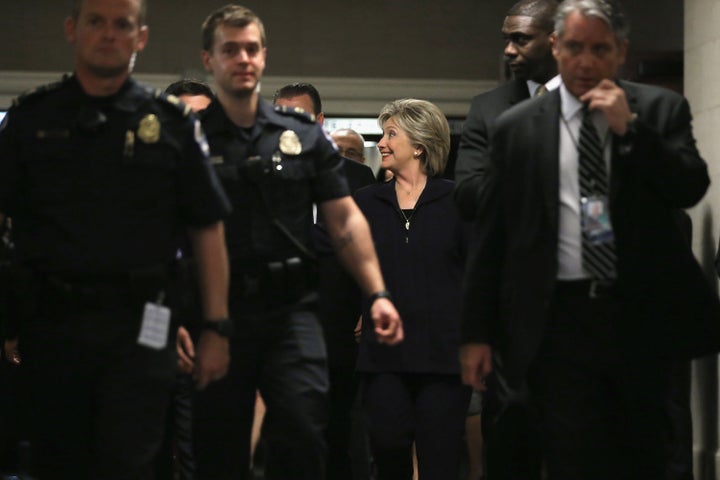 "This is something that we grappled with because there frequently the need to provide assistance and guidance to law enforcement agencies across the country that often stretched beyond our ability to meet the requests," Tony West, a former top Justice Department official, said in an interview. West said that while conflicts between law enforcement agencies and DOJ often grabbed the headlines, the Civil Rights Division was often working with police departments that wanted help.
"Often there were more requests than we had the ability to really reach out and satisfy," West said. West, who along with other former DOJ officials talked with the Clinton campaign as it developed its plan, said Clinton "acknowledges the need for those resources" and said subpoena power was a "very important tool" that was currently not available for investigations into law enforcement agencies.
Clinton's plan would also double funding for a "proactive" alternative to the traditional, adversarial types of investigations done by the Civil Rights Division, which is run out of DOJ's Office of Community Oriented Policing Services. That so-called collaborative reform effort was established in 2011. Most recently, the Department worked collaboratively with the St. Louis County Police Department and found that the agency put too much of an emphasis on its SWAT team and exhibited a "pattern of light discipline in investigations involving ethical failings and untruthfulness." While many such collaborative reform efforts have been effective, they lack the enforcement mechanisms that come with a federal civil rights investigation.
West said Clinton's proposal strikes the right balance between proactively supporting the needs of law enforcement and simultaneously protecting against civil rights abuses.
Clinton also wants to make sure that every member of law enforcement gets ongoing training on "issues such as effective policing approaches (including procedural justice, community policing and problem solving, appropriate use of force, de-escalation, mass demonstrations response); fair and impartial policing (including addressing implicit bias, engagement with the LGBT community, in particular transgender individuals); pursuing alternatives to incarceration and public health or other interventions where appropriate (including tools to respond to incidents involving mental health or substance abuse crisis); officer safety and wellness (including best practices in stress management, recognizing and treating post-traumatic stress disorder, reducing officer injuries)," according to the aide.
Clinton will likely discuss her plan Friday night, when she and other Democratic presidential candidates appear at an MSNBC forum hosted by Rachel Maddow in South Carolina.
This post has been updated with comments from former Justice Department official Tony West.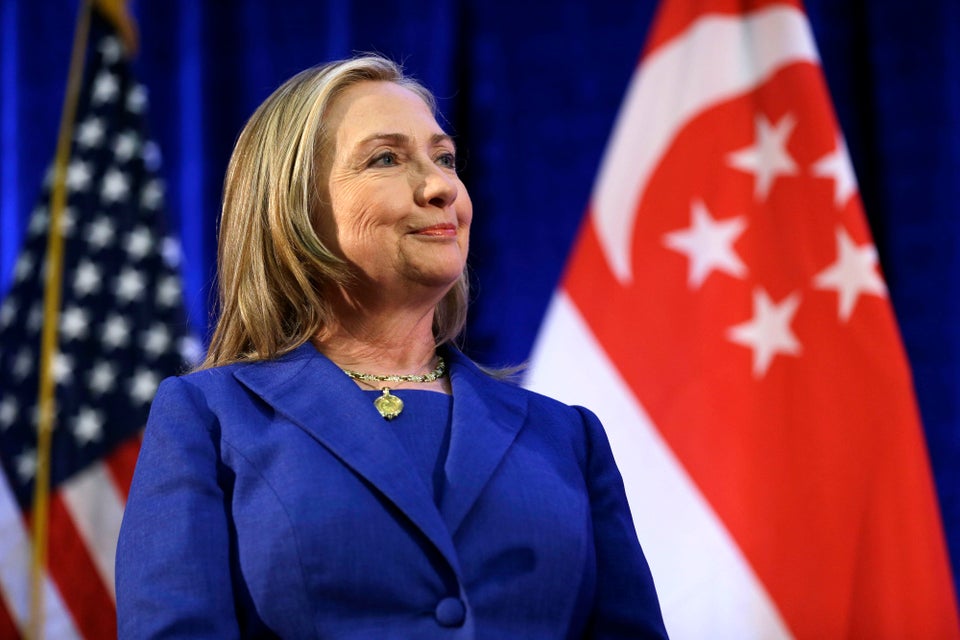 Hillary Clinton
Popular in the Community