Women of color are a big priority for Hillary Clinton's campaign, and according to her senior policy advisor, Maya Harris, the democratic frontrunner has policy ideas to prove it.
But Harris believes Clinton is whole-heartedly dedicated to their cause. Sitting down with The Huffington Post at Clinton's Brooklyn headquarters last week, Harris said the former secretary of state has been an advocate for black women-owned businesses and hopes to combat the barriers they may face.
"She's putting forward plans like how we're going to be able to increase access to capital, which has been a barrier [and] a challenge for many women who are trying to start up businesses, in particular African American women, who she's heard stories from along the campaign trail, and certainly over the years," Harris told host Caroline Modarressy-Tehrani.
Harris added that she thinks Clinton's plans are both realistic and achievable.
"She has concrete plans and proposals that add up and that would make a real difference in the lives of many women of color," Harris said.
Hear more from Maya Harris in the video above.
Before You Go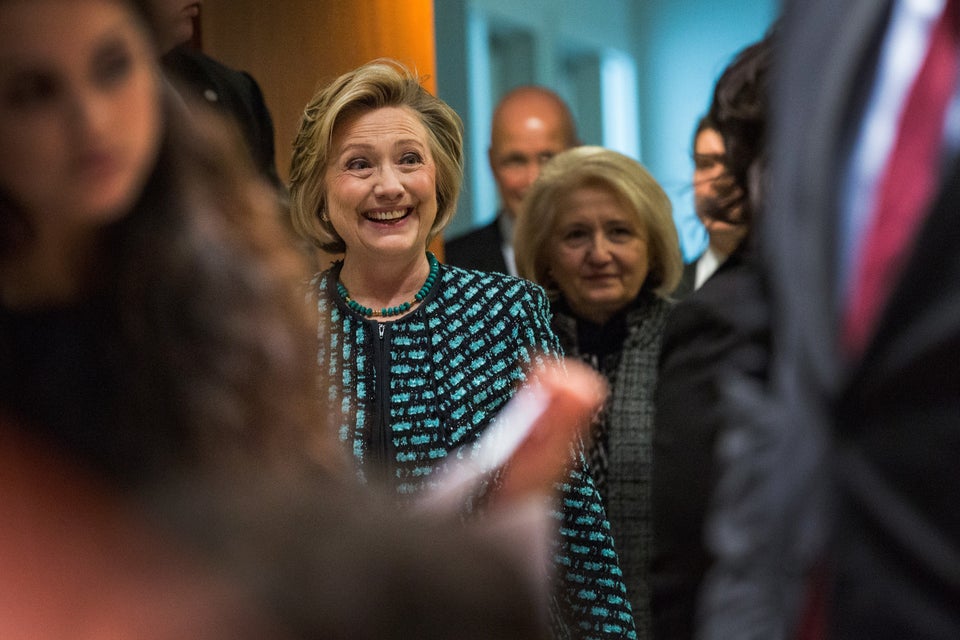 Hillary Clinton
Popular in the Community