Onward Together's website says the organization "is dedicated to advancing the vision that earned nearly 66 million votes in the last election."
"From the Women's March to airports where communities are welcoming immigrants and refugees to town hall meetings in every community, Americans are speaking up and speaking out like never before," Clinton wrote to supporters in an email announcing the group.
Citing a desire to encourage more citizen engagement, Clinton endorsed a handful of groups that support Democratic Party politics or advance progressive issues. She cited new activist groups, including Indivisible, Swing Left and Run for Something, that emerged in the wake of the Women's March. Clinton also endorsed Color of Change, a progressive civil rights organization, and Emerge America, a nonprofit that provides training for women who want to run for political office.
"In some cases, we'll provide direct funding to these organizations," Clinton wrote in an emailed message announcing Onward Together, which echoes her "Stronger together" presidential campaign slogan. "For others, we'll help amplify their work and do what we can to help them continue to grow their audiences and expand their reach."
Clinton's support was welcomed by the founders of Run for Something. "We are so honored and proud to have Hillary Clinton's support," Run for Something co-founder Amanda Litman said in a statement.
Onward Together is organized as a 501(c)(4) social welfare nonprofit. That means it can collect contributions from any source without disclosing the names of its donors. Onward Together can then contribute to other nonprofits.
This setup is not much different from other organizations connected to major political figures. After President Barack Obama won reelection in 2012, his campaign organization was turned into a 501(c)(4) nonprofit called Organizing for Action. Obama's group announced that it would disclose the names of its major donors on a quarterly basis.
Supporters of Sen. Bernie Sanders (I-Vt.) launched the 501(c)(4) Our Revolution after he lost the Democratic Party primary to Clinton in 2016. Our Revolution announced that it would not accept contributions from corporations, and it set a $5,000 per year contribution limit for donors. Additionally, all donors giving more than $250 would be disclosed on the group's website.
Onward Together has not yet announced whether it will disclose donors or set any other policies limiting donations.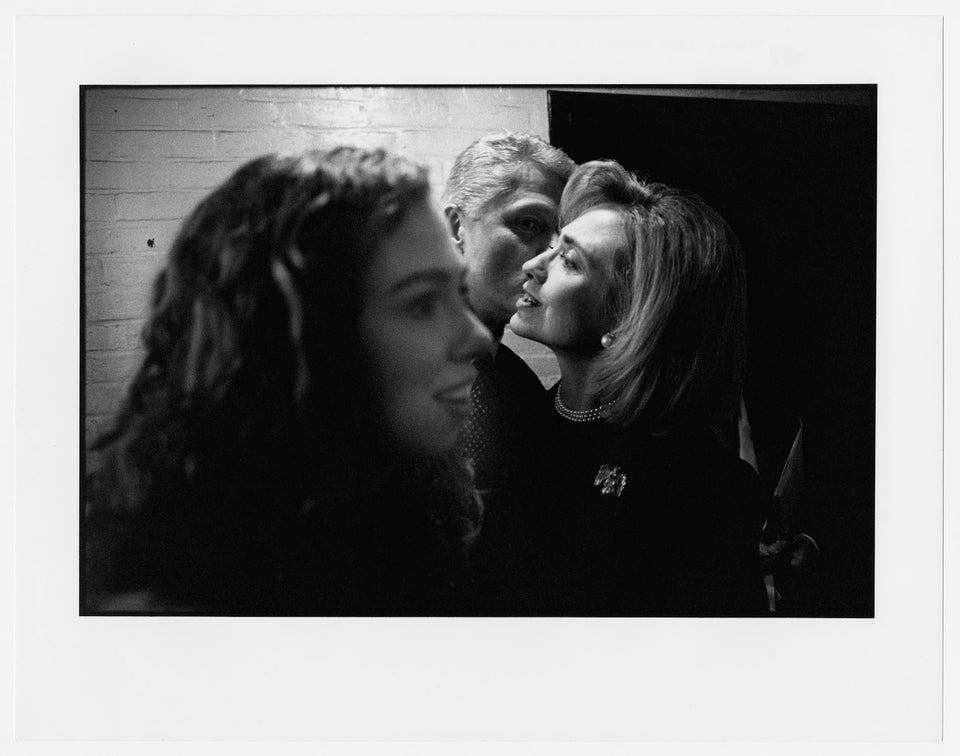 Never-Before-Seen Photos Of Hillary Clinton
Popular in the Community