Hillary Clinton has consistently led in a greater portion of presidential polls in the two months heading into Election Day than President Barack Obama did in both 2008 and 2012.
The Democratic nominee is ahead of GOP nominee Donald Trump in 93 percent of polls conducted in the two months before Election Day. Trump leads in just 3 percent of the polls. Another 3 percent of polls show a tied race.
The ratio of the surveys she leads in is slightly less when polls with third-party candidates are analyzed.
Overall, these statistics reflect a greater level of certainty of Clinton's position as the leader than was present for Obama in 2008 and 2012. Obama led in 83 percent of polls against Sen. John McCain, who led in 11 percent, in 2008. The 2012 race was closer and that uncertainty was reflected in the lower ratio of polls Obama led to former Gov. Mitt Romney: 62 percent to 26 percent.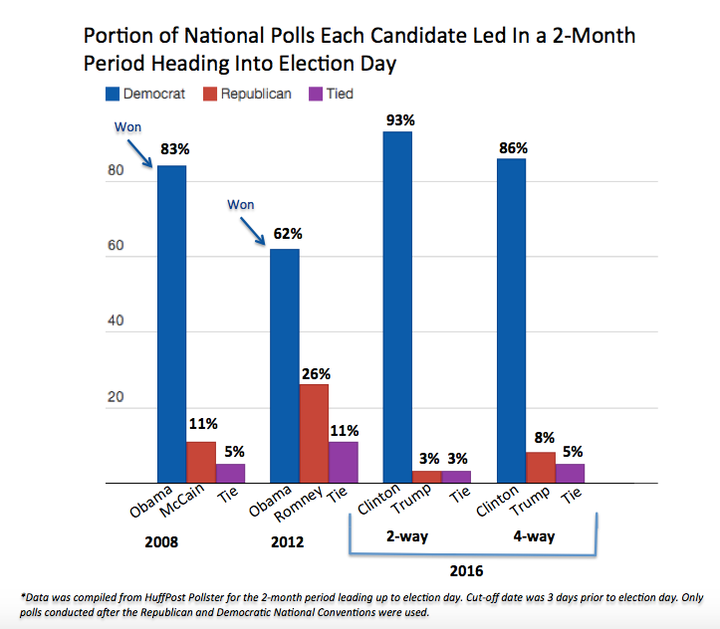 The range by which Clinton leads relative to Trump also stands in stark contrast to the 2008 and 2012 elections.
The former secretary of state leads by 1 to 13 points in the polls she is ahead in. Trump's lead, among the 3 percent of polls he's ahead in, ranges from 1 to 2 points.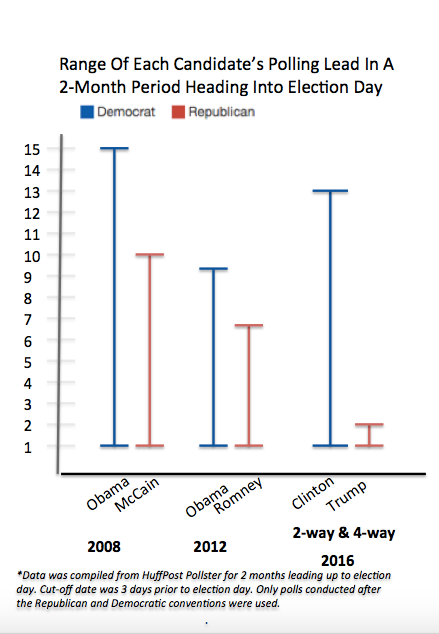 Even when the data range is narrowed to the week heading into Election Day, Clinton still has a strong advantage. Polls get more predictive of the outcome the closer they are to Election Day.
Clinton leads in 87 percent of all the two-way polls and 82 percent of the four-way polls conducted in the week before Election Day. Trump leads in 0 percent of those polls.
Comparatively, Obama led in 100 percent of the polls in the same time range in 2008 and 69 percent in 2012.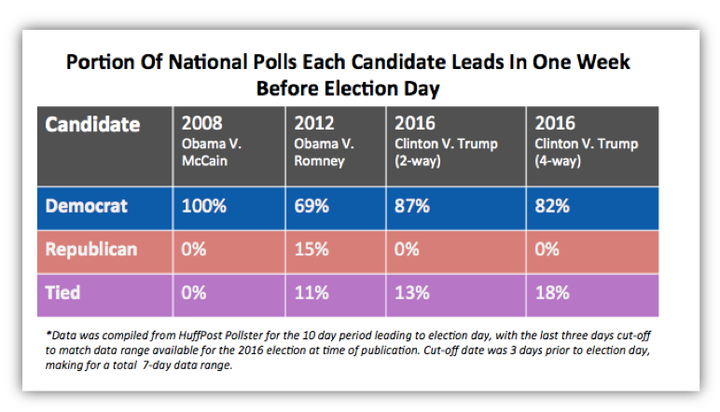 The Huffington Post election forecast model provides even greater certainty of Clinton's strength heading into Nov. 8. The forecast, which assesses polls in all states, predicts a 98.3 percent chance she'll win and just a 1.4 percent chance Trump will win.
The data for this analysis was obtained from HuffPost Pollster for about a two-month period before Election Day: Sept. 4 to Nov. 1 in 2008, Sept. 6 to Nov. 3 in 2012, and Sept. 8 to Nov. 5 in 2016. The dates studied for a 7-day period the week before the election were Oct. 25 to Nov. 1 in 2008, Oct. 27 to Nov. 3 in 2012, and Oct. 29 to Nov. 5 in 2016.
Before You Go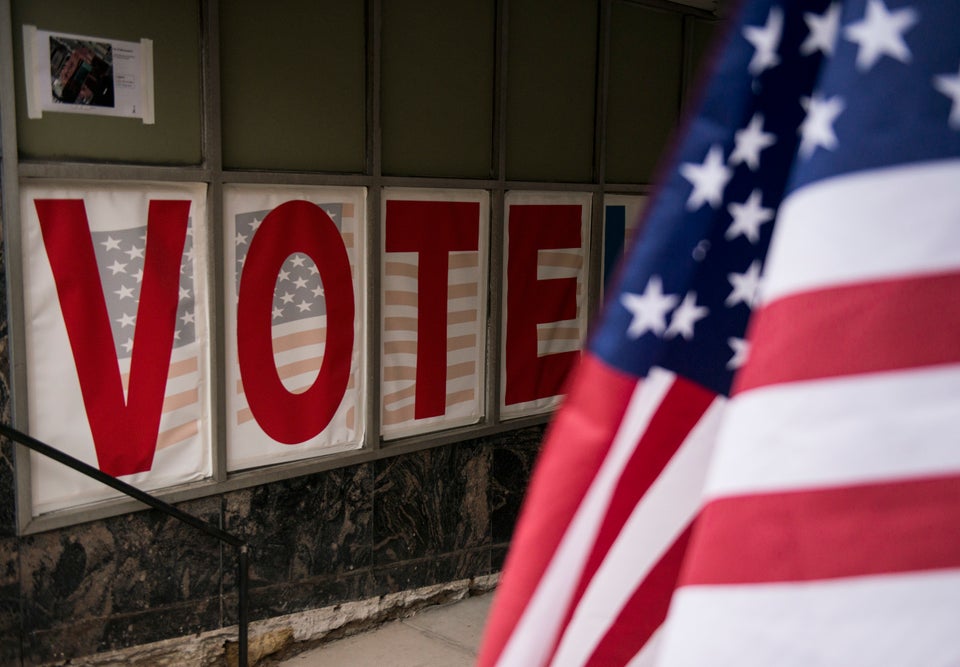 Election 2016
Popular in the Community