Former Secretary of state Hillary Clinton praised Pope Francis for bringing his message of compassion to Congress, pressing the United States to "heed his message" and take action on climate change.
In a Friday op-ed for the National Catholic Reporter, the Democratic presidential candidate said "there's no time to waste" in the fight to curb global warming.
"Pope Francis is right," she wrote. "All countries and all people are responsible for preventing the worst impacts of climate change. But countries like the United States have a particular role. We are rich, powerful, and blessed with many advantages. We must lead the charge."
She continued: "This week, as Pope Francis visits the White House, Congress and the United Nations, I urge Americans of every faith and political persuasion to listen to what he has to say. Heed his message of God's love for all creatures. Follow his urging to become good stewards of the earth. And do your part to fulfill our shared responsibility to our planet, our children, and our future."
On Thursday, Pope Francis became the first pontiff to address a joint meeting of Congress. His speech touched on a number of societal issues including Europe's refugee and migrant crisis, climate change, the death penalty and income inequality. In his message to lawmakers, the pope called on leaders to stand up for society's most vulnerable.
"We need to avoid a common temptation nowadays: to discard whatever proves troublesome," he said. "Let us remember the Golden Rule: 'Do unto others as you would have them do unto you."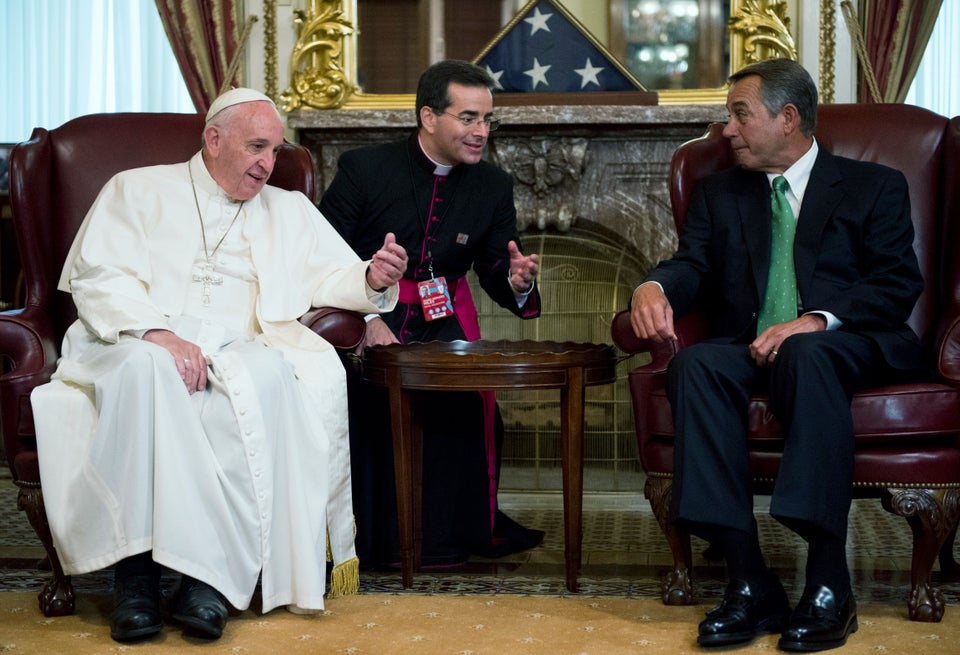 Pope Francis On Capitol Hill
Popular in the Community