Hillary Clinton said Wednesday her decision to use a private email server while serving as secretary of state was not "the best choice."
The Democratic presidential candidate has faced scrutiny since a New York Times report revealed she had used a private email account throughout her time at the State Department. As the FBI investigates the server, which Clinton handed over earlier this month, the former secretary of state has maintained she never sent nor received classified messages with the account.
Clinton addressed the controversy while speaking to reporters in Iowa Wednesday.
"I know people have raised questions about my email use as secretary of state, and I understand why. I get it. " Clinton said. "So here's what I want the American people to know. My use of personal email was allowed by the State Department. It clearly wasn't the best choice. I should've used two emails: one personal, one for work, and I take responsibility for that decision. And I want to be as transparent as possible which is why I turned 55,000 pages, why I've turned over my server."
Clinton continued: "I'm confident that this process will prove that I never sent nor received any email that was marked classified."
Clinton has not always addressed the email fracas so directly. During a press conference last week, she responded with a joke when asked whether the server had been wiped.
"What, like with a cloth or something?" Clinton said. "I don't know how it works digitally at all."
To get in front of these headlines, the Clinton campaign is plotting a three-pronged pushback strategy. The first, described by communications director Jennifer Palmieri in an interview with The Huffington Post, is an end-of-summer effort to educate the public on the classification process for national security material. The second, coming when Congress returns from recess, is to aggressively pivot to policy announcements, from economic and women's issues to President Barack Obama's Iran deal, which will receive a vote in September. The last is to "go on offense" on Clinton's record as secretary of state, which the campaign sees as the ultimate target of her Republican critics.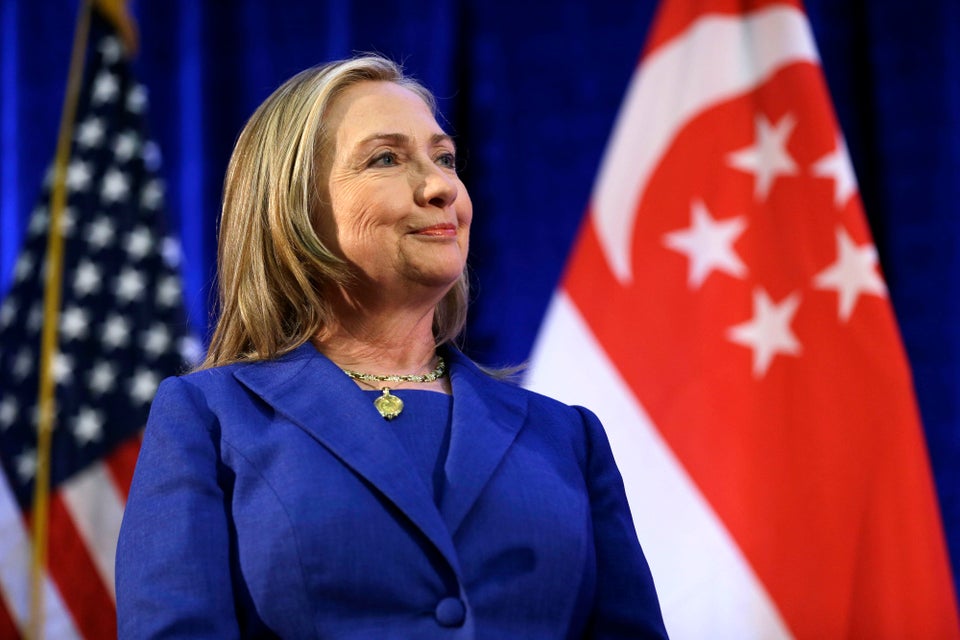 Hillary Clinton
Popular in the Community