Hillary Clinton's post-election appearances have involved leather, a caftan and a new haircut ― the kind of statement-making looks you'd wear for your ex, to show you're getting on just fine without him.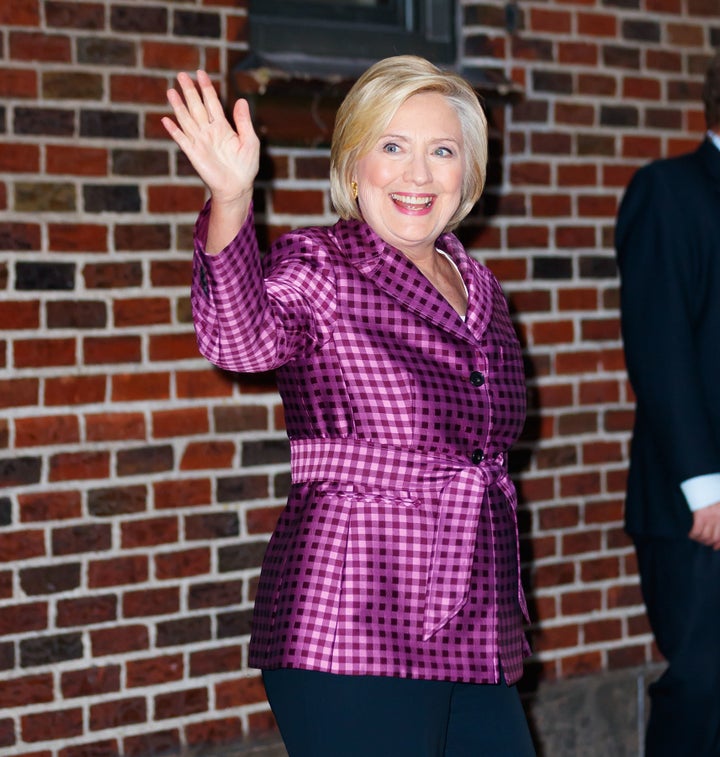 She was totally on-trend for the appearance, in which she both blasted President Donald Trump's recent speech at the United Nations and was gifted a packet of "Clinton Victory Jokes" Colbert had planned to tell during a live election special in November 2016.
But don't just take our word for it. Both the color purple and checkered/plaid garb have been mainstays on the Spring 2018 runways and on the streets outside of them.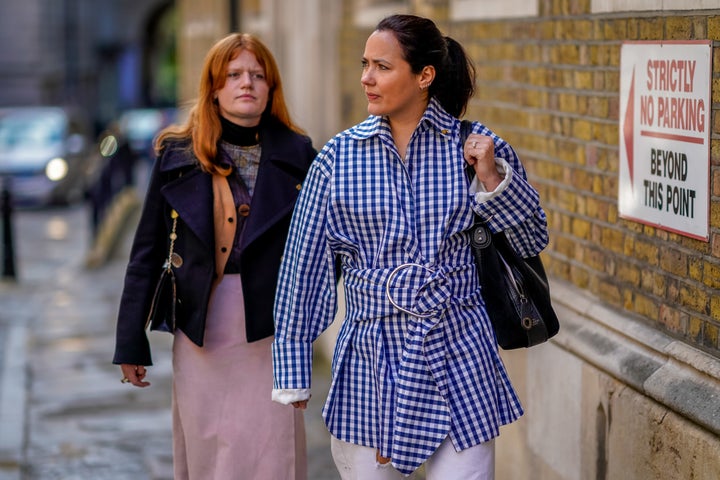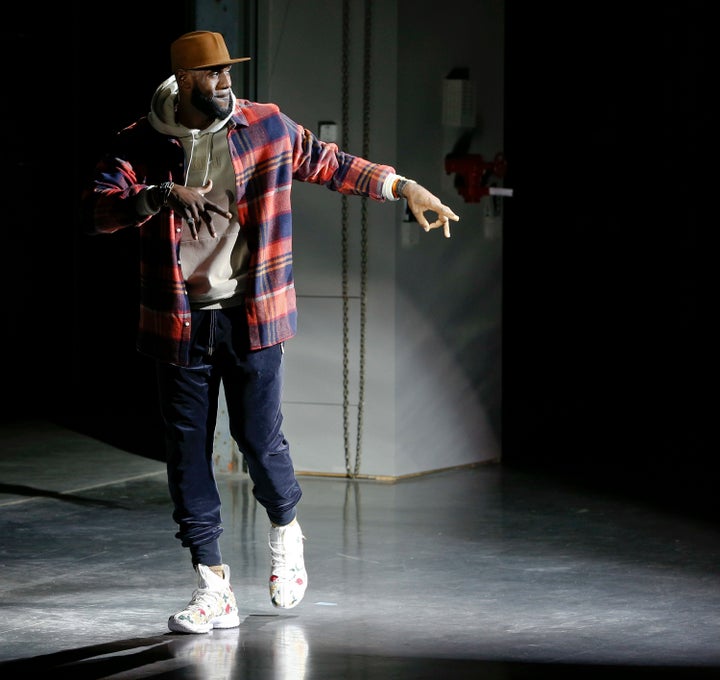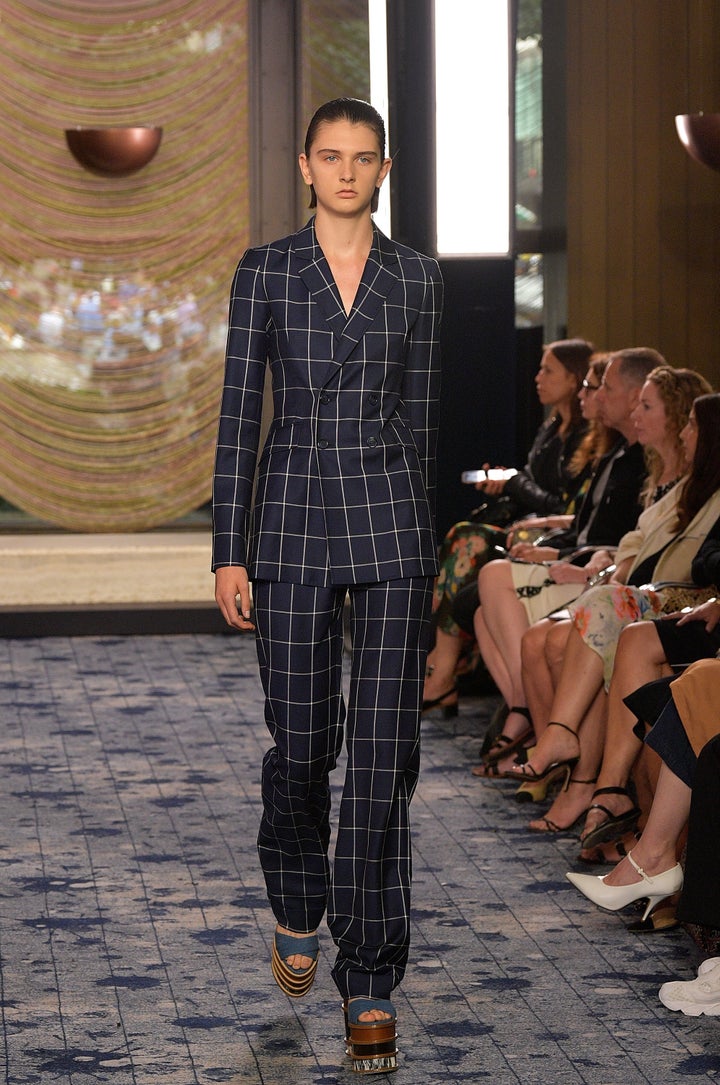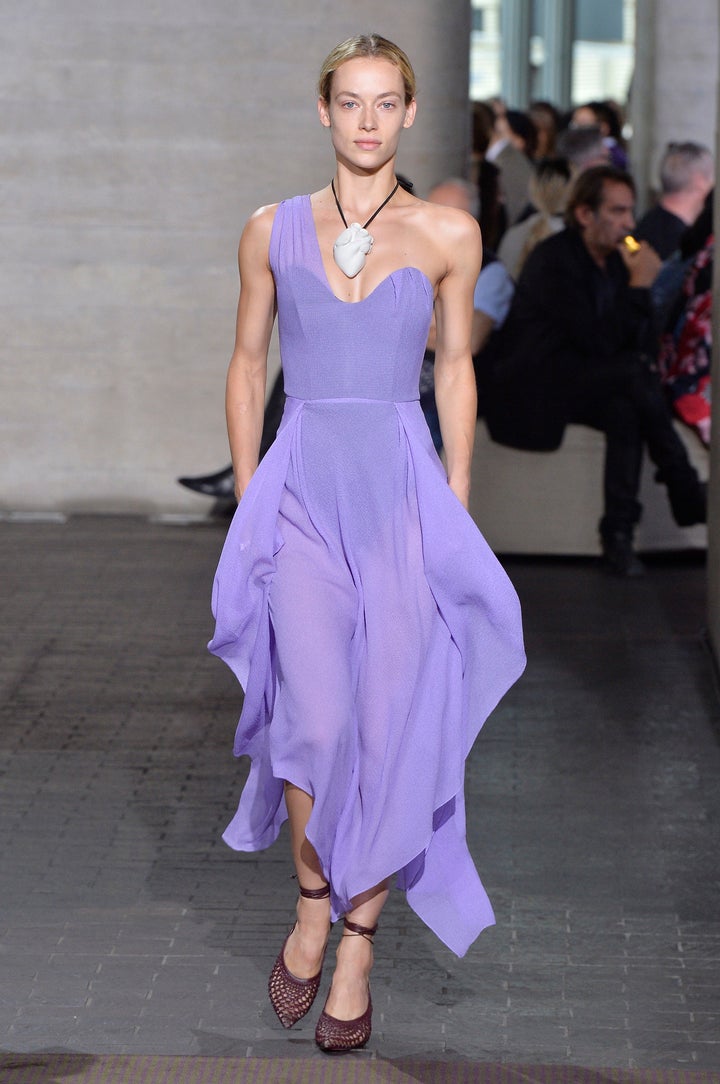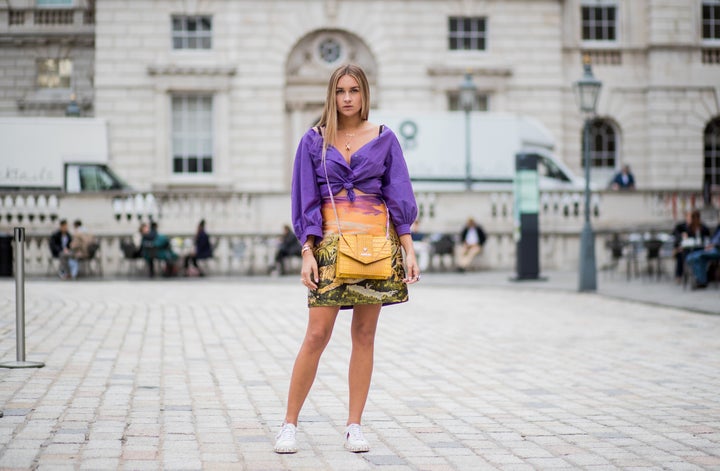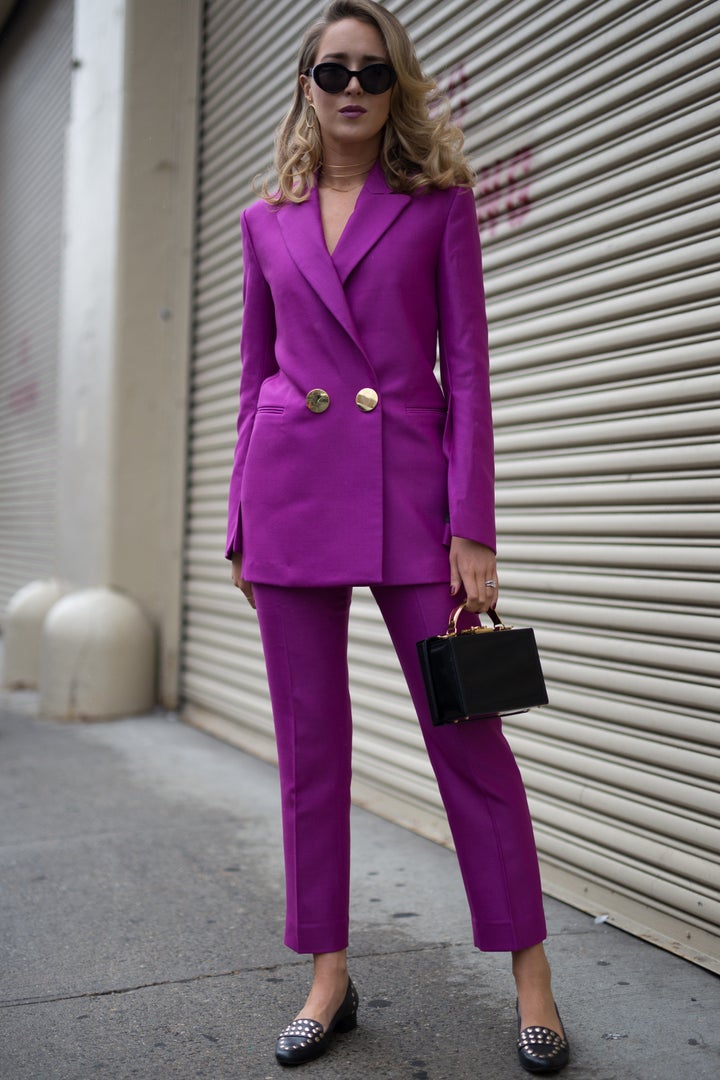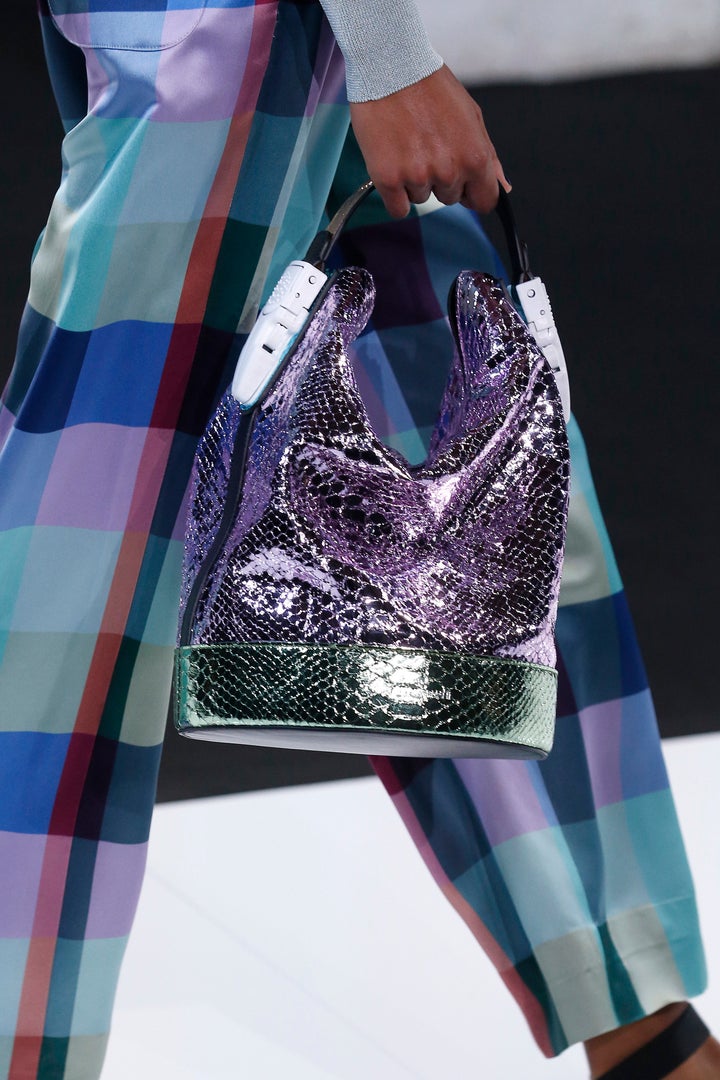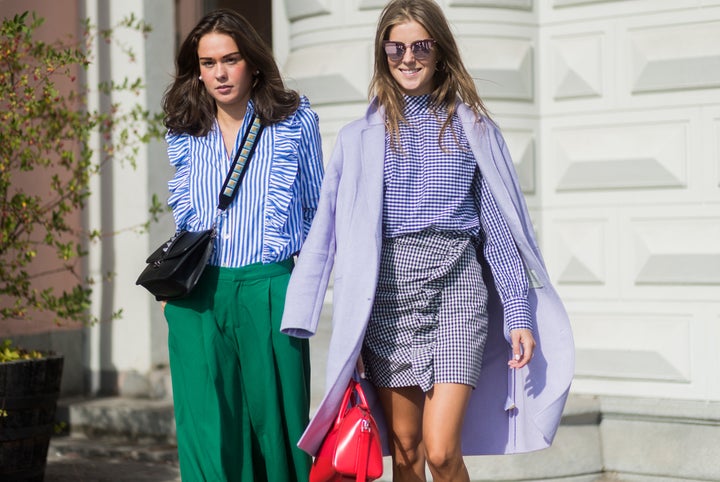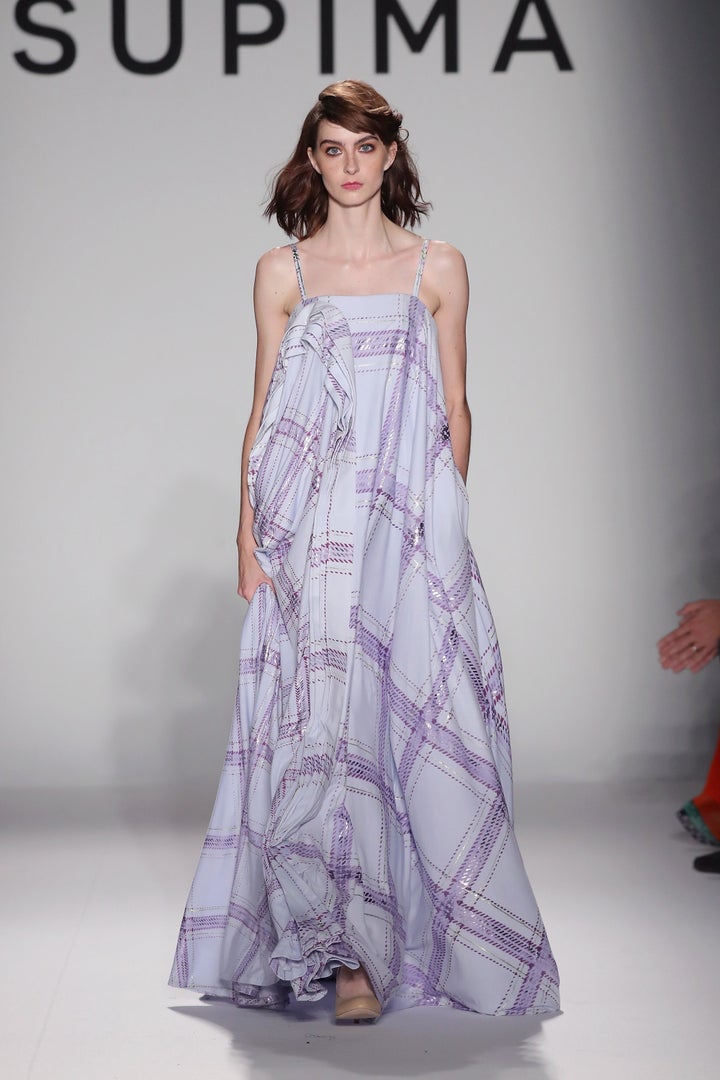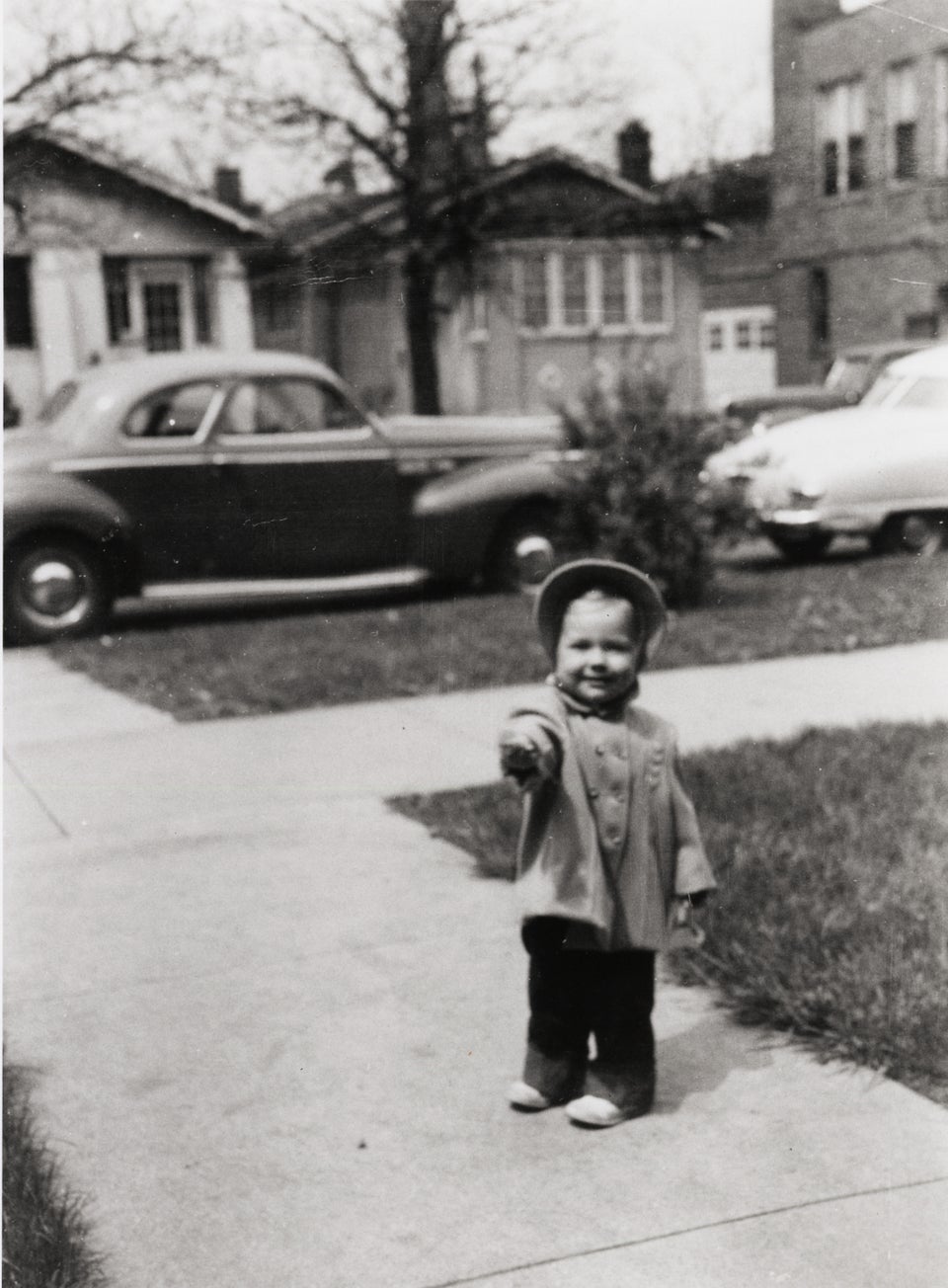 Hillary Clinton Style Evolution