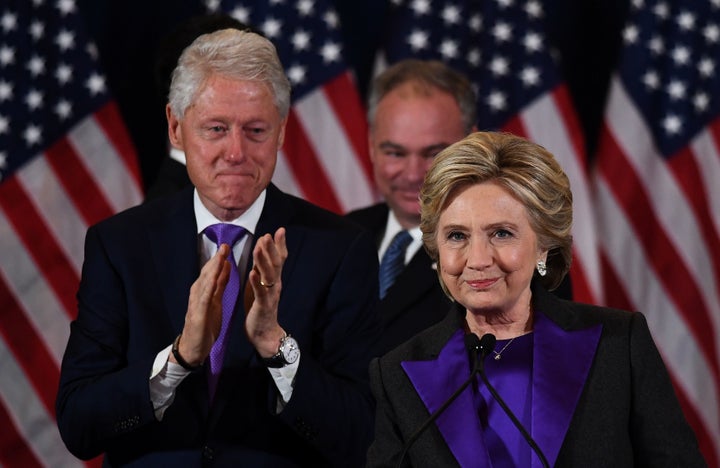 Hillary Clinton lost a bitter presidential race, but she made a classy statement for national unity in purple ― the combination of red and blue ― as she addressed supporters Wednesday morning.
The candidate took the stage for a tear-jerking concession speech in a dark grey pantsuit with purple lapels and blouse. Her husband Bill got in on the game with a matching purple tie.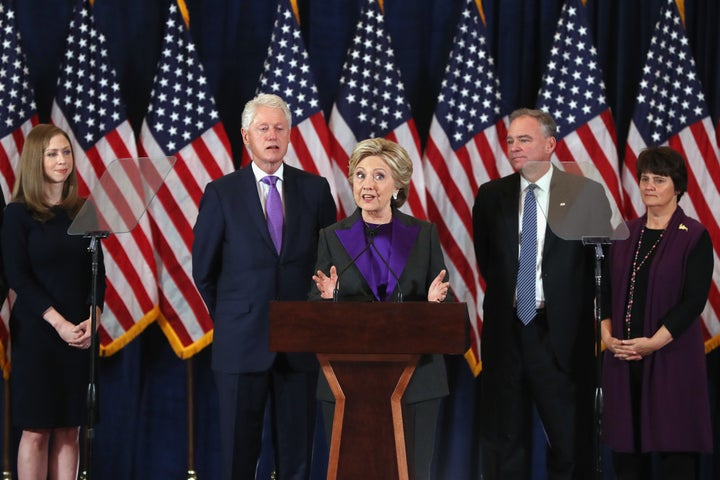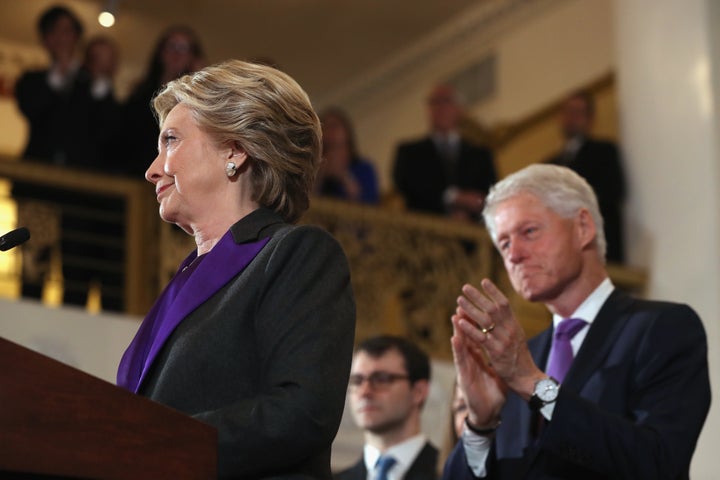 There's no official word from Clinton's camp on why she chose purple, though most observers guessed it was a call for national unity. Purple has also historically stood for nobility, with spiritual roots as a color of royalty and penitence. It's also a power color chosen by the suffragist movement and represents LGBTQ rights.
We see you, Hillz. We see you.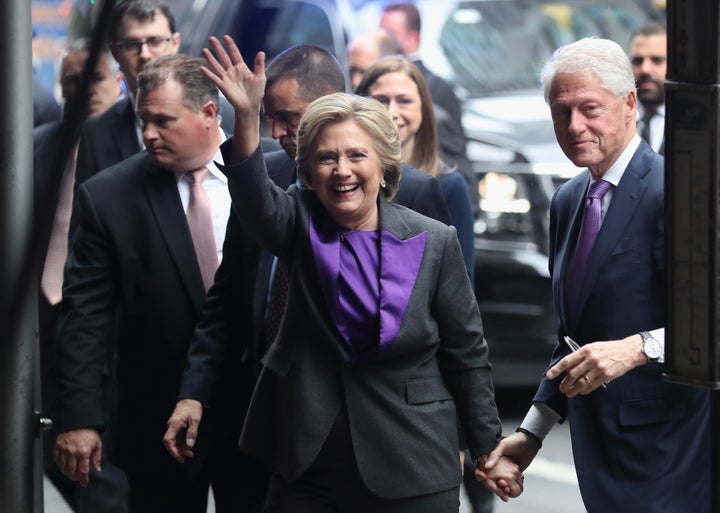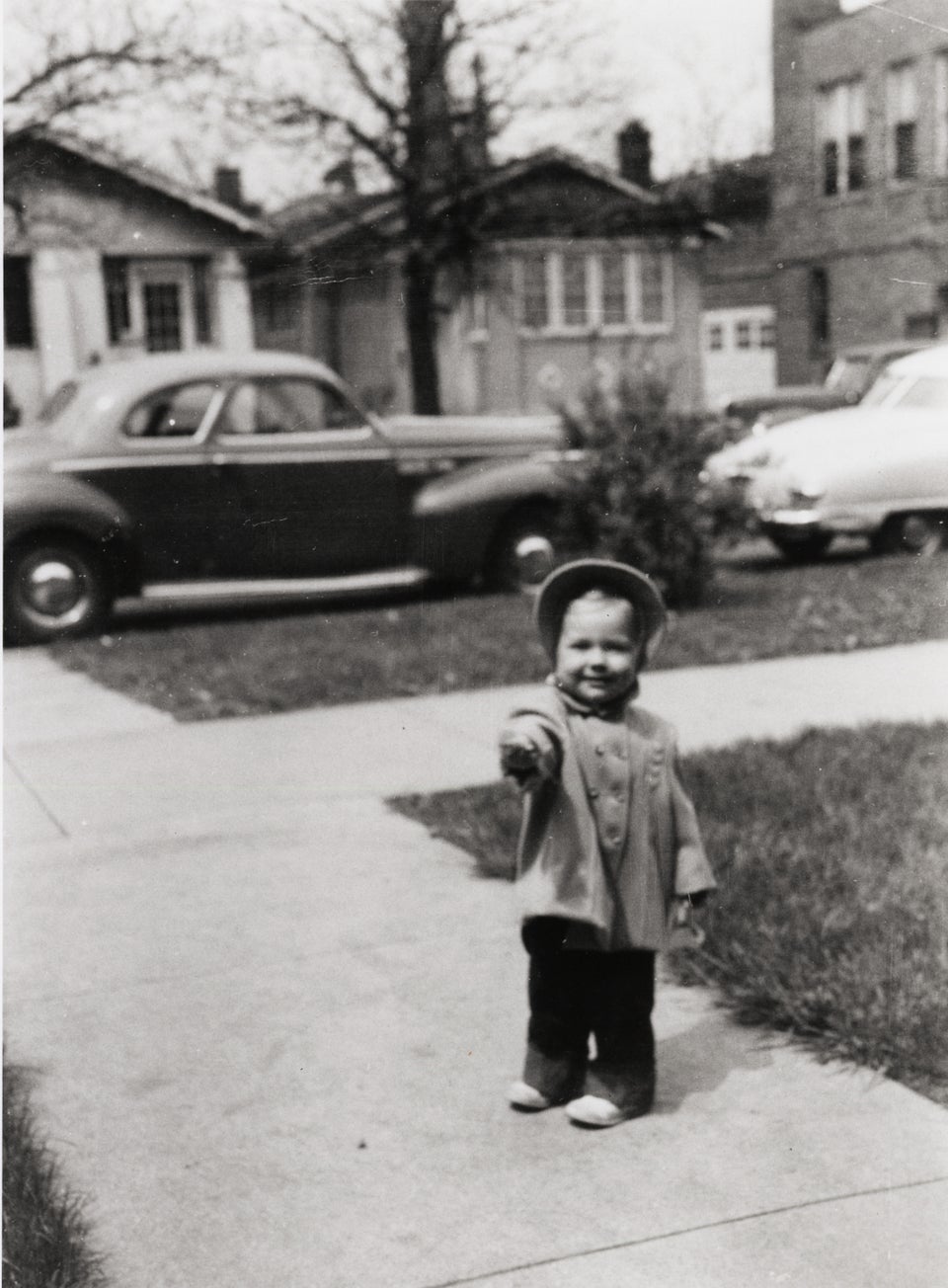 Hillary Clinton Style Evolution