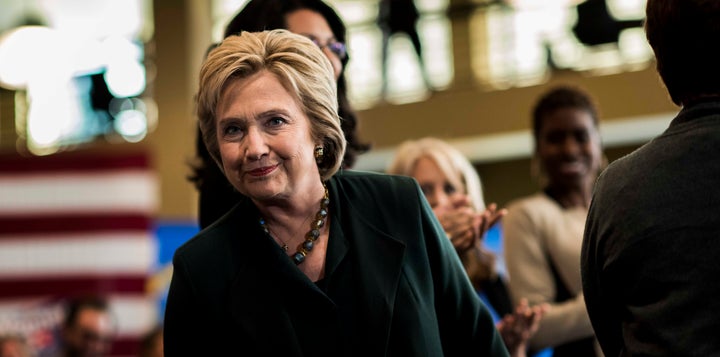 When talking to women rooting for Hillary Clinton, one reason comes up over and over again about why they stick by her: She is, simply, the most qualified person to be president.
"She's the most highly qualified candidate of the Republicans and the Democrats. She has the experience," New Hampshire state Rep. Mary Heath (D) said during a canvassing event in Manchester in January.
"She's the most qualified, the smartest person. Her grasp of the issues is just amazing," agreed Kathy Sullivan, a former chairwoman of the state Democratic Party.
Responses like those are why Sen. Bernie Sanders' (I-Vt.) recent comment that Clinton isn't qualified to be president have caused such a backlash with her supporters.
Sanders' comments -- his sharpest criticism to date of his Democratic presidential primary opponent -- came during a speech he delivered Wednesday in Philadelphia.
"She has been saying lately that she thinks that I am, quote unquote, not qualified to be president," Sanders said. "Well let me just say in response to Secretary Clinton: I don't believe that she is qualified if she is -- if she is, through her super PAC, taking tens of millions of dollars in special interest funds," he said. "I don't think that you are qualified if you get $15 million from Wall Street through your super PAC. I don't think you are qualified if you have voted for the disastrous war in Iraq."
Sanders also cited Clinton's support for "virtually every disastrous trade agreement," and specifically the Panama Free Trade Agreement, as additional reasons why she is not qualified.
Clinton never said Sanders is "not qualified to be president," as the senator claimed. She did, however, repeatedly demur on questions about Sanders' qualifications during an interview on MSNBC's "Morning Joe" Wednesday. Clinton said his rough interview with the New York Daily News on April 1 showed that Sanders has been "talking for more than a year about doing things that he obviously hadn't really studied or understood, and that does raise a lot of questions."
Sanders' criticisms of Clinton focused on her policy positions, but to many of her supporters they came off as a personal insult.
"There are policy disagreements he may have with her on some things. Let's stick to those," Sen. Claire McCaskill (D-Mo.) told reporters on Capitol Hill Thursday. "Let's not say that the most qualified candidate for president is simply unqualified. Frankly, I don't get that. And I think we've got to refrain from ad hominem attacks that -- there's a different way he could have put that."
Female Clinton supporters often get defensive when reporters ask them whether they're backing Clinton because she would be the first woman in the Oval Office. They stress that it's about her qualifications more than checking a box on the gender list.
"It's not only that she would be the first woman president," said Cecile Richards, president of Planned Parenthood. "It's literally that she brings decades of experience in foreign policy, in domestic policy, in advocacy, and she would start day one in the White House knowing exactly what needs to be done."
And especially for many older supporters, they have heard throughout their lives that they're not as qualified as their male counterparts, and they relate personally to the struggles Clinton has faced -- the double-standards, the questions about her ambition and the focus on her appearance. In other words, if this woman -- who been first lady, a senator, secretary of state and spent years in the legal and advocacy worlds -- can't be president, what hope is there for any other woman?
"Nothing can be tougher than having your boss tell you you can't have the raise you deserve because the other guys are married and have kids," said Joni Salvas, 74, a Clinton volunteer in Manchester who had worked in manufacturing.
"Hillary has been through that too, absolutely. But not as bluntly as I have," she added. Salvas said she eventually left that field because "I don't have a military pension, I don't have a penis and I'm getting the hell out of this joint."
Sanders' comments sparked a pro-Clinton hashtag, #HillarySoQualified, where supporters expressed their outrage. (The hashtag eventually backfired, however, when anti-Clinton folks used it to tweet against her.)
Sanders Campaign Manager Jeff Weaver stood by the senator's "unqualified" remarks in a CNN interview Thursday morning, saying, "If you look at her campaign, her campaign is funded by millions and millions of dollars from Wall Street and other special interests. She really made a deal with the devil, and we all know the devil wants his money in the end."
Laura Barron-Lopez contributed reporting.
Before You Go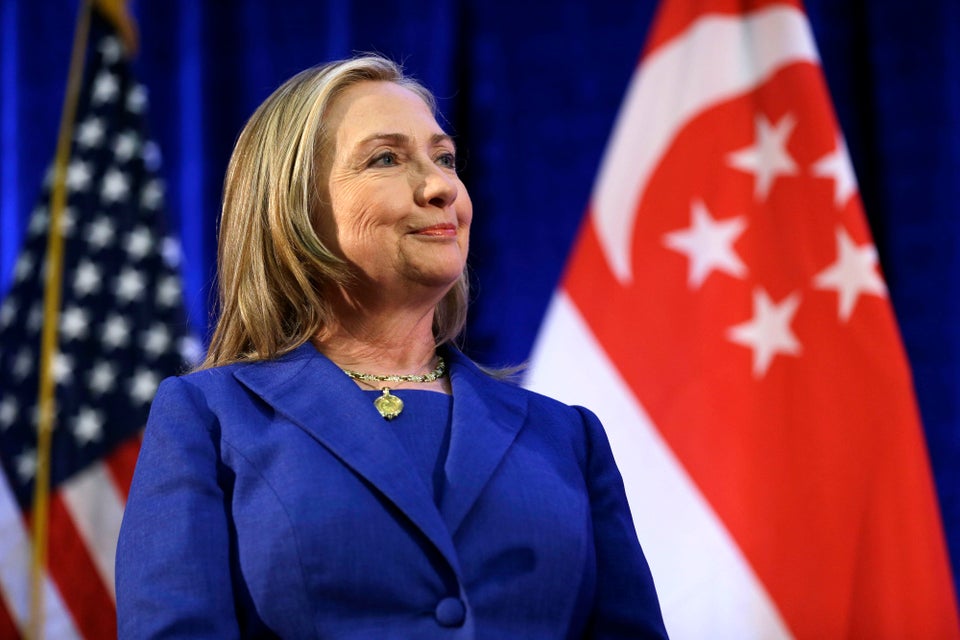 Hillary Clinton
Popular in the Community