With inescapable murmurs about a possible 2016 presidential run, it seems like Hillary Clinton is everywhere. But seriously, the woman is actually everywhere -- logging over 956,733 miles and visiting 112 nations during her three-year tenure as secretary of state.
To celebrate the boundary-breaking woman Clinton is, we've rounded up our favorite 21 quotes from Lisa Rogak's "Hillary Clinton In Her Own Words", a compilation of over 300 quotations from the former first lady, senator from New York and secretary of state. Rogak collected quotes from hundreds of speeches, countless interviews and decades of off-the-cuff remarks. If Hillary doesn't already include "teacher" in her list of incarnations, she certainly should. Having a lifetime of sage wisdom concentrated in one place reminds us we can all take a page from Hillary's book.
Here are 19 of our favorite Hillary Clinton quotes from Hillary Clinton In Her Own Words:
1. "You have to be true to yourself. You have to be enough in touch with who you are and what you want, how you want to live and what's important to you, to make your decisions based on that. Sometimes that's very difficult." -- Marie Claire, October 18, 2012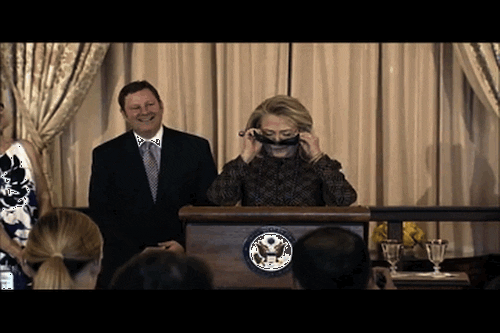 2. "I have always believed that women are not victims, we are agents of change, we are drivers of progress, we are makers of peace -- all we need is a fighting chance." -- Speech, Women in the World Summit, April 5, 2013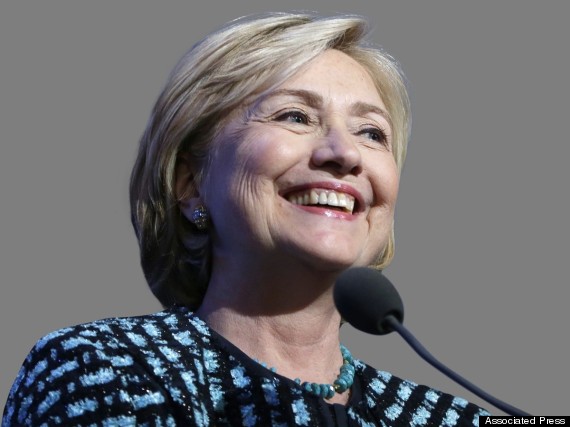 3. "You show people what you're willing to fight for when you fight your friends." -- Cabinet and staff retreat at Camp David, January 1993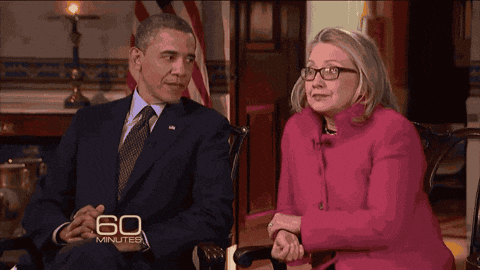 4. "Equal pay is not yet equal. A woman makes 77 cents on a dollar and women of color make 67 cents... We feel so passionately about this because we are not only running for office, but we each, in our own way, have lived it. We have seen it. We have understood the pain and the injustice that has come because of race, because of gender. And it's imperative that... we make it very clear that each of us will address these issues." -- Democratic primary debate, Congressional Black Caucus Institute, January 21, 2008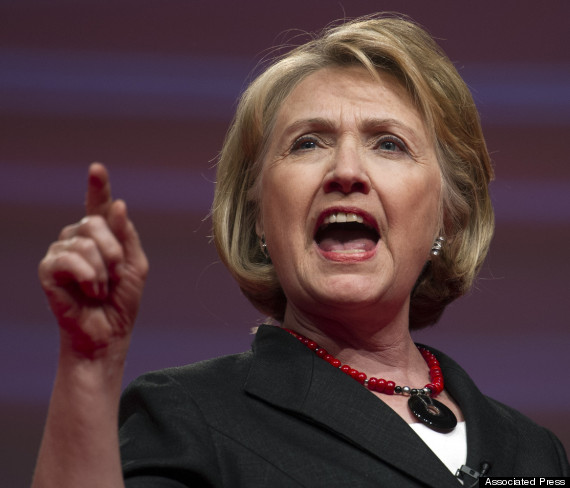 5. "I am a woman and, like millions of women, I know there are still barriers and biases out there, often unconscious, and I want to build an America that respects and embraces the potential of every last one of us." -- Concession speech, June 7, 2008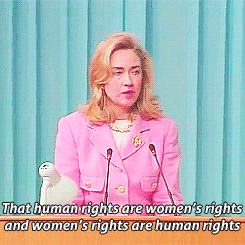 6. "Educating young women is not only morally right, but it is also the most important investment any society can make in order to further and advance the values and the interests of the people." -- "The Secretary," 2013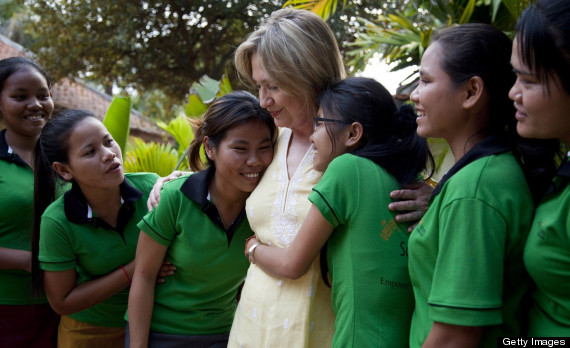 7. "Gay rights are human rights." -- Speech, International Human Rights Day, Geneva, Switzerland, December 6, 2011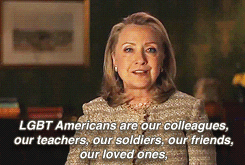 8. "Part of the great challenge of living is defining yourself in your moment, of seizing the opportunities that you are given, and of making the very best choices you can." -- Speech, University of Texas at Austin, April 7, 1993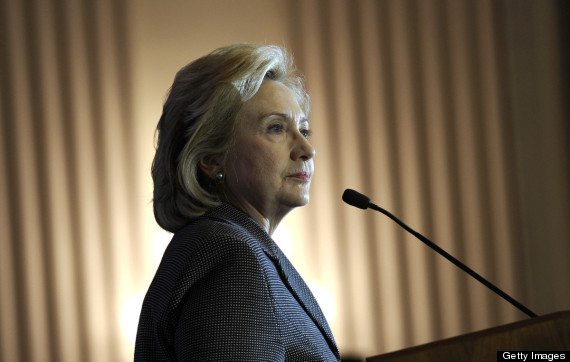 9. "There's that kind of double bind that women find themselves in. On the one hand, yes, be smart, stand up for yourself. On the other hand, don't offend anybody, don't step on toes, or you'll become somebody that nobody likes because you're too assertive." -- Midwest Today, June 1994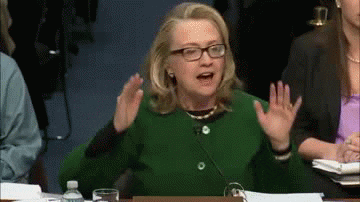 10. "There are very few people who go through life without needing anyone, without having to make any sacrifice for anyone else. In fact, it's kind of an impoverished life, if that's the attitude." -- The New Yorker, October 13, 2003 11. "My doctrine is the Goldilocks Doctrine -- not too hot, not too cold, just right." -- The Atlantic, May 10, 2011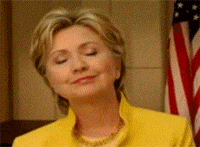 12. "I can't stand whining. I can't stand the kind of paralysis that some people fall into because they're not happy with the choices they've made. You live in a time when there are endless choices... Money certainly helps, and having that kind of financial privilege goes a long way, but you don't even have to have money for it. But you have to work on yourself... Do something!" -- Marie Claire, October 18, 2012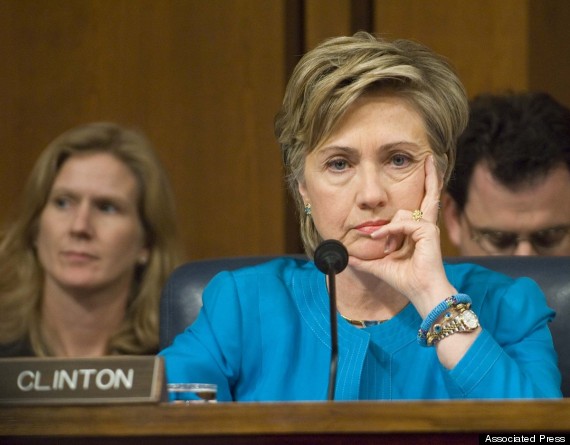 13. "I always believed you could learn something from nearly everybody you meet, if you're open to it." -- "Hillary Rodham Clinton: A First Lady Of Our Time," 1993

14. "The world is changing beneath our feet and it is past time to embrace a twenty-first -century approach to advancing the rights and opportunities of women and girls at home and across the globe." -- Speech, Women in the World Summit, April 5, 2013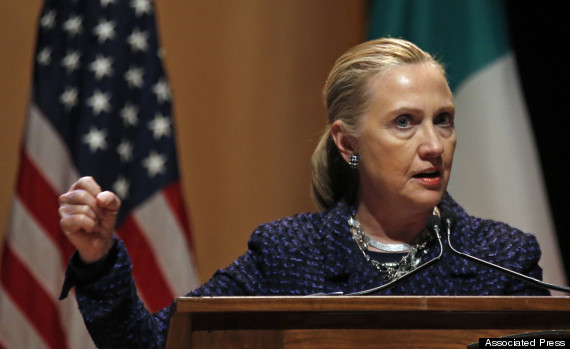 15. "American women don't need lectures from Washington about values. We don't need to hear about an idealized world that was never as righteous or carefree as some would like to think." -- Commencement Speech, Wellesley College, May 29, 1992

16. "I choose my cards. I play them to the best of my ability. Move on to the the next hand." -- The New York Times, November 10, 2012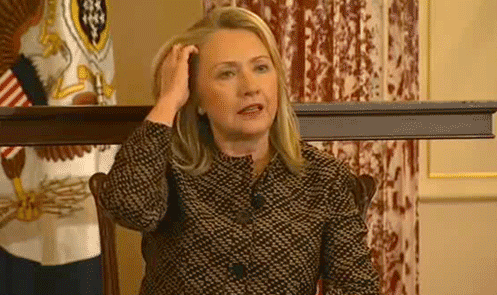 17. "If women are healthy and educated, their families will flourish. If women are free from violence, their families will flourish. If women have a chance to work and earn as full and equal partners in society, their families will flourish. And when families flourish, communities and nations will flourish." -- Speech, United Nations Fourth World Conference on Women, September 5, 1995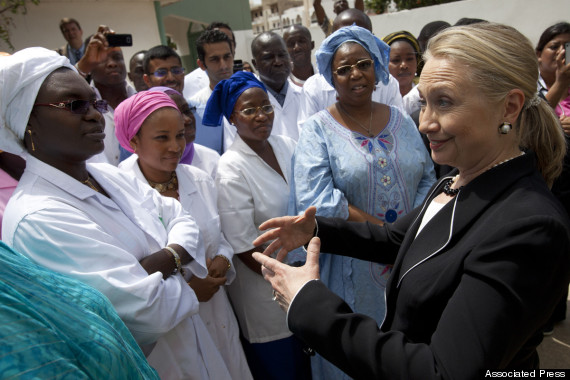 18. "The harder they hit, the more encouraged I get." -- "The Unique Voice Of Hillary Rodham Clinton," 1996

19. "There is no doubt in my mind that without the involvement of women in the economy, in politics, in peace-making, in every aspect of society, you can't realize [a country's] full potential." -- Marie Claire, October 18, 2012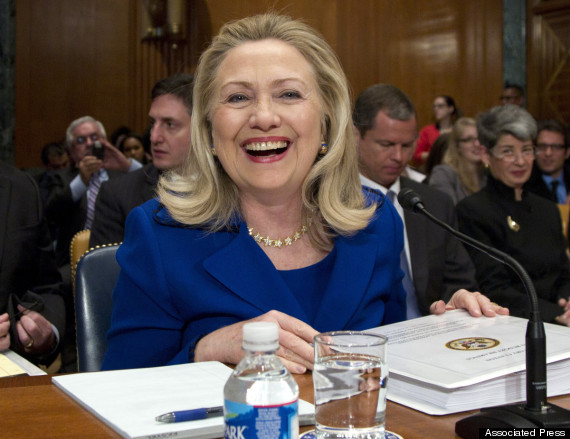 Excerpted from "Hillary Clinton in Her Own Words" edited by Lisa Rogak. Available from Seal Press, a member of the Perseus Books Group. Copyright 2014.
CORRECTION: An earlier version of this article stated that Hillary Clinton had traveled 843,839 miles and visited 102 nations. It has been corrected to show that she has traveled 956,733 miles and visited 112 nations. Also an earlier version of this article quoted Clinton saying, "You show people what you're willing to fight for when you fight for your friends." It has been corrected to: "You show people what you're willing to fight for when you fight your friends."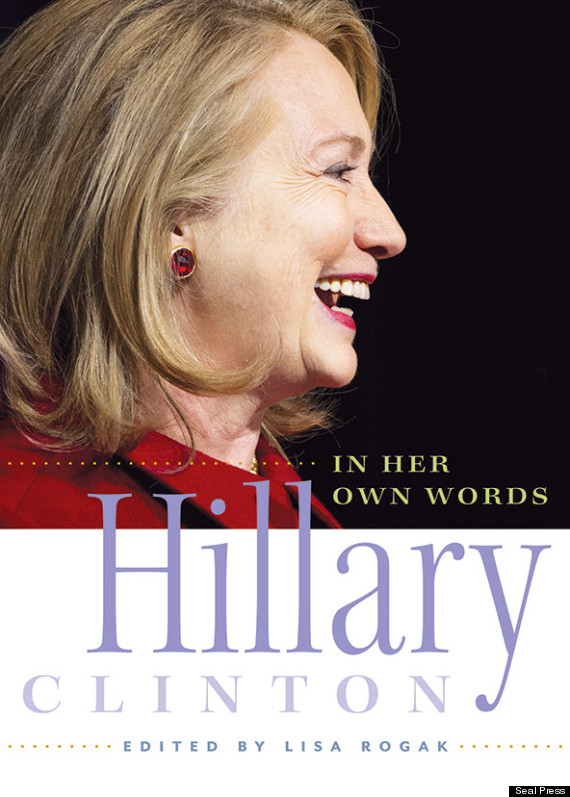 Related
Before You Go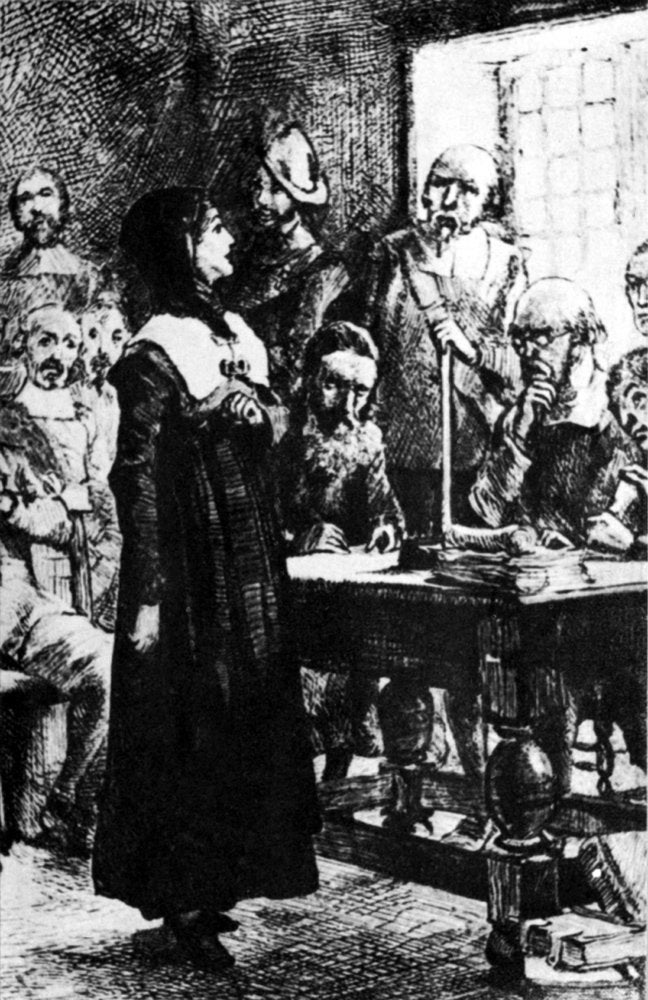 Iconic Images Of Women Throughout History