Hillary Clinton bristled at the term "radical Islam" during Saturday's Democratic presidential primary debate, pointing to former President George W. Bush as a model for how to talk about the fight against terrorism.
"I think you can talk about Islamists who clearly are also jihadists, but I think it's not particularly helpful [when you try] to make the case that Sen. [Bernie] Sanders was just making that I agree with -- that we've got to reach out to Muslim countries," the former secretary of state said. "We've got to have them be part of our coalition."
But as Clinton pointed out, Bush also largely avoided terms like "radical Islam" (although he sometimes slipped). Bush went out of his way to emphasize that the United States was not fighting Islam and even faced heat from his fellow Republicans for not using the term "radical Islam" frequently enough.
"That was one of the real contributions -- despite all the other problems -- that George W. Bush made after 9/11, when he basically said -- after going to a mosque in Washington -- we are not at war with Islam or Muslims," she said.
Just six days after the 9/11 terrorist attacks, Bush went to the Islamic Center in Washington, D.C., and gave a speech cautioning against bigotry and religious discrimination against Muslims.
"The face of terror is not the true faith of Islam," he said. "That's not what Islam is all about. Islam is peace. These terrorists don't represent peace. They represent evil and war."
More quotes by Bush distinguishing between the fight against extremists and the Islamic faith.
"Americans understand

we fight not a religion; ours is not a campaign against the Muslim faith. Ours is a campaign against evil." [9/27/01]
"We're taking action against evil people. Because this great nation of many religions understands, our war is not against Islam, or against faith practiced by the Muslim people. Our war is a war against evil. This is clearly a case of good versus evil, and make no mistake about it -- good will prevail." [1/5/02]
"Islam is a vibrant faith. Millions of our fellow citizens are Muslim. We respect the faith. We honor its traditions. Our enemy does not. Our enemy doesn't follow the great traditions of Islam. They've hijacked a great religion." [10/11/02]
Elliott Abrams, who served as a top national security official in the Bush administration, said the rhetoric was very deliberate.
"We were invading two Muslim countries and we were being accused of being at war with Islam," he told Bloomberg in January. "So the administration wanted to make it very clear that we are not at war with Islam and every Muslim in the world."
"You do not want to offend your allies," said Juan Carlos Zarate, a Bush counterterrorism adviser, in an interview with the Los Angeles Times in February. "You certainly do not want to describe the threat in terms of a war on Islam."
See the latest updates on the debate here.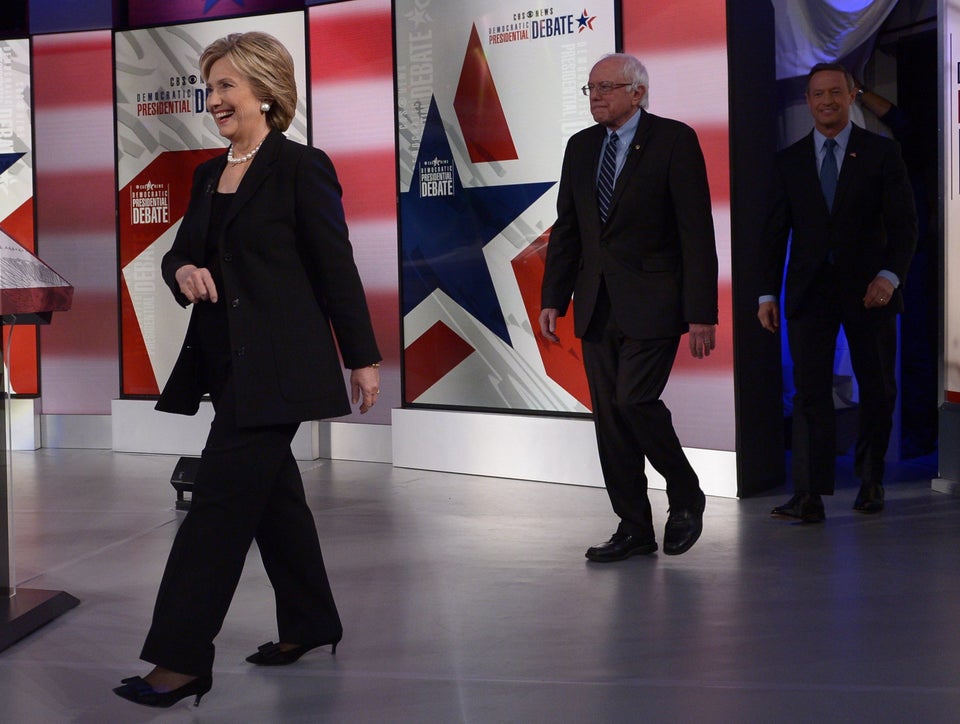 Scenes From Democratic Debate No. 2
Popular in the Community