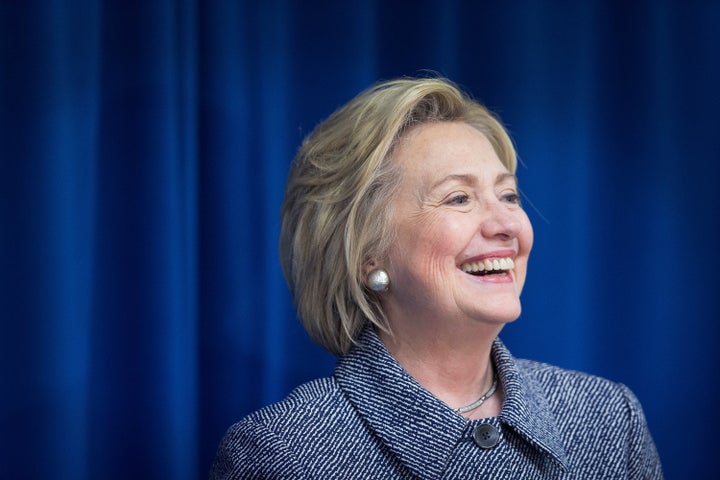 WASHINGTON, Jan 1 (Reuters) - U.S. Democratic presidential candidate Hillary Clinton raised $55 million in the last three months of 2015, her campaign said on Friday.
The latest haul for Clinton, 68, brings her 2015 fundraising total to $112 million, and gives her one of the best-funded campaign treasuries in the race for the November 2016 U.S. presidential elections.
"At the beginning of this campaign, Hillary Clinton set a goal of $100 million in primary contributions for 2015 and blew past that goal, raising more than $112 million in primary money for the year," her campaign said in a statement.
It said she had raised $37 million for the primary campaign, the most for any non-incumbent in a non-election year, and $18 million for the Democratic Party in the fourth quarter.
Clinton has prided herself on raising funds from women and donors of small amounts. In the most recent quarter, 94 percent of the money raised was in donations of $100 or less, her campaign said.
The most recent filing comes just weeks before the first-in-the-nation ballots will be cast in the Democratic nominating contest, and Clinton's latest grab provides a much-needed cushion of support as she battles for support in key early voter states.
Clinton's deep-pocketed repository reflects a heightened confidence in the Democratic front-runner's electability, having spent the summer months dogged by controversy surrounding her use of a private email server during her time as U.S. secretary of state under President Barack Obama.
Clinton, who has led the Democratic pack with little interruption since her announcement of candidacy in April, spent the summer months battling accusations of inappropriate use of a personal email server during her time as secretary of state, throwing an unexpected wrench in what was initially seen as a clear path to the nomination.
But following a marathon, 11-hour hearing on the national security ramifications of her personal server use, Clinton emerged from the scandal relatively unscathed, and her campaign reported their most lucrative fundraising hour in the hour after the hearing.
According to a Reuters/Ipsos survey that ended on Dec. 24, Clinton leads the Democratic pack with 60 percent of possible support in the nominating contest. Sanders received 28 percent support and former Maryland Governor Martin O'Malley finished third with less than 4 percent possible support.
For more on the 2016 U.S. presidential race and to learn about the undecided voters who determine elections, visit the Reuters website. (http://www.reuters.com/election2016/the-undecided/) (Reporting by Sandra Maler and Luciana Lopez Washington; Writing by Ginger Gibson; Editing by James Dalgleish)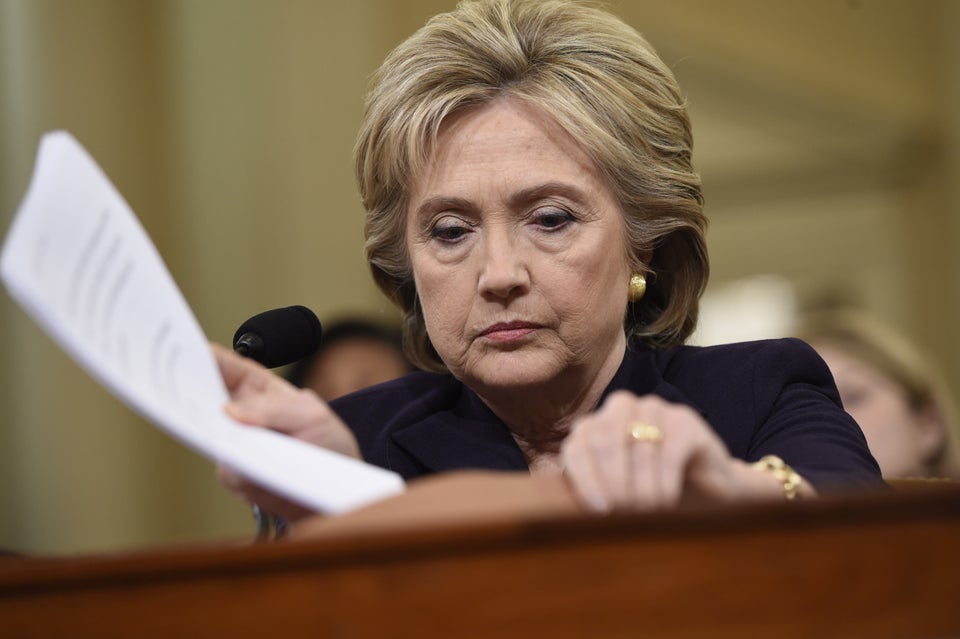 Here Are Hillary Clinton's Many Facial Expressions During Her Benghazi Committee Testimony
Popular in the Community